I was deep in thought the other day while driving, and I realized that my husband Michael has been responsible for many important introductions in my life.
Michael introduced himself to me through the mail in 1981. I had never heard his name, and I came home from work in Anaheim, CA one day to find a letter from him in my mailbox. Three months later I married him.
Michael introduced me to Minnesota, and showed me what it takes to live in American Siberia. It's been thirty years now and I've never looked back.
He introduced me to what kindness and strength combined look like in a man. I had never seen that before.
He introduced me to Sorel boots and Mukluks.
He introduced me to my love of birds.
He introduced me to kohlrabi.
He introduced me to venison.
He introduced me to the remarkable feeling of being loved no matter what I looked like, what I weighed, or how I behaved.
And Michael introduced me to the music of Keith Green.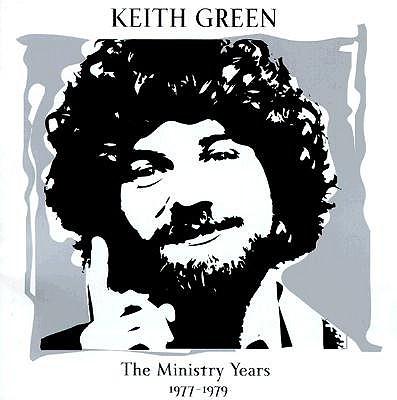 Are you familiar with Keith? He was an amazing and talented young man who decided to wholeheartedly follow Jesus after searching for truth for years, and his life and music subsequently impacted many lives. Not everyone loved Keith, however. He had the often annoying habit of being loudly outspoken about his faith.
When Michael and I were getting to know each other through phone calls and letters in 1981, he sent me an LP record album (ancients that we are) by Keith Green, and I was hooked after one listen. I had never heard contemporary Christian music before.
Over the years Keith's music meant so much to Michael and me that "our song" is one of Keith's songs. It's called "You Put This Love in My Heart" and you can listen to it by clicking right here.
In this song Keith was actually singing about how he felt about the Lord, but Michael and I related the words to each other, and we still get a little emotional when we hear it today. It came on in the car the other day while we were driving somewhere, and Michael reached over and took my hand and smiled knowingly. Then his eyes filled with tears. Keith's music does that to you.
Also, here's a link that will tell you a little about Keith's life and untimely death — it's worth reading and you can see a short video of him playing and singing.
We pulled out some CDs by Keith Green several days ago and are being impacted all over again. Somehow his music doesn't seem dated to me — it seems as fresh and powerful as it was thirty years ago, and it challenges me and softens my heart. Listening to his music makes me want to love the Lord more than I do. His songs give me hope and scrape a few scales from my dull spiritual eyes. They put things into perspective for me, and they beckon me to draw close to the Lord. I need all of the above.
So, I would like you to have some Keith Green music too!
If you would like to have a fabulous CD of Keith Green's music (pictured above and entitled "Keith Green – The Ministry Years – 1977-1979") all you have to do is leave a comment and answer this question: Are you familiar with Keith Green's music? Yes or no answers are just fine. If you are familiar with his music you could also share which one of his songs is a favorite of yours.
Now, let me address those of you who would like this CD but are hesitant to leave a comment. You might be thinking but I've already won something from this blog and I want to give someone else a turn, or I live in Australia (or England or New Zealand or Antarctica) and I don't want Julie to have to mail me something from so far away, or I don't want to be greedy, or some such unacceptable reason.
I want everyone who wants one to have one. I would be delighted to send this brand new Keith Green CD to every single person who asks, and I hope you all do ask by leaving a comment, okay?
Tinker, tailor, soldier, spy; writer, mother, sloth or fly; painter, baker, wet or dry; grandpa, whiner, far or nigh. Okay? This is for you.
I look forward to sending out many copies of this brilliant CD by Keith Green. Comments will be taken until Monday, January 30th at 10:00 a.m. Central Time, and CDs will be mailed out to every taker next week!
I promise you'll be blessed.