My alarm clock this morning was Millie's borborygmi. She was sleeping in a schnauzery circle near Michael's pillow, and around 5:00 a.m. I heard the high-pitched gurgling sounds of her intestines, which, frankly, sounded like I needed to get her outside immediately. A couple of days ago we ran out of her special grain-free Blue Buffalo dog food and she had to eat Beneful, which has lots of grain in it but seemed to be the best available at our neighborhood grocery store. Her good stuff arrived last night, so hopefully her tummy settles down now.
I just finished the book The Nightingale by Kristin Hannah and enjoyed it. It was tragic, but reminded me what a person is capable of if they just keep going in the face of unspeakable sorrow.
My next read will be quite different. I have had this book sitting on my nightstand for months now, and it's almost like I've been circling around it over and over, looking at it, taking its temperature, gauging its potential to effect lasting change, and then averting my eyes and picking up something else.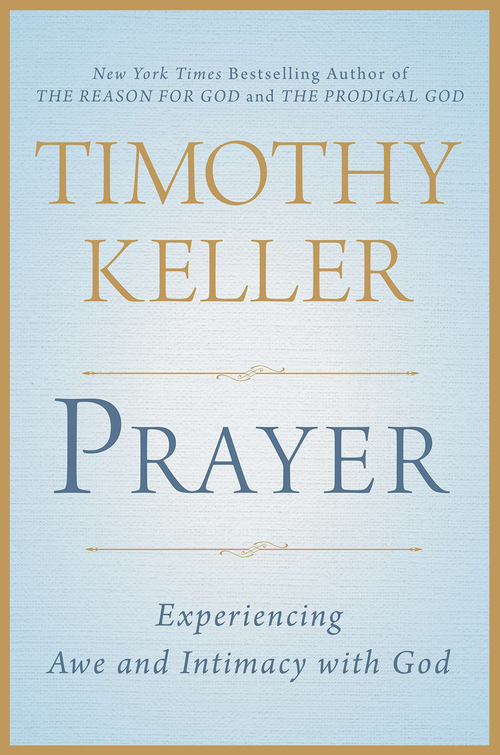 I started the book a while back and was so deeply struck by the first few pages I almost couldn't bear it. And the impression that I must read it never leaves. It has almost felt like a directive from the Lord, a firm and gentle pressure from a huge finger between my shoulder blades, steering me toward the book several times a week. Why I would resist something like that, only God knows. I suspect that the enemy doesn't want any of us reading about prayer and then praying, so the thought of opposition is reasonable.
I have an evening routine that settles and moves our home toward bedtime, as I expect most people do. After making sure my fosters are ready for bed, I usually load the dishwasher and start it, get meds ready for my foster gals for the next morning, lock the doors, turn out the living room lights. I cover the cage of our parakeet Phoebe with a large navy blue towel and smile at her little birdy grunts when I disturb her. I let Millie outside one final time, making sure to put on her bark collar so she doesn't go nuts at a nighttime dog walker or a deer trotting through the yard, and wake up our elderly neighbors, then after she comes back in I close the shades over our French doors. As I move down the hall toward my bedroom, I stop in the office and turn my desktop computer off. I close the door to my bedroom, adjust the air conditioning for the night, turn on my nightstand lamp, and watch Millie settle on the bed for the night. I fill the reservoir of my blessed, wonderful, miraculous, treasured CPAP machine with distilled water, turn it on to warm, brush my teeth, clean my Invisalign trays and snap them back on (I'm on the 5th set of trays now), put on my plaid nightgown, and once I've plopped my head on my very soft down-filled pillow, I play a few moves of Words With Friends with my sister-in-law Christy and my friends Ginny and Vicki. I have been listening to Nightsounds by Bill Pearce on my iPhone each night as I drift off, something that brings back memories of when Michael and I used to have our clock radio play Nightsounds softly as we went to sleep each night. Do any of you remember that late-night radio program? Click here to listen to the moody, transporting theme song. I almost feel like I'm being lifted to the galaxies when I listen, and of course I probably don't need to say that tears fall because it all reminds me of life with Michael.
What are some of your evening/nighttime routines?
Before I turned out the light last night, here's a portion of what I read in Tim Keller's book on prayer:
"Prayer is the only entryway into genuine self-knowledge. It is also the main way we experience deep change — the reordering of our loves. Prayer is how God gives us so many of the unimaginable things He has for us. Indeed, prayer makes it safe for God to give us many of the things we most desire. It is the way we know God, the way we finally treat God as God. Prayer is simply the key to everything we need to do and be in life. We must learn to pray. We have to."
The reordering of our loves. I need that desperately. I'll bet deep inside most of us know there are things we love too much, and things and people we don't love enough. Not to mention our love for God needing to increase…
Have any of you read this book? I would love to know your thoughts if you have.
Yesterday my friend Su and I walked in the cemetery where Michael is buried. A few weeks ago a terrible storm ripped through our city, and 100 mph winds uprooted thousands of trees and shut off electrical power for days, in the middle of some of the hottest weather you can imagine. The cemetery was hard hit. Huge, majestic, decades-old trees have been uprooted or snapped in two, and lay criss-crossed over toppled grave stones, and block roads and paths. Su and I tried to walk our usual path last week, but we couldn't get through, so we've started walking in an area of the cemetery without so much damage. We both have knee issues so we aren't power walking, but it's a lovely time as we process what we're each going through in our lives, share our prayer needs, and enjoy each other's company as we have for over 30 years now.
Well, the sun has come up and a beautiful magenta glow is coming through the curtains of my bedroom windows. Time to start my day.
Lord Jesus, I ask you to touch each person reading these words today. Make yourself real to them and to their loved ones, strengthening them to walk out the lives you've blessed them with, giving them joy and hope in the midst of their daily challenges. Reorder our loves, Lord. Help us to love you and love people, and cast aside the things that distract us. Teach us to live humble, thankful, praising lives, and give us your peace, I pray. In the name of Jesus, Amen.