She goes over the whole house in her mind again. The yellow stucco, the white trim, the half circle driveway out front. Her tiny self standing out there and looking south to the rolling gold hills in the distance, and listening for the call of the peacocks. Heelllp. Heelllp.
She goes back to the small galley kitchen at the front of the house, with a Formica covered table at one end, and the red vinyl banquette behind the table, a novelty to her which she called a booth, the cookie jar on the tiled counter with Nabisco Ideal cookies piled inside, the colored aluminum drinking glasses that gave a metallic taste to the water from the slowly dripping faucet.
She can see the good sized but narrow feet in the sturdy flesh colored sandals, anklet socks neatly turned down, and the stout but long calves above that, and the hem of the flowered cotton house dress above that, standing in front of the gleaming gas range. There is stirring going on, and savory smells she can't bring to mind now because at that age she hardly ate the things others ate. Eggs, vegetables, pizza, soup, gravy and potatoes, almonds, apricots. All were impossible for her. She ate white rice with butter, Cheerios with whole milk and a spoonful of sugar, Skippy peanut butter and Welch's grape jelly sandwiches on white Wonder bread, plain hamburgers "meat and bun only," and Abba Zabba candy bars she bought for ten cents at the liquor store in front of Denel's house. She would have a small salad if the lettuce was iceberg and the dressing was Wishbone Italian.
On the other side of the kitchen wall was the living room, with colonial style furniture, all arranged so the couple who lowered their bottoms down into the deep chairs and the divan with a sigh could see the television. Ed Sullivan. The Wonderful World of Disney. Mutual of Omaha's Wild Kingdom with Marlin Perkins.
There was a corner used-brick fireplace near the large cabinet television, where no fires were ever lit, and a many-spindled maple dining room set neatly pushed up against the far wall of the living room. A large painting of three little girls gathered together reading a book was hung over the divan. She liked being in this house, liked walking around and taking note of things, even though she was mostly invisible when she was there.
In the entry hall closet, which hid a vacuum and a few hanging coats, she always took out the inflatable Peter Rabbit, which was weighted at the bottom and stood taller than she, the single toy in the house that was a punching bag of sorts. It was dark blue, red and pale yellow, and she would give it a few whacks and smile when it righted itself and wobbled until it was still and waiting again.
She can see herself walking down the hallway to the three bedroom and two bathroom part of the house, in white shorts with cuffs, a white knit short-sleeved top, and bare feet. Her strawberry hair is shoulder length and parted on the side, and has the remnant of a pageboy curl at the ends, something her mother created with pink sponge rollers after a night time bath.
One of the small bedrooms had a gold vinyl sleeper couch in it and a desk. It had held her crib when she was brought home from Inter-Community Hospital to this house on Delay Avenue. Before her grandparents had moved here from Kansas and bought the house from her parents.
She looks in the door of the second bedroom, which used to be her two older brothers' room. It has a double bed, a tall maple dresser and matching vanity and nightstand, and she sees the hardwood floors and the spareness of the room as she passes. Across the hall to the back of the house, she sees the room she was always drawn to the most. Two twin beds with rich mahogany head and foot boards, white chenille bedspreads perfectly made, and three other pieces. A tall, dark dresser, curved at the front, all the drawers stacked in elegant symmetrical unison, a shorter, wider dresser with a huge mirror affixed at the back and twelve graceful drawers, and a single prim nightstand that divided the two twin beds. Years later she met a furniture expert who looked at this mahogany set in her guest room upstairs and said, "Ooohhh, that's probably a Drexel." The expert pulled out one drawer, saw the confirming stamp on the side, and said, "Even in this condition you could get $10,000, easy."
She closes her eyes and continues, tip-toeing around the bedroom, turning the key on the side of the nightstand lamp, on, off, on, off, so she can see the two china globes light so delicately, taking their turns. She was never much interested in what was in all the drawers. The tour around the house, quietly conducted for such a little girl (whose award years later from her Girl Scout troop leaders was a defining ribbon that read, "Perpetual Motion") always led to the Japanese jewelry box on the long dresser. The outside was black lacquer, the inside had little portions lined with red satin. It had been a gift from her father to his mother-in-law, her grandmother, when he was serving in WW II as Lt. Commander of the USS Magoffin.
She stands in front of the dresser and reverently lifts the middle lid of the box, listening to the mournful tune that plays, and each tinkly note is still sharp and clear in her memory, over half a century later.
She sees herself close the jewelry box, then walk through the house to the kitchen back door, which led to an attached screened porch on the side of the house. A clean cement slab made the floor, the slanted roof was aluminum, which was so loud and comforting in the rain, and there were metal rocking chairs and a dark red stained cedar patio table along the perimeter of the porch. Mr. Clean, a yellow canary who sang and trilled and couldn't stay out of his water dish, lived in a cage on the cedar table. She would sit close and say bird things to him, loving how he cocked his head at her and jumped from perch to perch.
Since this going back is a sunny day, she steps out of the porch onto the pink, porous cement block her grandfather has placed beneath the screen door, into the small back yard. There's a tall, shady tree close to the house, a rose garden with pale pink and yellow wide blooms she pushes her nose into, and some common bladed grass, rather than the springy dichondra lawn her parents had opted for.
She can hear the clatter of dishes being set on the kitchen table. The conversation of her parents and grandparents inside. She doesn't know why her brothers aren't there.
She was never invited to spend the night there. There was no sitting on a squishy lap for the reading of a book. She doesn't remember being asked even one question (How is school going? What books have you read lately? Would you like to help me bake cookies?) or looked upon with delight. She knows they cared, but whether or not they loved has never been firmly established. They came from a different generation of course.
A screech from the dining room breaks her reverie and she knows her periwinkle colored parakeet, Phoebe, wants a morning greeting and a new stem of millet. She looks around her at the antique mahogany Drexel bedroom set, and hums the tune from the jewelry box, long gone.
She has been told lately that she is cold and dismissive, that she is unable to make good human connection or change for the better. She has gone back to rake through the bits to see why this might be, what molds she was poured into that have shaped and hardened into what she is today.
She gleans no shiny treasures that would make her cry, "Aha!"
Except perhaps, just one.
It was in this yellow stucco house on Delay Avenue that she was clothed in a frilly dress and black patent leather Mary Janes. Her own lacy anklets were cuffed perfectly. Her hair brushed while she whined. From this circle driveway, the 1957 Buick LeSabre station wagon carried her off to Sunday School when she was three years old. She was taken into the pretty church, introduced to the warm and loving middle-aged teachers, and then her father drove home, returning to pick her up two hours later.
And this verse comes to her mind.
Philippians 1:6 – And I am sure of this, that He who began a good work in you will bring it to completion at the day of Jesus Christ.
She takes the gem and moves it in the light.
Wednesday's Word — Edition 141
Meditating on the Attributes of God
Hi friends. How are you thinking today? Most of the time we would greet someone by asking, "How are you doing today?" but if we really wanted the details of how someone was doing the more appropriate question might be, "How are you thinking?" How I think about God and how I think about myself will often steer my day, and what steers my day steers my week, and what steers my week steers my month and then my years, and my life can be steered by how I'm thinking about God and about myself.
Many of us have had swimming lessons or music lessons, but I truly believe we all could use thinking lessons. Where do we sign up for those? A good church could teach us how to change our thinking from what's false to what is true. Worship helps shift our thinking. God will use the people and circumstances of our lives to show us where our thinking needs changing. But one of the most effective tools God has used to help change my thinking and bring stability into my life is the Word of God.
I've been emotionally unstable at times, and I've experienced God's wonderful stabilizing power in my life as well. What might be going on in a mind needing more stability? Anxiety. Fear. Repeated poor decisions. Self-destructive tendencies. Self-obsession. I'm not saying that if we grapple with worry and fear that we're ready for psychiatric treatment, although when that is needed, there is no shame in that. I've wondered that if the peace that passes all understanding doesn't generally flow through our days, then we might not be walking as fully in the rest and stability that the Lord has for us.
What are some things that would characterize a sound and stable mind? Peace. Hopefulness. Calm. Confidence in the Lord. Mature, productive decisions. Not being easily moved or tossed about by trials and challenges. Kindness to others, humility.
We have strong sin natures and our minds can be like wild horses that don't want to be harnessed and trained or told where to go at first. Our thoughts can run like a hamster in a wheel. It's why 2 Corinthians 10:5 tells us how important it is to take our thoughts captive and to make them obedient to Christ – because our thoughts are wild, runaway, and sometimes deceptive, and need to be brought in line.
Through the invitation of my dear friend Sue Raimo, God in His mercy led me to Community Bible Study 21 years ago and I can't thank Him enough. I still can't fully convey what studying the Bible has done for me. It's no longer a duty to read – it's a privilege. It's personal, it's practical, it's powerful. And the older I get the more I believe there are hidden treasures buried in His Word that only the sharp shovel of our trials and suffering will unearth.
Prayerfully digging deep into God's word can stabilize us. It can correct our wrong thinking about God and about ourselves. For me and for others I know, salvation came when we cried out to Jesus to save us, but stability has come, slowly and progressively, from the strength of God's Word.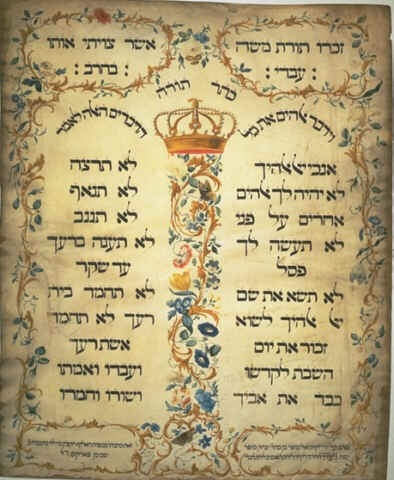 Many years ago something else happened in my life that brought an added measure of stability and peace. I was up early having my quiet time – I had already read and I was thinking about how my husband Michael spent so much time praising God. It occurred to me that my praise vocabulary was very limited – I was using about five adjectives to praise the Lord. "Lord, You're a good God. You are worthy, Lord. You are mighty and powerful Father." I had a desire to expand my praise vocabulary – I wanted to understand and think deeply about His attributes. So I prayed, "Lord, increase my praise vocabulary – you are so much more than my puny praise would ever tell." Now some might chuckle at this, because what happened was very logical and might even sound formulaic, but I am a logical thinker and I believe God made me that way, so in His mercy He spoke to me in a way I would understand.
As I was quietly praising Him I felt a question inside, "Well, then, Julie – what am I?" And I responded, "Lord you're awesome."
And I sensed Him saying, "And?" "Lord you are able."
And again He seemed to quietly say, "And?" "And you're always available to me, Father!"
Do you see a pattern? I saw it, so I began to think of all the A words that I could use to describe God, and I said them out loud. "You are ageless, You're alive, You're active in my life and in the lives of my children." I praised His A attributes slowly and intentionally and pondered what each one meant.
The next time I prayed I began to praise Him and I used all the B adjectives I could think of. Now, I wasn't just ticking these off like a grocery list – I was approaching Him reverently and concentrating on what each word meant. I wasn't trying to be eloquent — the Bs started out with "Lord, you are big." What might happen in our lives if we would spend an entire day meditating on just how big He is?
You might be thinking that would be a challenge; meditating on how big God is all day long, much less for five minutes. That would take some effort and self-discipline, especially in an iPhone age where according to an almost unbelievable study, the average iPhone user touches their phone 2,617 times a day.
2 Timothy 1:7 says "God did not give us a spirit of timidity but a spirit of power, of love and of self-discipline." The Greek word for self-discipline means to be in a right state of mind, to be clear-minded. Are we in a right state of mind about God, about who He is, what He wants to do in our lives? Are we clear-minded about who we are in Christ and how that should reflect in our everyday lives with our families and friends? I'm too often not.
How and what are we thinking? It takes discipline to tame my galloping thoughts. When I begin with God's help, to direct my own thoughts, rather than my thoughts directing me, a more sound and peaceful mind usually results. Do you know what meditating on His bigness, His immensity, did that one day for my outlook? A lot.
The love for God's Word that took root in my life through Community Bible Study stabilized me through some overwhelming issues in our family years ago. It was like putting a God is Big lens over my eyes – as I meditated on that one truth everything came into proper perspective – God did, and our troubles did. Confidence in the Lord swelled. And I was anxious to move on to other B adjectives. "Lord, you're beautiful, bountiful, brilliant."
And the letter C – "Father you are comforting, cleansing, close to me."
I made up a list of words that have enlarged my praise vocabulary and I'm always on the lookout for more. You can go through the entire alphabet and not lack for words to describe who God is. Why should we do this? Is this an exercise for God's sake? No. He's pretty secure in who He is. But we need to be secure in who He is. And since I know angels and demons watch us with interest, I want that realm to know that I'm secure in who He is. And sometimes I need hourly reminders of who He is.
But God wasn't done there. He was still giving me thinking lessons. After I began to revel in the small expansion of my praise vocabulary, one morning I sensed another nudge from Him and a new dimension was added to my times of praise – responses that were appropriate to God's attributes. One example could be from the M list. On days when I have pondered the mercy of God, I can think of at least two proper responses to His mercy – thanksgiving, and giving mercy to others myself. If I have a hard time being merciful, then I need to spend a long period of time praising God for and meditating on His mercy to me.
Let's take the letter G. The words good, gracious and great come to mind, and also generous. If we set our minds all day long on how generous God has been to us – how He didn't even spare His own Son to rescue us, what might be an appropriate response to His generosity? We might say, "Lord, you gave, so I'll give." As we carry His generosity with us in our minds to Cub Foods, to our workplace, to our mothers in law, we can respond in to Him by being generous ourselves. "Lord, you gave it all, I can certainly loosen my grip on things. In your strength I can give mercy, money, time, a listening ear."
I have been faithful at this, and I have lapsed at this practice. Lately I feel a need to meditate on God's sovereignty.
What do you think? Would you consider asking God to expand your praise vocabulary? Say, "Show me something new about yourself today, Lord!" I try not to rush through times of praise. I would say don't spend a few seconds in praise at the beginning of your prayer time so you can move on to your requests. Go deep with one attribute. Go high, go wide. In what million ways is God big? Anything that changes our thinking has the power to change our lives. This can stabilize us.
You might like to take a word that describes your heavenly Father, and then carry that with you all throughout the day. And along with that word of praise, take with you the appropriate response. If the attribute of God that you're meditating on for a day is "Lord, you are awesome!" then a fitting response to His awesomeness would simply be to be awed at Him, His creation and His deeds. We act like He's awesome. We choose to be awestruck – look at the snow on the trees or the chickadees at your feeder and be a little moved by them – even if we have to make ourselves say "Wow! I am awe-struck at the way you made chickadees swoop like a roller coaster when they fly, Lord!"
Psalm 66:3 says "Say to God, 'How awesome are your deeds! So great is your power that your enemies cringe before you.'"
If you don't think you can remember to keep this in your mind all day, write it down and take it with you on a post-it note in your car, put reminders on your phone, put it in the kitchen window, in your Bible, wherever. Ask Him to help you remember. Teach it to your children and make it fun – "Today is our H day in getting to know God!" Do it as a couple. Camp a week in one letter of the alphabet, exploring all of God's beautiful attributes that begin with, say, P.
When you feel you're under spiritual attack, Psalm 18 says He is your fortress, your deliverer. How productive and life-giving it would be to think deeply about that reality 2600 times a day.
Is there a scriptural mandate for all of this? Yes – it's Colossians 3:2 – "Set your minds on things above, not on earthly things." There are many ways to set our minds on things above, and in-depth Bible study and expanding our praises are only two.
For a Christian, proclaiming the attributes of God doesn't put the ballast in our boats – it makes us aware of the ballast that's already there. Isn't that what the disciples failed to notice when they were in the boat with Jesus and the storm whipped up on the Sea of Galilee? "Master, Master, we're going to drown! Don't you care?" It seems like they were all proclaiming the attributes of the storm and the swamping boat. They hadn't put their faith in Jesus' words, "Let's get in the boat and go over to the other side." A terrifying storm didn't mean that the disciples didn't have to bring down the sails and do whatever else a boat needed in that situation. We can't ignore the storms that come into our lives. We're just not meant to proclaim the characteristics of the storm more than we do the character of our mighty God.
The Bible is full of examples of how His creation proclaims His attributes. Psalm 96 says the heavens actually rejoice, that the earth is glad, that the oceans resound, the fields are jubilant and that the trees of the forest sing for joy. All for their Maker.
Isaiah 55 says the mountains and the hills shall break forth in singing, and that the trees of the field will clap their hands.
Psalm 19 says the heavens declare the glory of God, the skies proclaim the work of His hands.
Psalm 148 says that the sun, moon and shining stars praise Him.
And in Luke 19 Jesus says if His disciples kept silent, the very rocks would cry out to declare who He is.
I'm guessing that all this is compulsory for the rocks and the trees and the mountains and the oceans and the skies. God has mandated that His magnificent creation continually praise Him in their own ways. They cannot help but cry out.
But for us, His children, praising God, delighting in His attributes, is not compulsory. He has given us a choice… to praise Him and fill our minds with His goodness as long as He gives us life, or… to withhold our praise and to fill our minds with mediocre or even worthless things.
Our Heavenly Father waits for us to praise Him voluntarily.
I want to be a part of that choir of trees and mountains and stars who are continually delighting in and proclaiming how very wonderful our God is, don't you?