Hello friends,
My oldest daughter Sharon has a new podcast that drops on Monday, July 19th, and I think you'll love it. She has an online community called The Governerds, and much of what she shares on Instagram (@SharonSaysSo) pertains to reasonable discussion about politics, our government, the electoral college, Presidential trivia and more.
She's a former high school Government and Constitutional Law teacher, she aims for non-partisan conversations, and I've learned a lot from her this past year. I didn't even know I liked learning about the government until recently.  🙂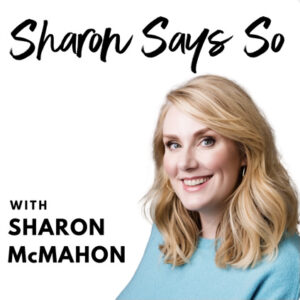 She also loves whales, eagles, woodchucks, and little-known facts about people, countries, and history, and she posts about those things too.
One of the things I'm looking forward to is her interview (not sure of the date) with the lead flight attendant on Air Force One. Did you know all the food on Air Force One is prepared on the plane? All except the bacon, which has to be prepared before the flights and carried onboard.
Sharon will be talking with magazine editors (like Time), politicians, authors, bloggers and Instagrammers you might recognize. Conservatives, liberals, and everyone in between can find common ground at her account, which isn't something widely available these days.
You can listen for free on Apple podcasts, Spotify, and anywhere else where podcasts are available.
Three podcasts will drop each Monday, and I'd love to know if you listened. I promise you will learn something new, and these new facts might just bring, as Sharon likes to say, "brain tingles."
Have a great weekend everyone,
My daughters' voices
A smooth writing pen
Something good to read
SmartWool socks
A long talk with a friend
Birkenstocks
Eye drops by the bed
Uplifting music in the background
A long warm cardigan
Mentos gum
Stök cold brew coffee
Lavender essential oil and wool dryer balls
My gratitude journal
Water in my Yeti cup all day long
Grandchildren's mementos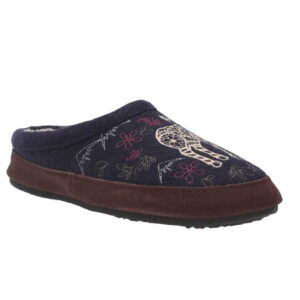 Acorn slippers
LOC in a hot bath
Time alone
Nest-flix each morning
Cool, dry air
Frazier fir foaming soap
Community Bible Study
Honey in my tea
Birdsong
God's peace
A to-do list
White vinegar in the washer rinse cycle
Tiny lamp light
Nature shows
Reconciling to the penny
Cardinals outside my window
Plackers floss picks twice a day
Romaine and blue cheese
Early to bed
Windchimes
Trees
The hope of heaven
*         *         *         *         *         *         *
What are some of your must-haves?
From the archives… but I think you should try this recipe so I'm posting it again.
I've made Thai Shrimp and Noodles for years, but it has been a long time since I fixed it. I like shrimp, but don't eat very much of it, since it's a bottom feeder and all. So once or twice or thrice a year, I might make something with shrimp. I can't remember where I got this recipe or I would give proper credit. I've tweaked it for our family's taste and thought I'd share it with you. We had it last night and there were some  "mmm-mmm good!" comments.
Thai Shrimp and Noodles

16 ounces broken spaghetti noodles
1 pound broccoli flowerets (about 4 cups)
1 pound fresh or frozen shrimp
2/3 cup creamy peanut butter
2/3 cup soy sauce
8 tablespoons seasoned rice vinegar
4 tablespoons sesame oil
1 dash Tabasco or 1 teaspoon crushed chili peppers
2 tablespoons grated ginger root (I like to use the kind that comes in little jars)
4 cloves garlic, minced
8 green onions, chopped (white and green parts)
1/2 cup chopped, raw cashews

In a very large pot, bring a large amount of water to boiling.  Add pasta; cook four minutes.  Add broccoli; cook two minutes.  Add shrimp; cook 2-3 minutes.
Meanwhile, in a bowl, combine peanut butter and soy sauce.  Stir in vinegar, sesame oil, chili peppers or Tabasco, ginger root and garlic.  I like to whisk this all together to mix the peanut butter in with everything well.
Drain spaghetti mixture and return to the pan.  Add the peanut butter mixture, green onions and nuts.  Toss gently to coat.  Serve in warmed pasta bowl.  Makes 6 generous servings.
*         *         *         *         *         *         *
What's for dinner tonight at your house?