Welcome to my blog at JustJulieB.com. I'm glad you stopped by. My name is Julie and I'm a native Southern Californian who moved to Northern Minnesota in the early 1980s, and who now happily calls this beautiful land of 10,000 lakes my home. Here, pristine lakes, countless trees and wildlife can be seen at every turn.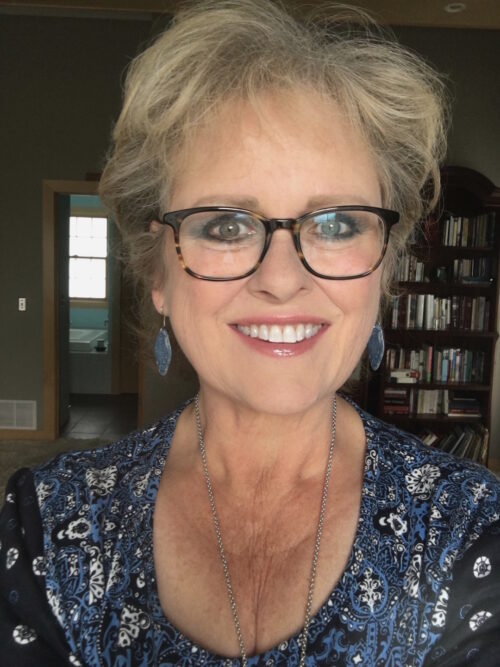 I was gratefully married for almost thirty-four years to a kind and hardworking man named Michael. He passed away in February of 2015, and it has taken a long time to learn how to do life without him. Michael is the reason I left the sunshine, smog and bustle of SoCal and moved to what I affectionately and wryly call "American Siberia" — because close to the shores of Lake Superior, it gets cold.
Michael and I were engaged before we ever met, and spent time together only once before we were married. We have been the blessed recipients of God's lavish grace and goodness, and He intervened in our lives time and again. It is my desire to love and serve Christ with every part of my life, although I admit I'm not very good at this. I am also the proud mother of three adult daughters and the delighted grandma of ten (with one more in heaven) beautiful and brilliant grandchildren.
In 2019, I got married again to a kind and delightful man named Lloyd — we met at a grief support group for seniors who had lost spouses. We enjoy walking together, time spent in the forest near his North woods cabin, watching British detective series, and counting our blessings since we both know how quickly things can change.
If you look at the top of this site, you'll see things that speak to the treasures of my life: the yarn, playbill and flower point to my daughters Sharon, Carolyn and Sara. The Bible verse written in my own hand is my favorite and is something I hope will be a reality in my life before I die. The cardinals represent God's faithfulness and extreme mercy to me, and the kind and generous way He brought hope to me years ago, during a very dark time.
I love to read, write, travel, and have deep conversations with good friends. I'm a devoted and inept Schnauzer owner, a lover of peanut butter and chocolate anything, and an introvert who loves people. I've been involved in Community Bible Study for over 20 years, and consider the in-depth study of God's Word one of the most profound things that has ever happened to me.
Thank you for reading! I hope you'll visit my blog often, and I look forward to reading your comments as well.
Julie