Just a little kitchen renovation
Before we moved into the house in which we currently live (built in 1925), we decided to renovate the kitchen and dining room. This way we could have the work done and not be forced to cook and live in the midst of the mess. Here are some photos of the remodel, which took a few months to complete.
Below is a view of the previous formal dining room (burgundy walls) taken from the old kitchen (yellow walls) – you can see on the ceiling where the wall dividing the two rooms was torn down, making one big room (29 x 13). We decided that a huge eat-in kitchen would serve us better than two smaller, darker rooms.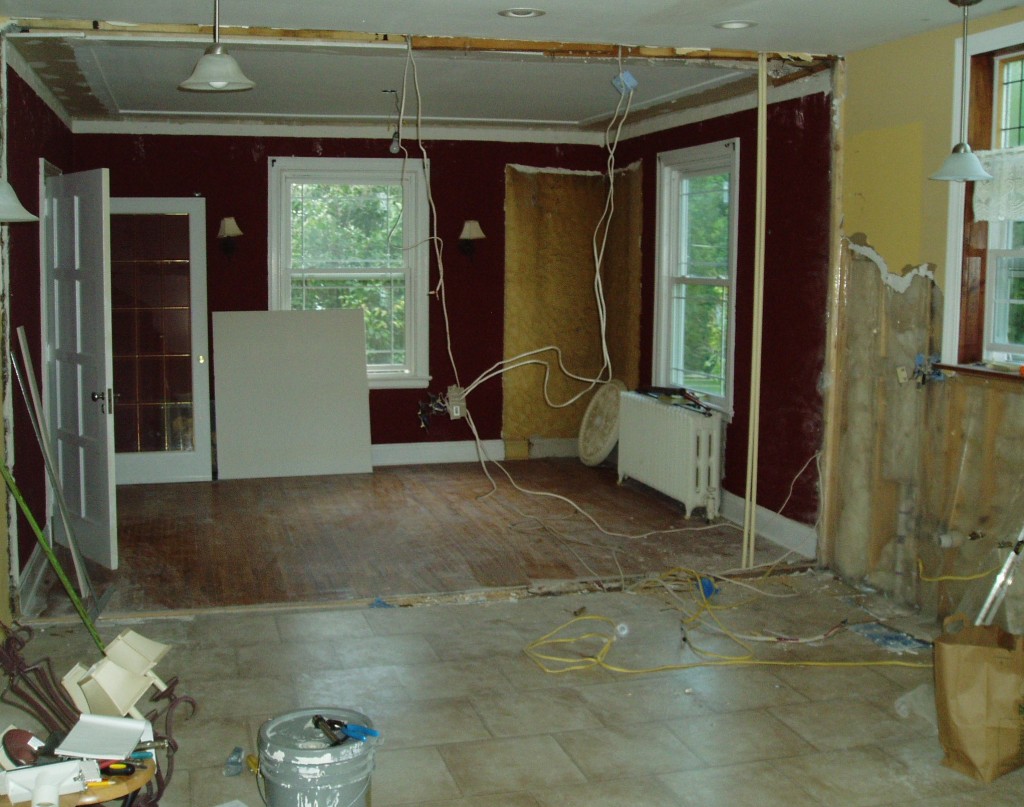 Looking toward the same corner – this shot below was taken when the two rooms were completely gutted, so the new plumbing, heating, insulation, and flooring could be installed. Old plaster and lathe was stripped away, kitchen cupboards and counters removed and donated. I wish I had a picture to post of the mountain of debris that had to be literally shoveled away at the end of the demo. Also, the old windows were removed and new ones put in. The new sink went under the window on the right.
All the heating, plumbing, wiring and insulating were finished, new windows had been installed, and the sheetrock had been hung. We still needed cabinets and counters, sink, light fixtures, flooring, appliances, a small island and more.
We learned that when you plan to paint your walls red, you should use pink primer first. This shows our Pepto-Bismol walls, and the floor underlayment that went in before the new flooring was installed.
This photo was taken today. The room is almost complete – I'm still trying to decide on fabric for window valances.
And here's a view taken of the other half of the kitchen. The French doors lead out onto our back deck, which overlooks Birdinal Creek.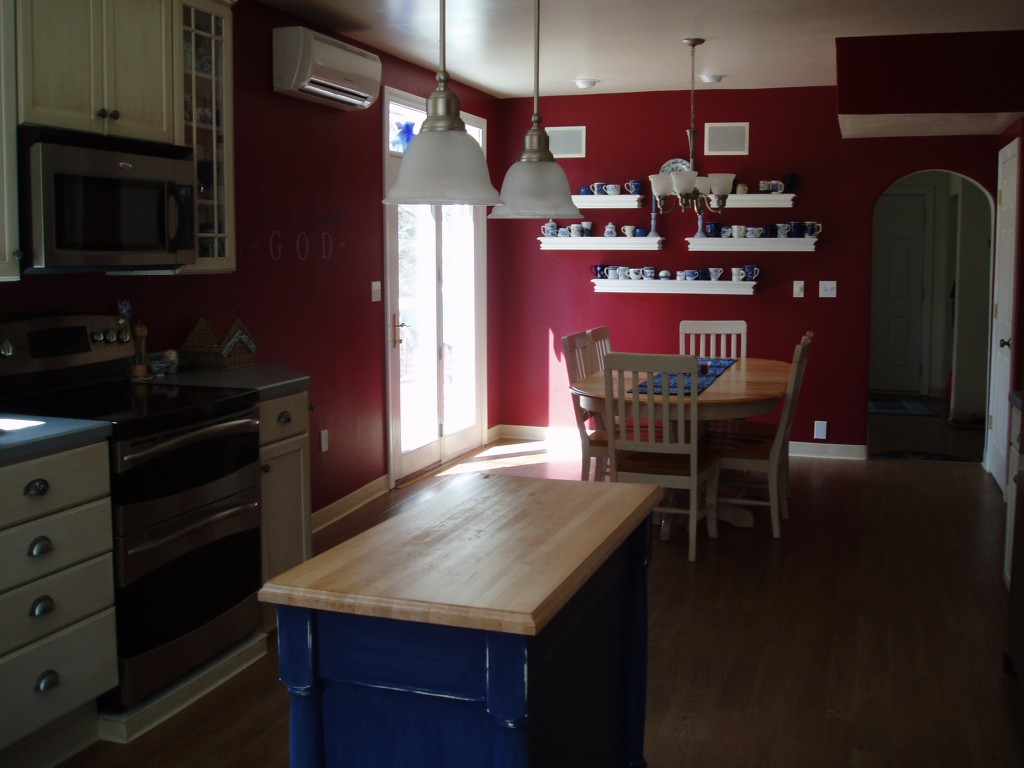 We knew we needed a small island in the kitchen, so we bought a white one online, assembled it, and put our own touches on it. We painted it dark blue and put Delft knobs from Holland on it, to go with a lot of the blue and white things on the walls. Then we scuffed it up a little and painted it with a thin whitewash to give it a used, older look.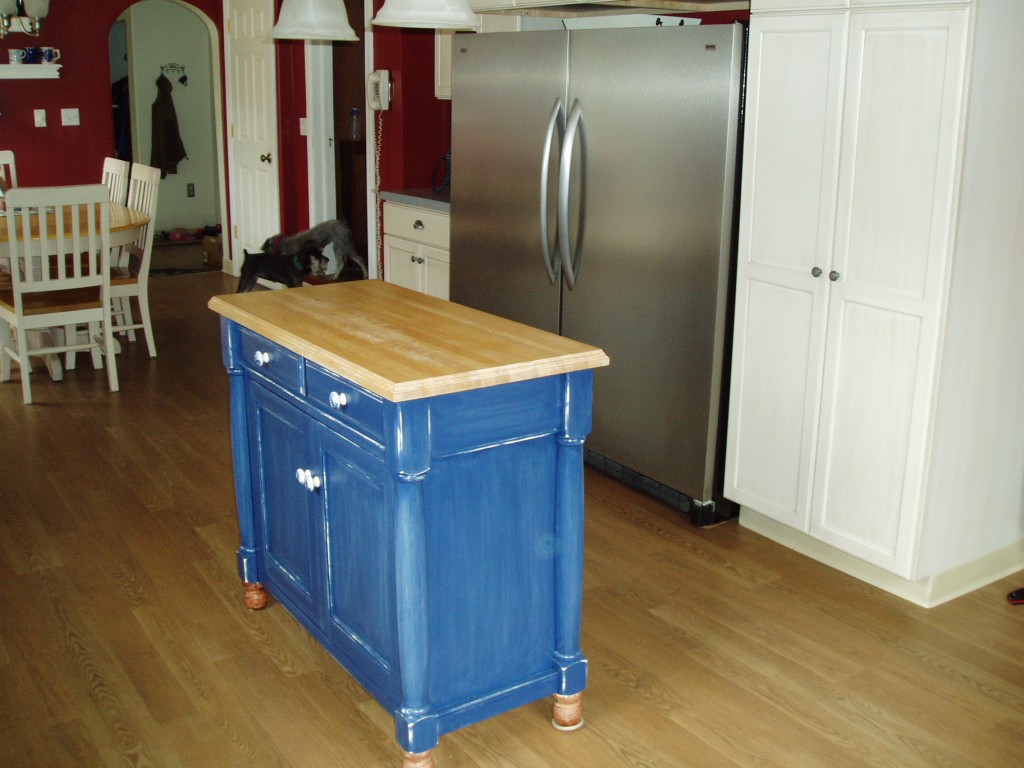 Now….I would like to have you over for coffee, tea and something yummy. When are you free?