Hiatus
Dearest friends,
I'm taking a little break from the blog and am not sure when I'll return. Very soon I will be on my way to this lovely scenery for The Second Annual Lupi-Soo Convention, and I am so excited.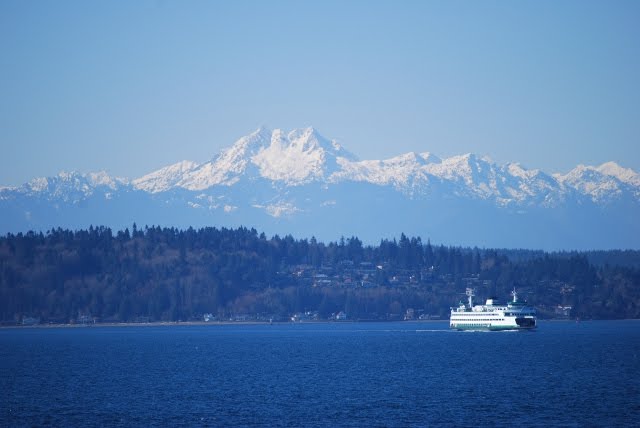 The car Denel and I rent will be transported across Puget Sound in a ferry much like the one above, and we hope to have a few restful, memorable, laughing days together in Seattle and on Bainbridge Island. My dear family members have gathered around to help make sure things go well here at home while I'm gone. I couldn't enjoy my Lupi-Soo reunions without them.
If you've never read about the First Lupi-Soo Convention that took place last year 9,000 feet above sea level in the Rockies, you can click here.
I'm always a little surprised to find that people stop by my blog at all, and I want to thank you again for making time in your life to visit, and especially to say hello in the comments!
God bless you all, and I'll be praying for you while I'm gone….