December winners
Thank you all for sharing with us about some of your little-known facts! I thought it was fun reading and I had some good laughs. Now I have a jumbled up bunch of pictures in my head – of goats being castrated and kitties locked up in drawers, of flamingo tattoos, of my own very responsible daughters sniffing markers and driving with their knees, of women compulsively unloading their shopping carts in the neatest way possible, of a new product called nasal floss, and of squeaky cotton balls. 
I have prizes! Three of them. Someday maybe I will need to go to random.org like my daughter does to determine who, out of hundreds of her blog readers, gets a prize. But for now, I picked three of you in a very unbiased way. Eenie-meenie-miney-moe…no I didn't really do that, but almost. 
Christy, Sharon and Savannah will be the recipients of December's gift – they'll each get the CD that I talked about here, the one that's getting the most play in our car right now.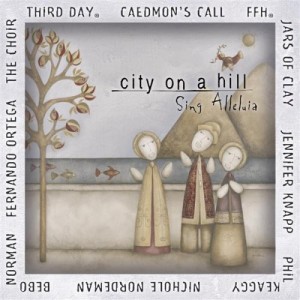 Especially track 10.
So here's another question: what do you listen to when you drive? What CD is in your car stereo system right now? Is there a certain song you play over and over lately? If you listen to the radio, what station do you prefer? Also, what kind of music do you abhor and refuse to listen to for more than two seconds? (My answer to that is rap music. And I've never been too fond of Ravi Shankar, either – sitar music just doesn't feed my soul).
Here are some posts that are coming up on the blog soon : Pecans in My Pocket, Julie's Swiss Muesli Recipe, My Man-Part 2, Letters in the Sand, Book Four in My Top Five, Sara's Wreath, and Guest Blog Posts. That means you! Be ready to be a guest writer on the blog – what's on your mind? What would you like to say? Your chance is coming up.
Blessings…