I find that simple things make me happy. The more complicated something gets, the more cheerless I feel.
I like simple things like clean sheets, a crisp, noisy apple, loopy handwriting, the smile of a child, and the voice of a friend. I like a bar of lavender soap, a husband who whistles in the morning, and the pleasure I get from looking upon deep jewel-toned colors.
I dislike clutter, not because I look down my nose at anyone who prefers it, but because clutter seems so complicated and it jumbles up my thinking. I can keep most of my home free from clutter, but have been woefully unable to keep my office clutter-free.
Here's a photo taken a few months ago, and you can see the piles of paperwork here and there, waiting for proper homes: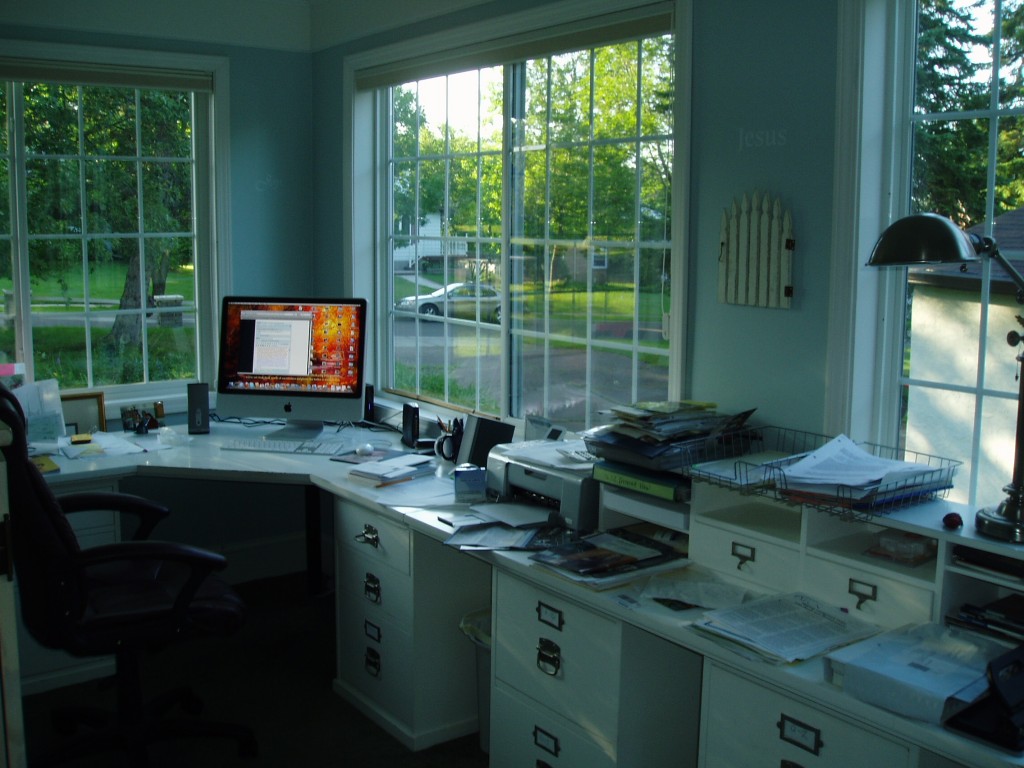 Every time I walked into my office I would inwardly groan, which is a lot of inward groaning, because I work a lot in my office and need to be in that room several times a day. Frequently I would resolve that soon and very soon I would take a day and just do whatever it took to deal with the clutter.
But of course, other things always called my name. The laundry, the meals, the errands, the books, the meetings, the ringing telephone, and of course the beloved people in my life. So I answered those calls and ignored the office, which had stopped calling my name and instead started up with this ominous thrum that never quieted down.
Until a few days ago. Sara generously took the day and sat in the office with me, going through every single piece of paper and other miscellaneous items. We listened to Pandora on the computer while we worked, and when we were finished, my office looked like this, and still does: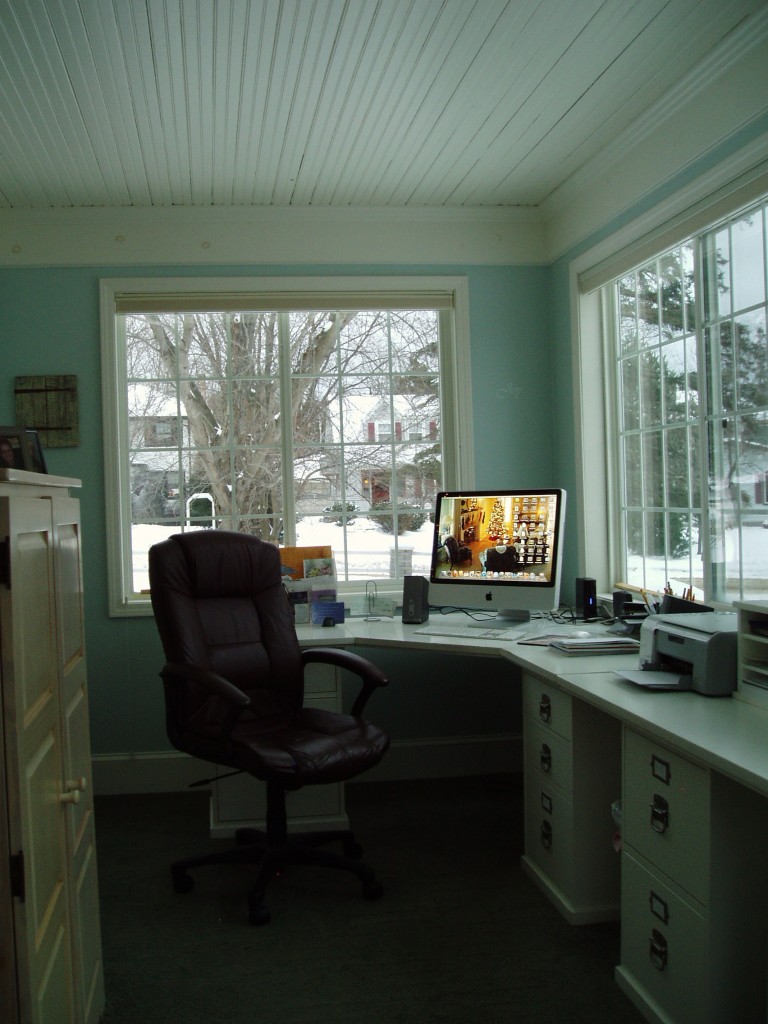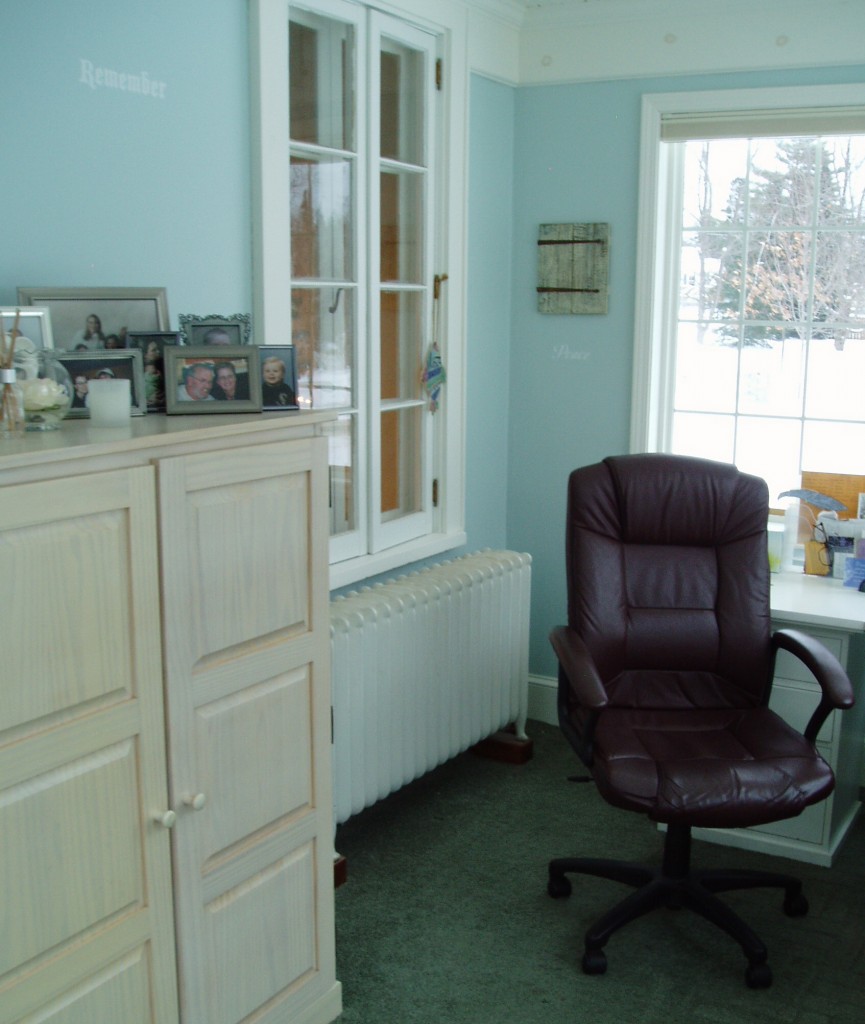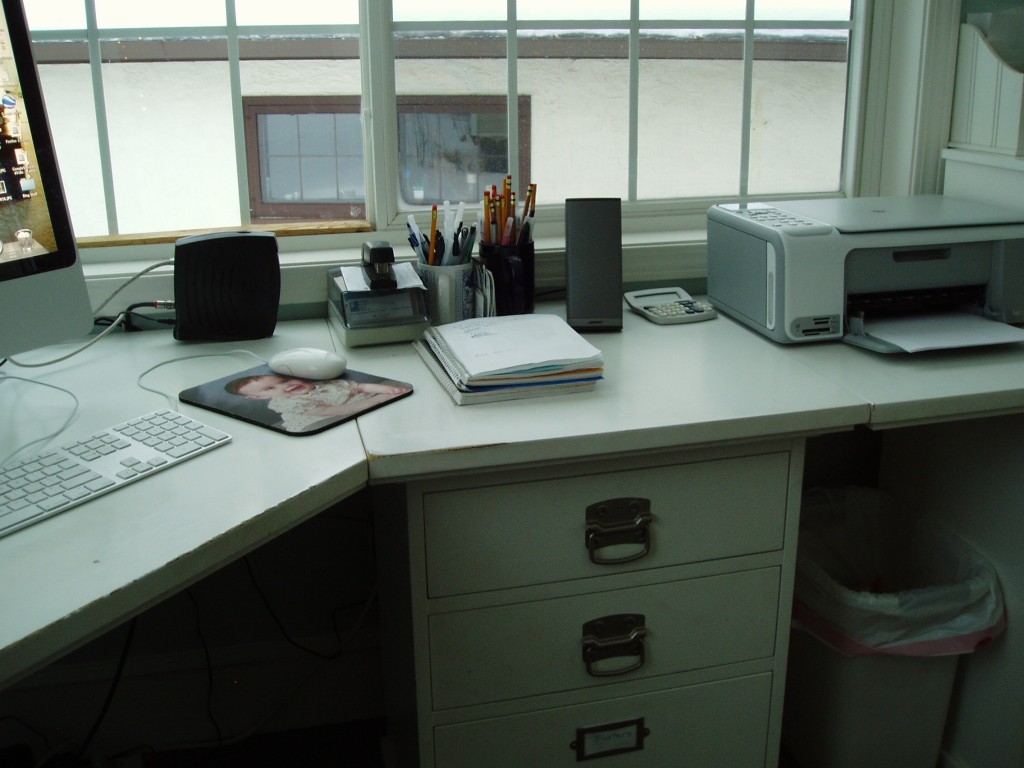 I can't even begin to tell you what a difference this has made. Why I procrastinated about all of this office clutter for so long could probably be a study in human behavior I wouldn't want to know about. I just know that I feel like I've been given a new start, and I love walking into this room again.
I love simple things.
Like comfortable silence between old friends, the constant flutterings of chickadees at our feeders, a pair of thick warm socks, and a neat and uncluttered office.
What kinds of simple things do you love?