A Council of Cardinals
Sara put up two of our three Christmas trees last night — one in the den and one in the living room, and we decorated both. I'll take some pictures soon and share them here.
One of the ideas she had was to put some of my cardinal collection (all were gifts over the years) on top of some little chairs we have hanging above the bookcases in the den.
Way up by the ceiling, six wooden chairs are now occupied by a serious looking group of cardinals.

I wish I could have taken a better photo straight on, but the ceiling fan was in the way, and my camera is simple and I don't have a wide angle lens.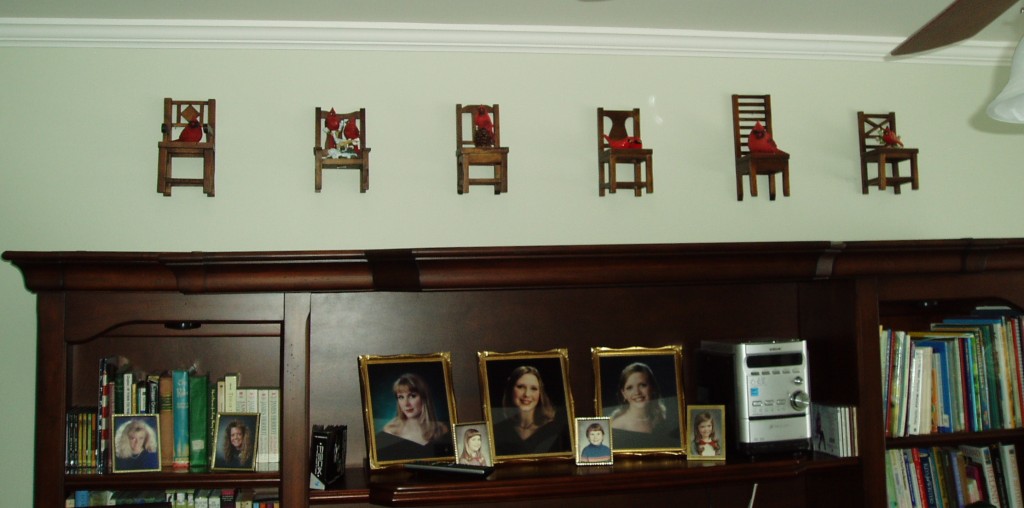 Do you decorate for Christmas with anything unusual or meaningful?