Under this umbrella…
Sometimes it's so natural to experience and revel in the love God has for us. Other times we look around and wonder how the love of God is being expressed in some of the difficult things we're going through, or all the tragedies we see in our world. For me, it comes down to one thing — either God loves His children, or He doesn't. Either He loves me, or He doesn't love me.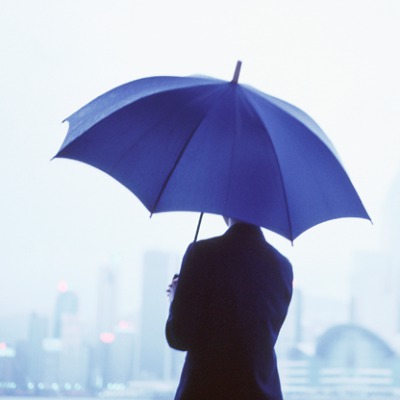 If He does, we know everything will make sense someday, and can trust Him as He sovereignly works out His plan in this universe. If God doesn't love us, then every sunrise, every newborn baby, tiny flower, vast galaxy, each strand of DNA and mind-boggling nudibranch mean absolutely nothing.
I love these words from the hymn "The Love of God," by Lehman:
"Could we with ink the ocean fill, and were the skies of parchment made;
Were every stalk on earth a quill, and every man a scribe by trade.
To write the love of God above, would drain the ocean dry;
Nor could the scroll contain the whole, though stretched from sky to sky."
This is the umbrella that shelters me from life's storms today.
I must remember He loves me.
And He loves you…