Somewhere Down the Road
Hello friends! I hope things are good with all of you.
Below, you can click on the dark red title to this song and a little player will open. Make sure your speakers are turned up. Then click on the right-pointing play arrow and the song will play. The lyrics are below if you're like me and like to follow along.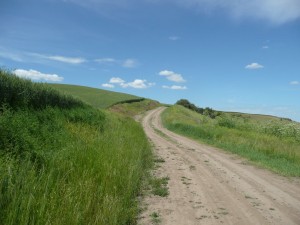 I love this song and it means so much to us right now….
So much pain and no good reason why
You've cried until the tears run dry
And nothing here can make you understand
The one thing that you held so dear
Is slipping from your hand
And you say

Why, why, why?
Does it go this way
Why, why, why?
And all I can say is

Somewhere down the road
There'll be answers to the questions
Somewhere down the road
Though we cannot see it now
And somewhere down the road
You will find mighty arms reaching for you
And they will hold the answers at the end of the road
Yesterday I thought I'd seen it all
I thought I'd climbed the highest wall
Now I see the learning never ends
And all I know to do is keep on walking
Walking round the bend singing
Why, why, why?
Does it go this way
Why, why, why?
And all I can say is
Somewhere down the road
There'll be answers to the questions
Somewhere down the road
Though we cannot see it now
And somewhere down the road
You will find mighty arms reaching for you
And they will hold the answers at the end of the road
Written by Wayne Kirkpatrick and Amy Grant
*        *        *        *        *        *        *        *