Twelve Random Things
1.  For the last several days Spring has really made her presence known, with snow dripping off the roofs, patches of brown grass showing in the yard, temperatures in the balmy 40s, and more daylight. And in some places nearby, crocuses bravely pushing through.
2.  We saw Rango recently and thought it was very long, brilliantly animated, and extremely scary.
3.  Four year-old Lil' Gleegirl (also known as The Mooster) spent the night at Grandpa and Grandma's last night and was very brave when getting her hair washed, rinsed and combed out.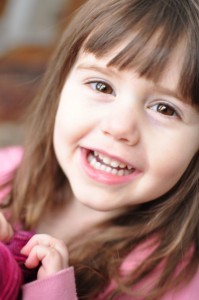 4.  Last night we had our final beginning knitting class. Sharon helped me finish a scarf, helped Ginny and Su finish their cowls, Gail began a scarf for her daughter, Lana began a blanket for her first grandson, and Mackenzie and Sara made progress on their cowls.
5.  I, who can never have too many books within my reach, have not read a book since the beginning of Lent. It's not as hard as I thought, but I'm still very aware of how quickly things other than prayer rush in to fill the void.
6.  Tonight I have SAGs. Being with Pat, Gail and Lorna is always a shot in the arm, a dose of hope, a haven of compassion, a circle of understanding and encouragement…a true gift from God.

7.  I have SAGs tonight unless the predicted blizzard hits early and it won't be safe to drive. Then we'll have to set another date for our SAGs meeting. The forecast is for 50 mph winds and very heavy snow, possibly like a record-breaking blizzard we had a couple of years ago, where the houses looked like this.
8.  We bought a new CD to play when the grands visit, and Michael and I like it as much as they do. Check it out here, and take a few seconds to listen to some of the samples. The kids love Brent Holmes's singing and they giggle at the clever animal songs. Listen to samples 2, 4 and 5 if you want to hear Bernie the bear actually singing. It's exactly how I imagined bears would sound like when they sing. 🙂
9.  Carolyn warmed my heart and made me grin when she told me about their four kids putting on a circus for them the other day. Clara did magic tricks, Elijah was a clown, Vivie twirled a ring on her arm while humming a circus-like tune, and I can't remember what Audrey did. Just was herself, I suppose.
10. Sara came into our room right after we went to bed last night and gave me a 10-minute hand massage. A little bit of heaven.
11.  I found a new recipe today that I know I will make – it sounds fabulous.
12.  I am going to write a blog post soon called "What to do when you keep waking up sad."  There really are some helpful things to try…I'm getting pretty good at them and thought I'd share.
What are your twelve random things today? Or four random things? Or one random thing?