Long ago and far away…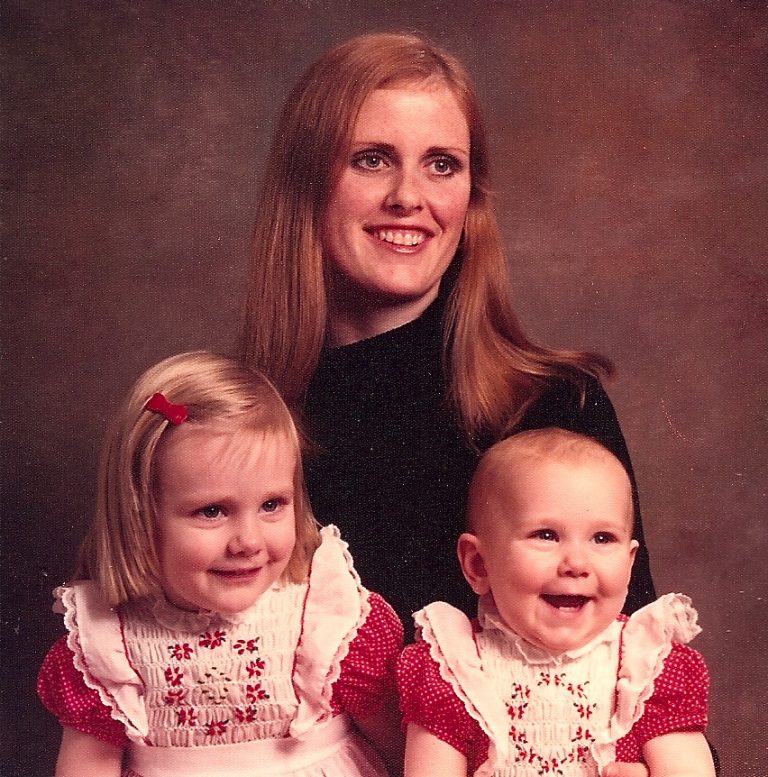 Long ago and far away there was a young mother with two little girls.
The mother was 22 years old and the little girls were 2 1/2 years and 11 months. They were celebrating their first Christmas as a family without the daddy present. It was an uncertain, heartbreaking time in their lives.
The older little girl would wake up every morning and ask her mother, "Where's Daddy?"  The younger little girl didn't know how to say "Where's Daddy?" yet, but she spent a lot of time needing to be held and reassured.
A job had to be found. Childcare decided upon. A safe home needed to be located and rented.
And hearts needed to heal.
I don't always like how long it takes for hearts to heal. I know they do heal, but the pain of heartbreak is like no other pain, and it takes a special Healer to do the job right. And that Healer's name is not Time, just in case you were wondering (see Isaiah 61:1-3).
I learned this song…
Smile though your heart is aching
Smile even though it's breaking
When there are clouds in the sky, you'll get by
If you smile through your fear and sorrow
Smile and maybe tomorrow
You'll see the sun come shining through for you
Light up your face with gladness
Hide every trace of sadness
Although a tear may be ever so near
That's the time you must keep on trying
Smile, what's the use of crying?
You'll find that life is still worthwhile
If you just smile
(written by Turner/Parsons/Chaplin)
And I did smile. When I smiled, my two little daughters smiled back at me. With them, I saw the sun come shining through. They were the lights of my life.
And one foot in front of the other eventually became a mile, then a year passed, then a new morning dawned that didn't begin with a heavy despair in the young mother's heart.
I'm not saying that smiling heals a broken heart. It doesn't. But it helps a little, tiny bit.
I found this photo today of the three of us smiling…and I smiled.