Toiling Under the Toile
I don't know why, but I love toile (pronounced twall) things. Michael and I had black and white toile wallpaper in the first home we owned together. Then when we moved to a bigger house 25 years later I mourned the loss of the toile, and had the same wallpaper hung in our new bedroom. I know. People either love toile or they hate it, and when our house was for sale last year, I learned from potential buyers' comments that most did not care for it.
Now we are in a different house that is more modern than our other two homes, and I didn't think I'd ever have toile anywhere again.
But I succumbed to the pressure of the persistant, whispering Toile Elves, and very soon we will have a bit of toile in our home again. I decided not to go with black and white again.
Here's what's going up on the walls of my little office, in just a few days.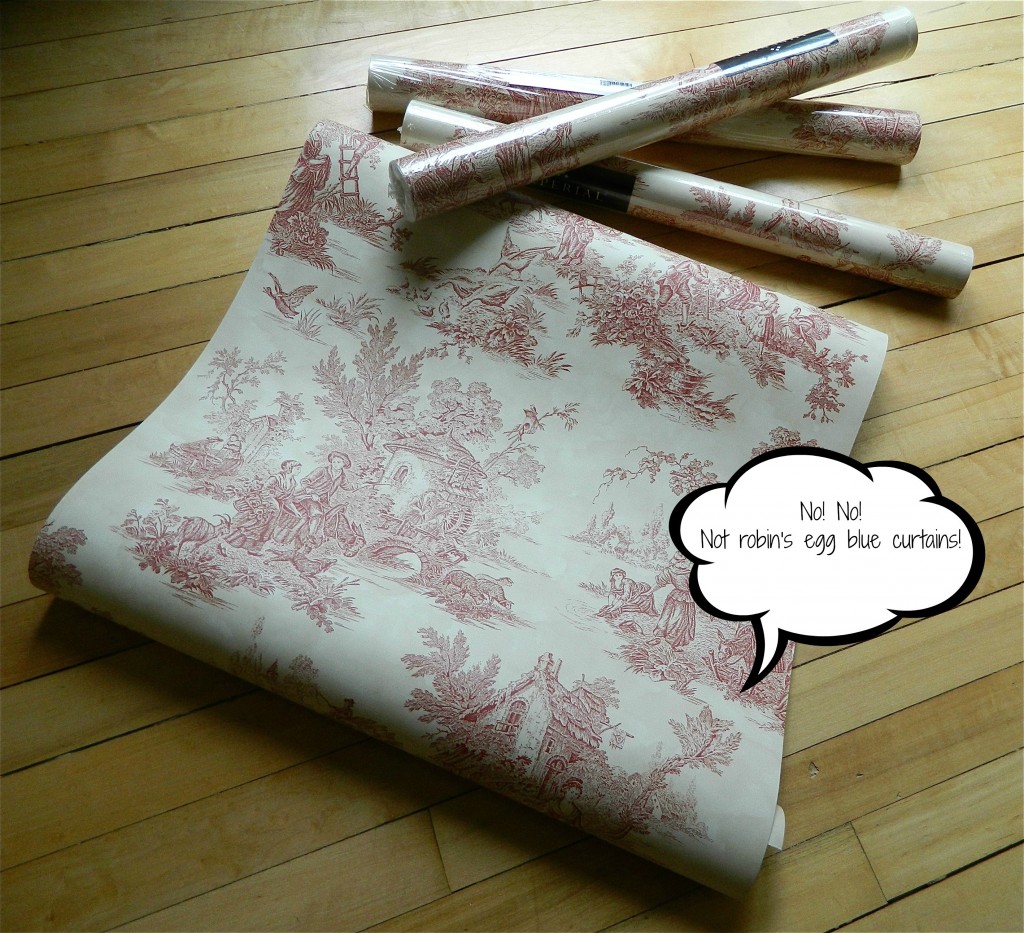 I spend a fair amount of time in my office — have I mentioned that there's a lot of paperwork with foster care? I think I have. So I'll be toiling under the toile.
And I'm shocked at myself that I'm considering some curtains that don't really match with the wallpaper. We have a large double sliding glass door in the room and some curtains would provide some privacy.
Pretend right now that you like toile wallpaper. What color curtain panels would you choose to complement this dark red and cream toile wallpaper you see above?
I was thinking cream, I was thinking taupe, I was thinking cardinal red velvet panels, I was thinking brown.
Then all of a sudden I was thinking something completely outside my regularly matchy-matchy box.
Very light aqua, also known sometimes as robin's egg blue.
No! That wouldn't go at all!
I'm going to try it anyway.