These Birks are made for walkin'
In 1979, when I returned to the States after living in Germany for almost two years, I bought my first pair of German-made Birkenstocks. And I loved them. They were dark blue sandals with two thick suede straps. I couldn't believe how they made my feet and legs feel, the comfort and ease they brought to walking and standing for long periods of time.
Six years later my sandals were finally worn out and I bought another pair. Navy blue again, but this time with three thinner, more feminine straps. The style is called "Florida."
Every 5 1/2 – 6 years I've purchased a new pair of Birkies, and this week my sixth pair in 32 years arrived. Birkenstocks are expensive, but I don't know many other brands of shoes that last for six years of daily wear.
Here's what my current old pair looks like:
And here's the new pair — both are Floridas, but alas, they no longer make the leather navy blue Birks I like in that style. So I reluctantly decided to get black.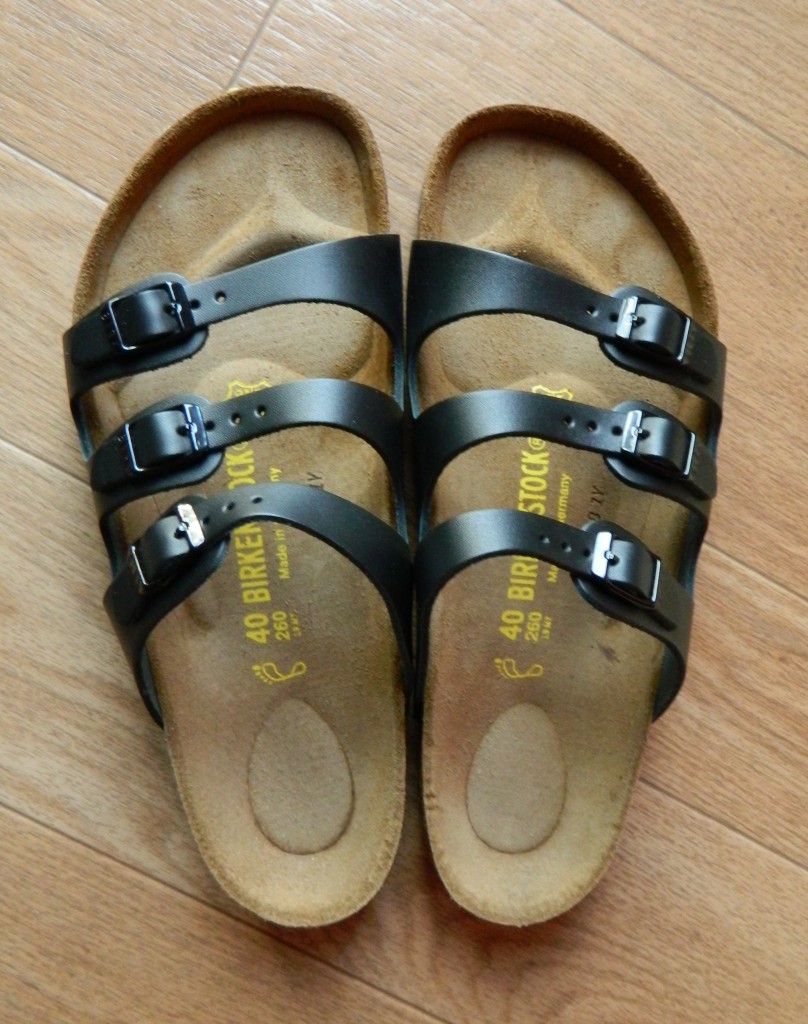 So now the old pair will be the gardening pair, for all the gardening I never do. The new pair will support my bare feet in spring and summer, and my SmartWool stockinged feet in fall and winter.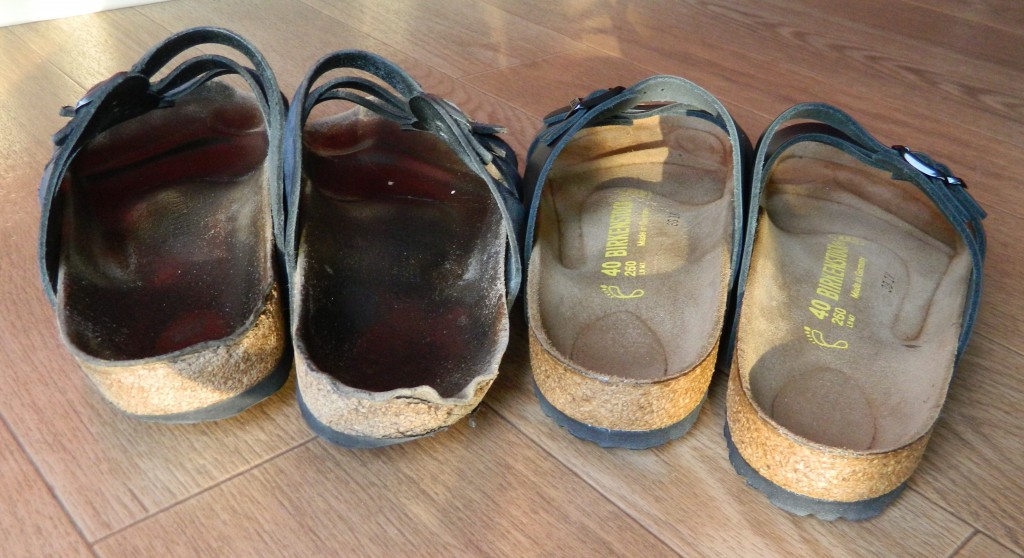 When the snow gets deep then I'll have to set my Birkies aside for a few months, and it's always a sad day to do that. Today it's 28 degrees out (minus 2 Celsius) and with socks, my trusty Birkenstocks are warm enough.
Have you ever had a pair of Birkenstocks? If so, what did you think?