A flash of black
Sitting here in my office a couple days ago, I saw a flash of black moving in the front yard. I grabbed my camera and here's what it was…
…a black squirrel, hurriedly digging around in the leaves on the ground. I promptly named him Schwarz the Squirrel. Schwarz is the German word for black.
I've always heard that squirrels store nuts for the approaching winter, but I don't know where Schwarz would be getting his little squirrel hands on any nuts in our yard. We have no nut trees here.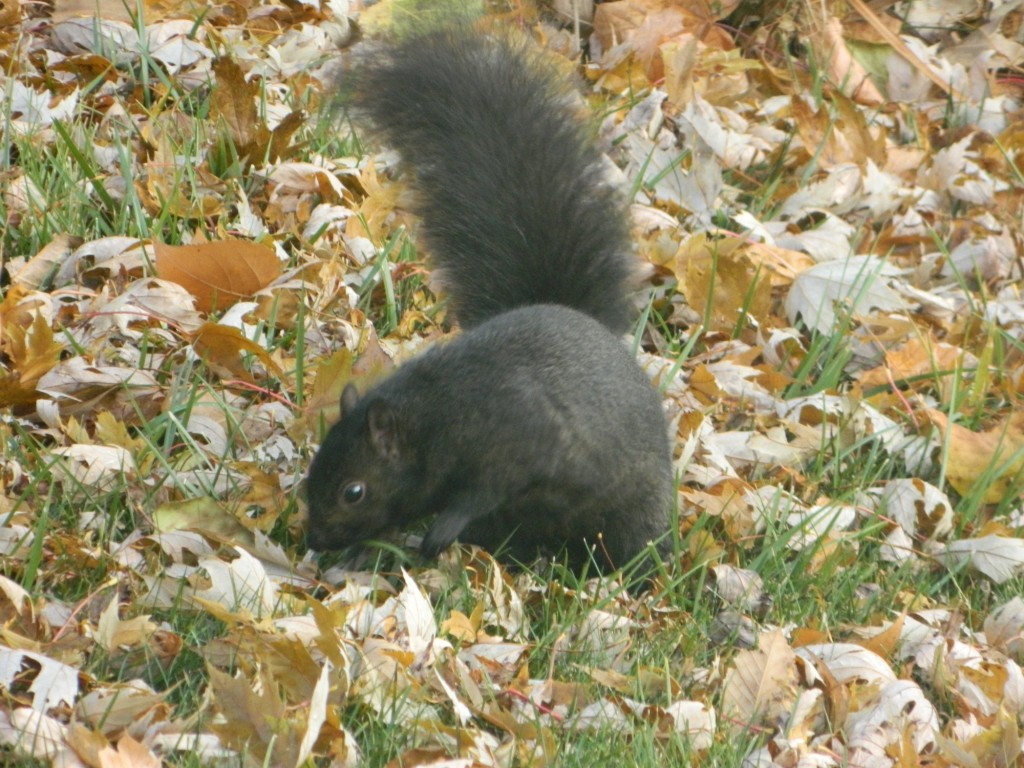 Oh.
Now I get it.
Schwarz's GPS isn't working! He's looking in the wrong place for nuts. I need to go call to Schwarz and tell him if he's looking for nuts, he needs to come a little closer to the house.