When praising God doesn't come easy
Have you ever had a cyclamen plant? I love them. This one with white flowers sits on our kitchen table. Look at the delicate "Christmas tree" pattern in the leaves.
See how the buds are tightly twisted in spirals before they burst out in full bloom? (You can click to enlarge these photos if you like.)
Cyclamen blooms have always reminded me of praising God in difficult circumstances, what the Bible calls the sacrifice of praise. (see Hebrews 13:15)
To me, they look like beautiful old women who are bent over and cannot stand tall. You might say that cyclamens have a congenital defect that prevents them from ever standing upright.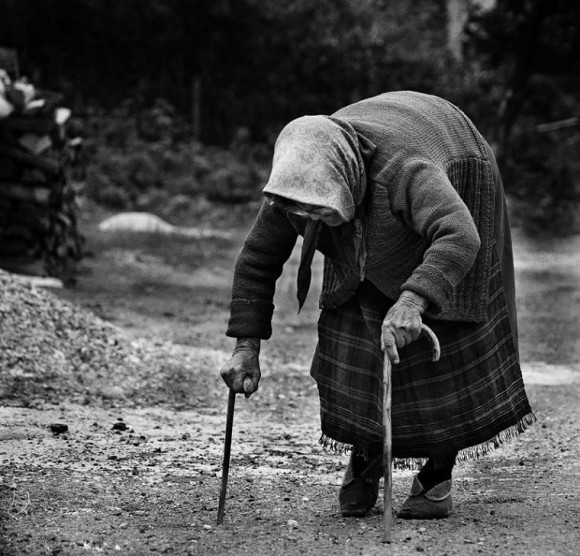 Their flower faces must always bend down toward the ground. Cyclamens can't be like other flowers, the kinds whose faces turn upward seeking the sun's warmth and light.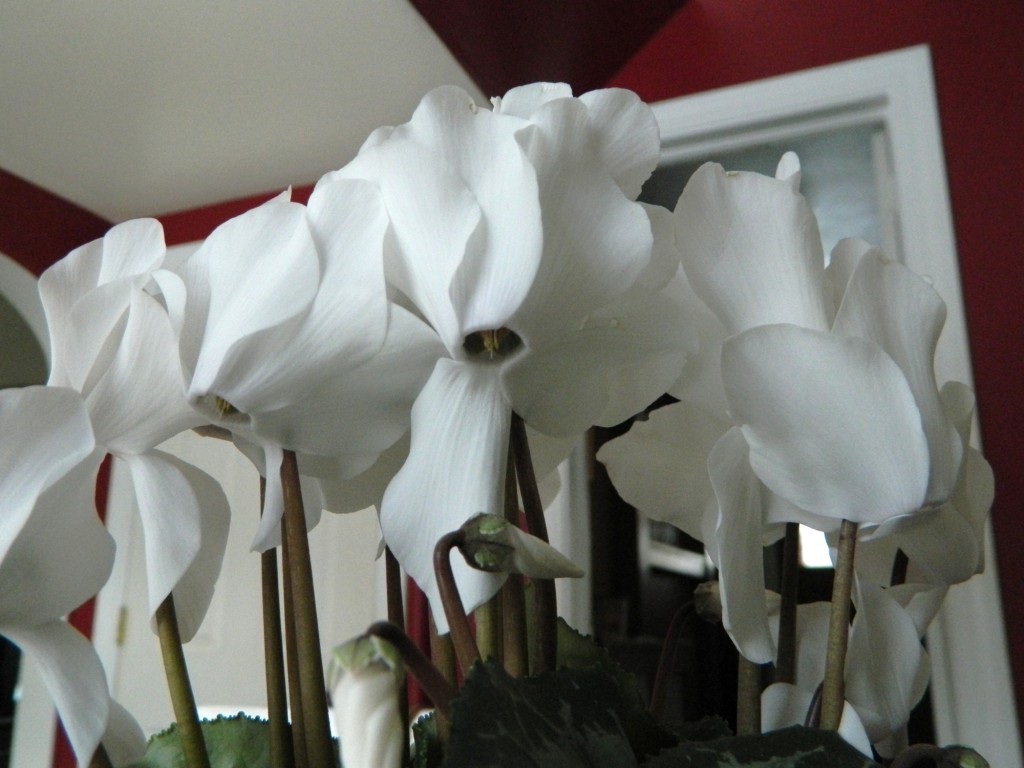 But even though the cyclamen faces must be forever bent down, their upswept petals reach back and up toward the heavens, in their own silent and magnificent praise.
Because your love is better than life,
my lips will glorify you.
I will praise you as long as I live,
and in your name I will lift up my hands. 
Psalm 63:3-4
Do you have any difficult circumstances in your life right now, the kind that seem to turn your face to the ground in sorrow or great concern? Everyone has something or someone that needs the touch of God.
Today I'm thinking of these exquisite cyclamens, who seem to offer up the sacrifice of praise to their Maker. I want to be like them.
Crunchy knees….that still walk.
Cold, gray weather….that makes the furnace a lavish gift.
Confused husband….who knows, hugs, and loves me still.
Crazy, bothersome Schnauzers….who teach us vigilance and devotion.
Comfort of the Holy Spirit….when the future looks uncertain.
Can you offer God the sacrifice of praise today? Would you be willing to share it with me?