A Polka-dot Peek
It seems like all I do lately is post fluffy stuff. Maybe now that we've downsized in house and business, my brain has received the signal that it's finally okay to rest. I have a few things I'd like to post soon, but for today I'll give you a peek of my new office.
I'm not sure what this room was originally. I wondered if the round mirrors and the polka-dots on the wall were to decorate a nursery. It's a small room, just right for my office. I had to do away with a piece of my desk in order to fit everything in here, but that's okay. I have a temporary folding table up to help me with the licensing paperwork I've been working on for a while now.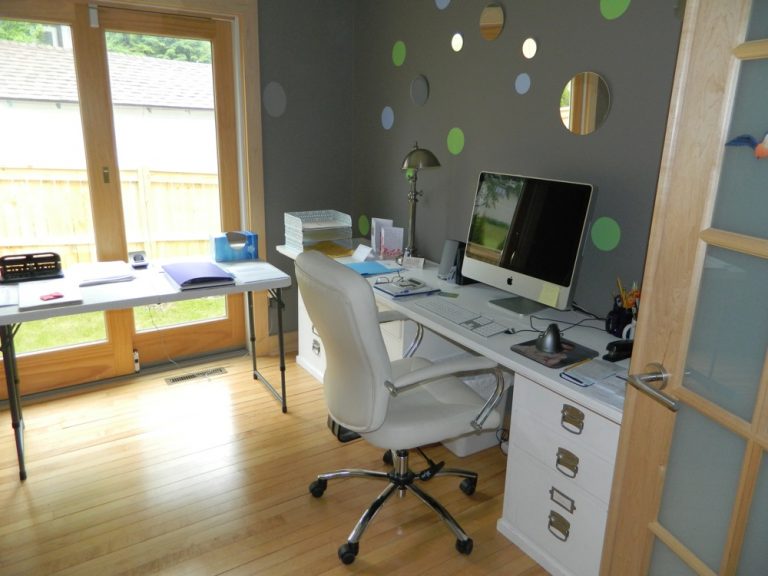 In this new house there's very little we're going to change. I'm just not in the mood for much redecorating, and that feels perfectly fine.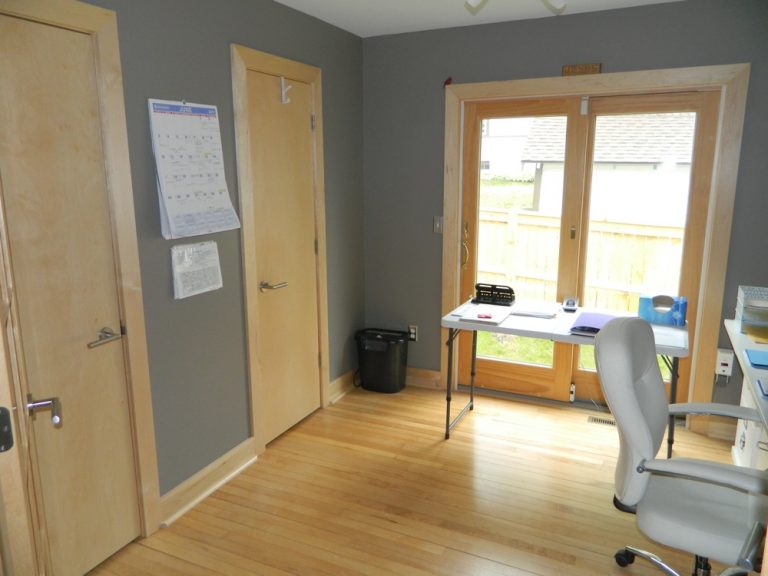 I do think, however, that I will change the office someday soon. I am missing the black and white toile from our old bedroom, and think this little office would be the perfect place for some toile wallpaper, only in a different color.
I love blue and white toile, but there's a lot of blue in this house. The previous owner loved the color (as do I) — I don't think I'll add more. I love red. I wonder what a small red toile office would look like?
Like this, perhaps?
I think I like that.
I'll post a few more photos soon of other rooms in the house.
I'm currently reading Wendell Berry's Hannah Coulter and it's beautiful. I read his Jayber Crow last year and it was an utterly unique and transporting book.
I'd love to hear what you're up to today, or what book you're reading….