Our Oasis
I've got many things I'm turning around in my mind these days, things I'd like to write about, but there are other items on the to-do list that come first. Our foster care re-licensing is coming up next week and I need to finish preparing for that. My dear friend Su came over to help me with that this morning since she's a foster care provider too; she looked lovingly at me and told me I looked shot, and I believed her and gratefully received her assistance.
We are 95% unpacked, which means there are only two or three more small boxes to unpack and then we'll be completely finished. We've been in our new home for a week now and we love it. I thought I'd post a couple of (not the greatest quality) photos of Michael's and my bedroom, which feels like an amazing oasis to us already.
A couple of days ago I was poking along at my Fifty-four Year-Old Woman Pace, trying to put things away in the best places in our bedroom and closet, when Sara came to the rescue. She worked fast and efficiently and by mid-afternoon our room was done. (You can click to enlarge these if you like.)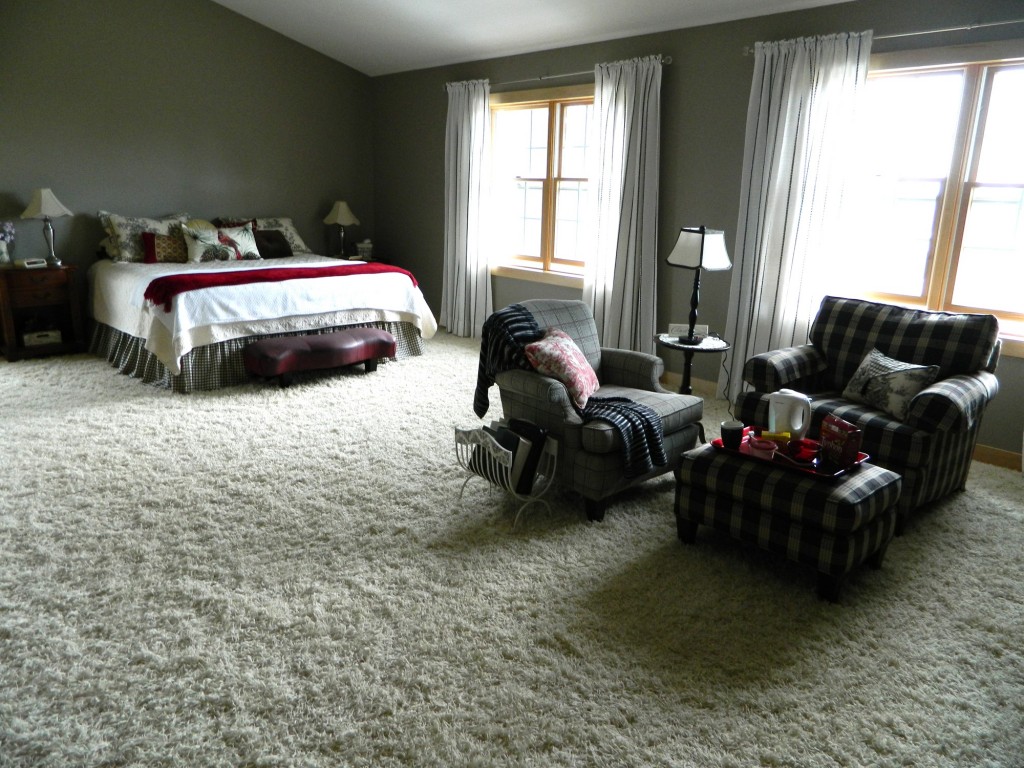 As with our old bedroom, we have a sitting area where we can have our morning devotions together, read, and take an occasional tea break. We have a view of Lake Superior from these windows, which I never get tired of.
The room is quiet and restful (and yes, embarrassingly huge), and Michael and I have our first king-sized bed in our 31-year marriage. I didn't think it would make that big of a difference in our sleep, but it has. And Edith and Mildred seem to appreciate the extra room too. 🙂
I will post more photos when I get a chance, and I thank you again for making time in your day to stop by.
(Note, added over a year later: we changed our bedroom around and it now looks like this…)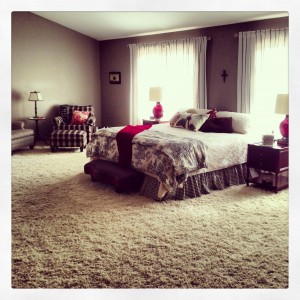 Have a very blessed and peaceful weekend,