The Earth Laughs in Flowers
There's a large deck that runs across the front of our new house. The sun rises over one end of the deck, and by noon it blazes on the center portion of the deck. By three o'clock the sunlight is at the other end, near the front door, and by this time there are shadows that make it lovely to sit outside and enjoy the views of Lake Superior, and watch the ore boat traffic. There are plenty of sailboats and fishing boats on the lake too, but the huge thousand footers are the ones that grab our attention the most.
The first weekend in our house, we bought flowers for the three flower boxes on the deck railing. Sara chose varieties that do well with full sun exposure, and they're all settling in and growing, and making me feel happy about their beautiful little lives.
The red ones are called Lantana, and they attract hummingbirds, and lots of bees so far.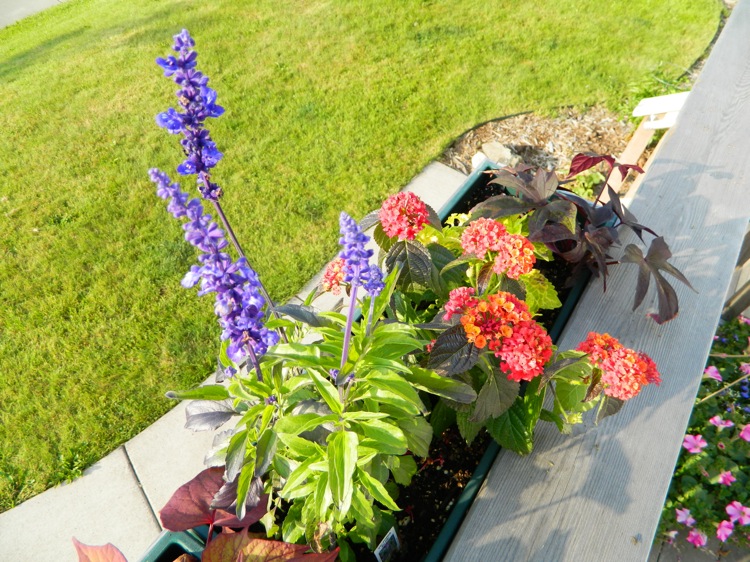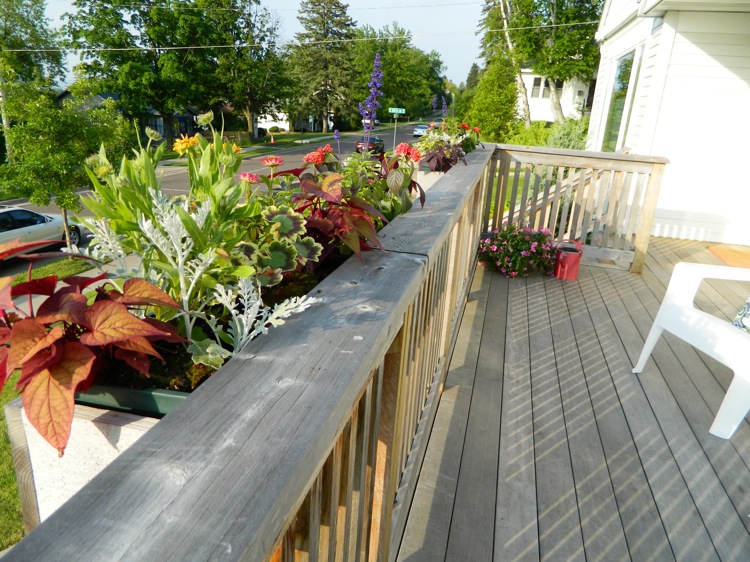 "The earth laughs in flowers," said Ralph Waldo Emerson.
I love that quote, and definitely agree. It seems so heartening to bring that laughter just a little bit closer to the house.