What color should we paint our fireplace?
As I've mentioned before, we don't plan on changing very much about our new house. Been there, done that.
We're old, and not in the mood.
The two things I think we will change are the office walls (I'm still thinking about red and white toile wallpaper!) and the lime green fireplace.
There's a neat little fireplace in our dining area, which is in between the living room and the kitchen. This fall, we'll have a gas insert installed in the fireplace (we're not in the mood to haul wood either) and I know how much we'll appreciate a cheery fire during snowy winter mornings, or having a comforting little blaze at dinner time.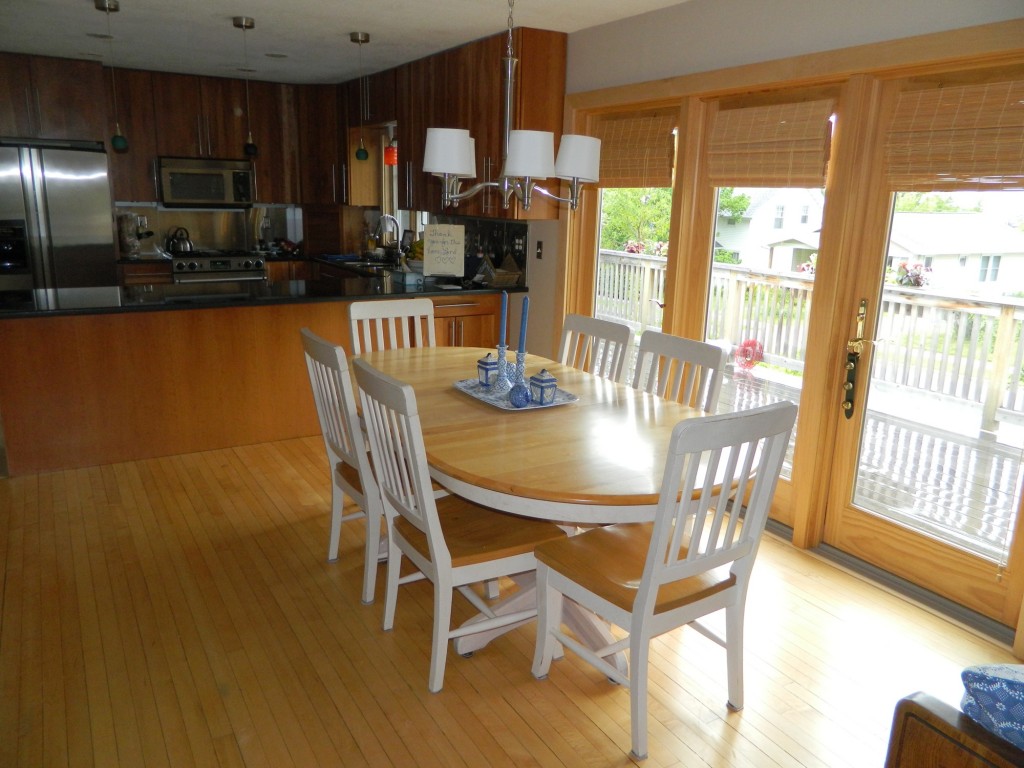 We also plan to change out the light fixtures in the kitchen.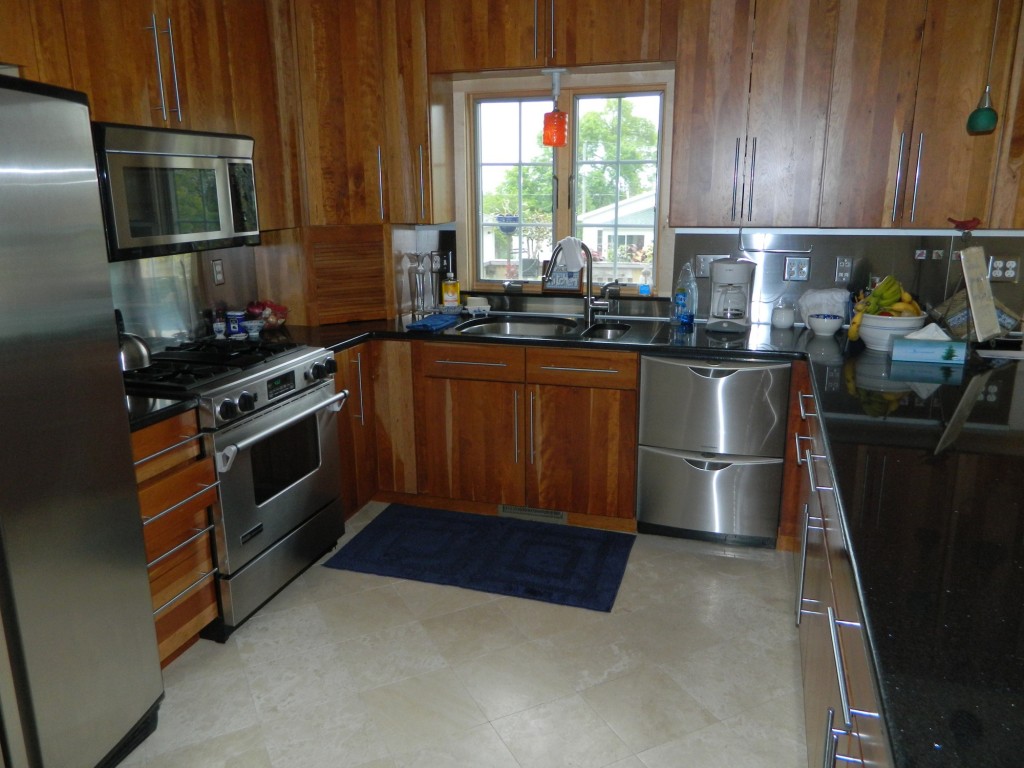 Good morning Michael!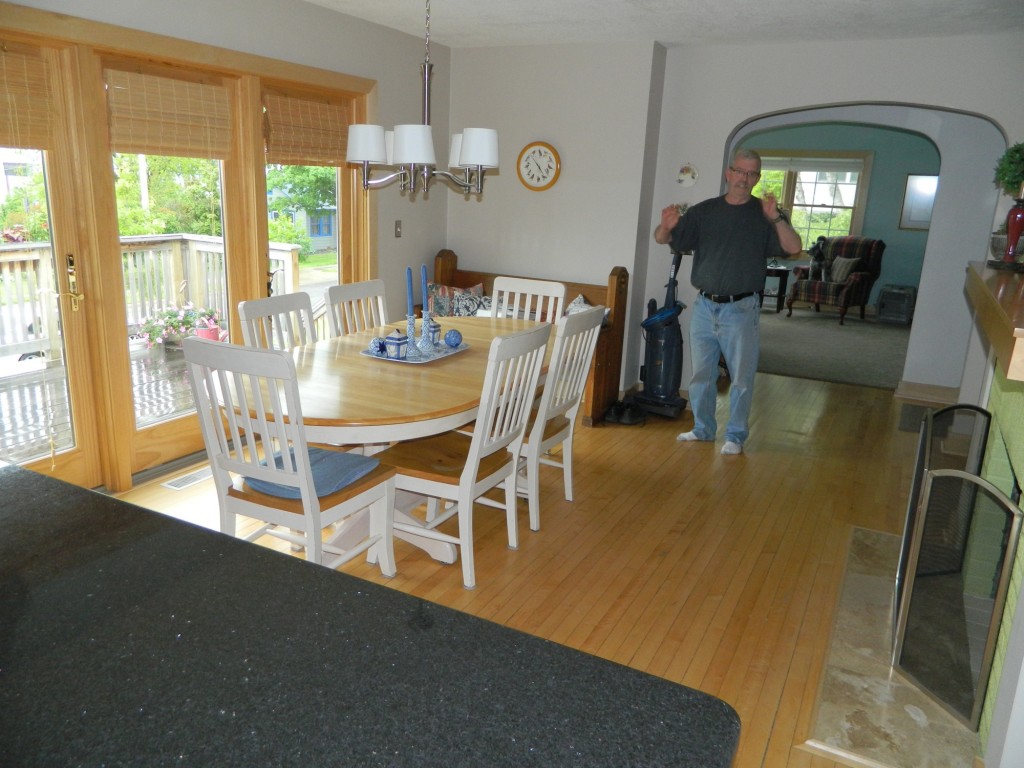 I'm not sure what color to paint the brick of the fireplace. The things we have for our kitchen are Delft colored — lots of dark blue and white. Our new kitchen is on the modern side, with cherry cabinets and sleek pulls. I'm not sure the two styles can actually meld, but that's okay.
I'd like to have your opinion on what to paint the bricks of the fireplace. A friend suggested metallic copper, another friend suggested caramelly light brown. Someone else thinks a neutral taupe would do, and another person suggested darkish periwinkle blue to help us use all our blue stuff in the space.
What do you think? I'd love to know…