Yesterday
Our house is starting to look more and more like this.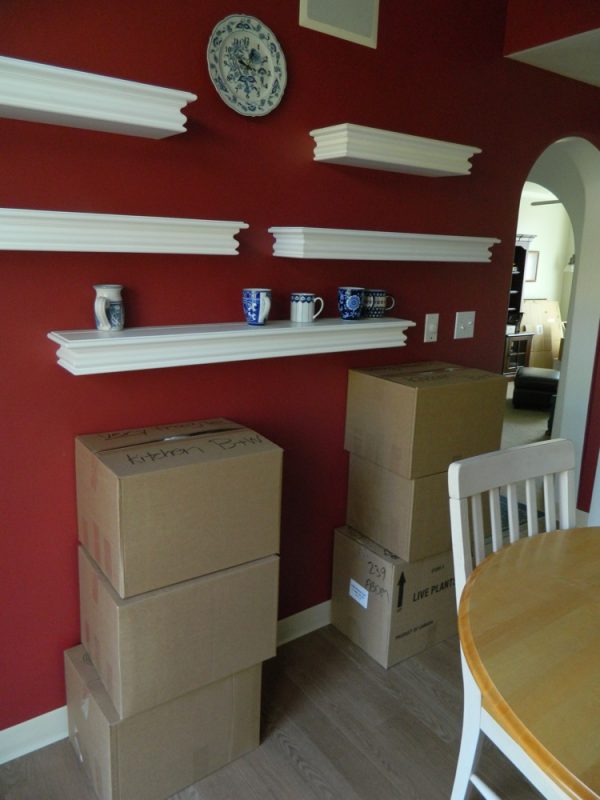 So we decided to do something we've never done before when moving.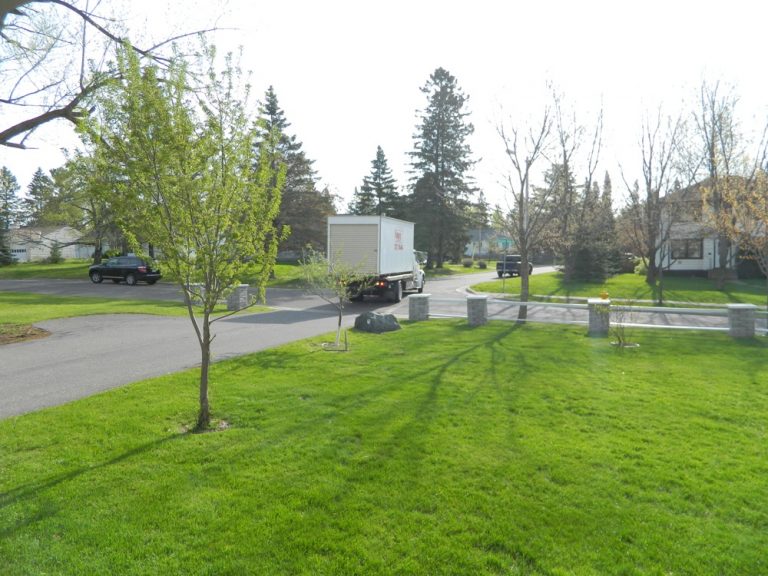 The premise is that we can pack up a little bit every day, and then carry the packed boxes out to a storage container in our driveway.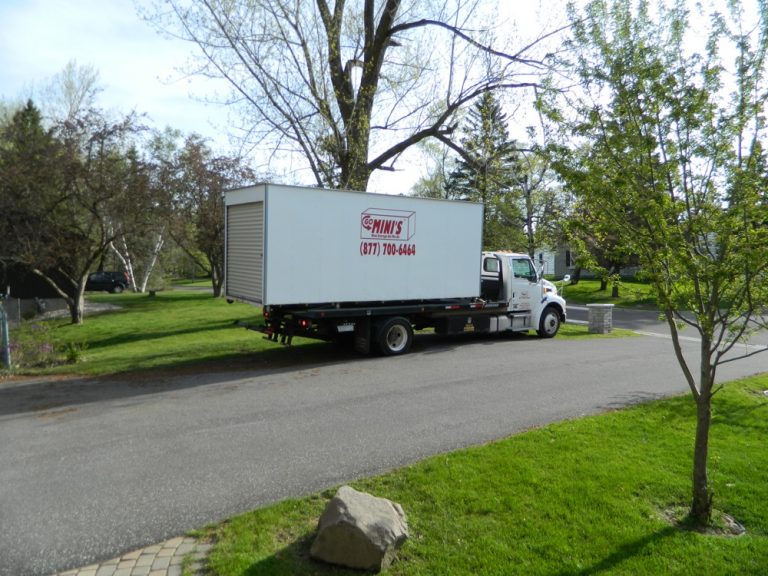 This way we wouldn't have to move all the contents of such a big house (4500 square feet) all at once on moving day, resulting in a possible commitment to an institution of some sort.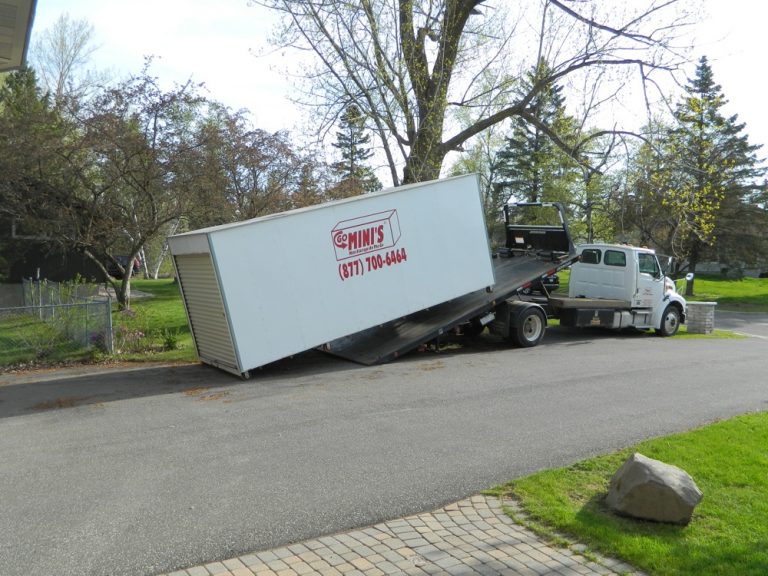 A little bit every day. You know, climbing a mountain begins with one small step and all of that.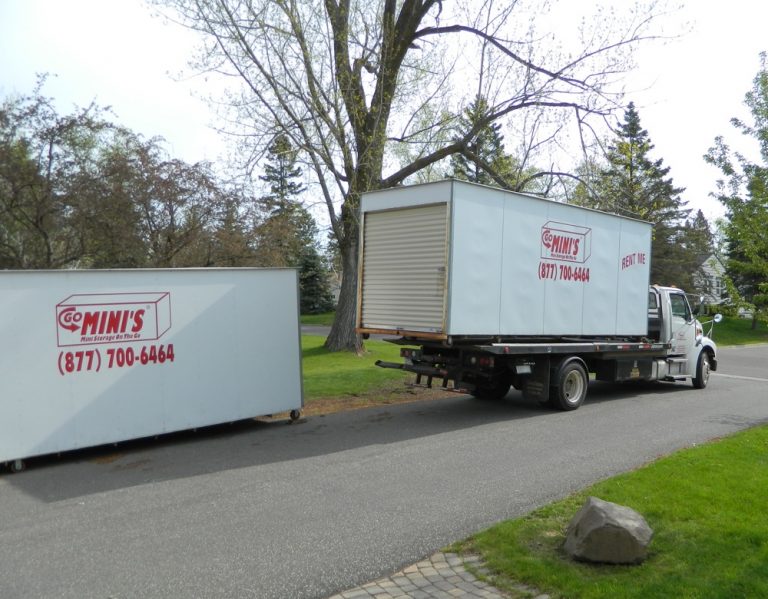 Oh, here the delivery man is again! Two storage pods!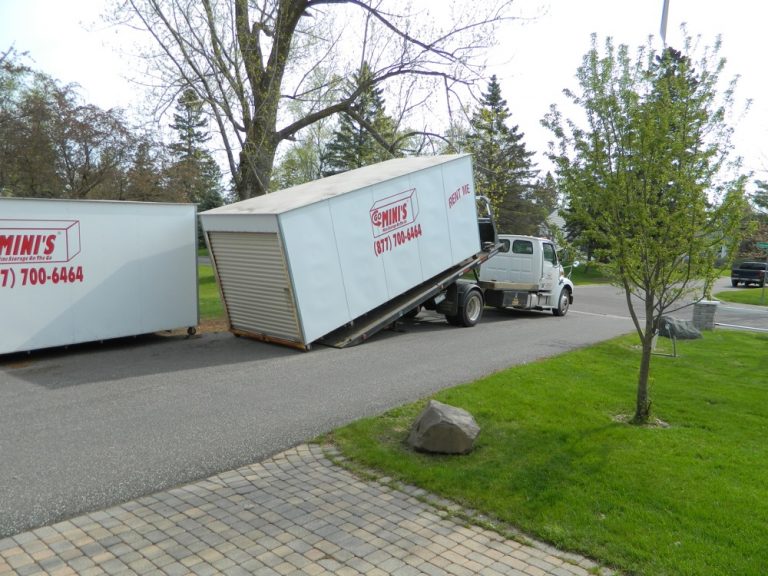 Then the movers will come on May 30th and carry the boxes I couldn't manage, and all of our furniture out to these pods. Then the big truck will come and load them up, and deposit them in the driveway of the new house, where the movers will unload everything.
Hopefully, this will make the whole process a little less stressful.  Hopefully.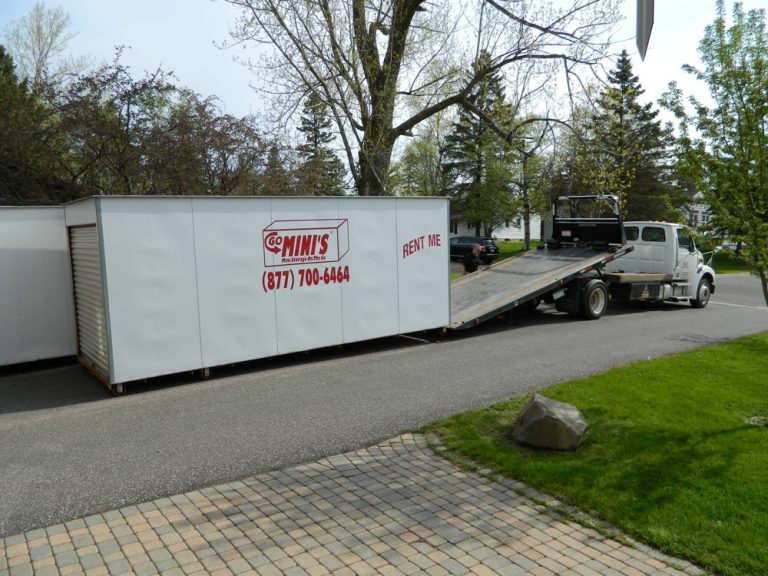 Michael was taking everything in stride. Or in chair.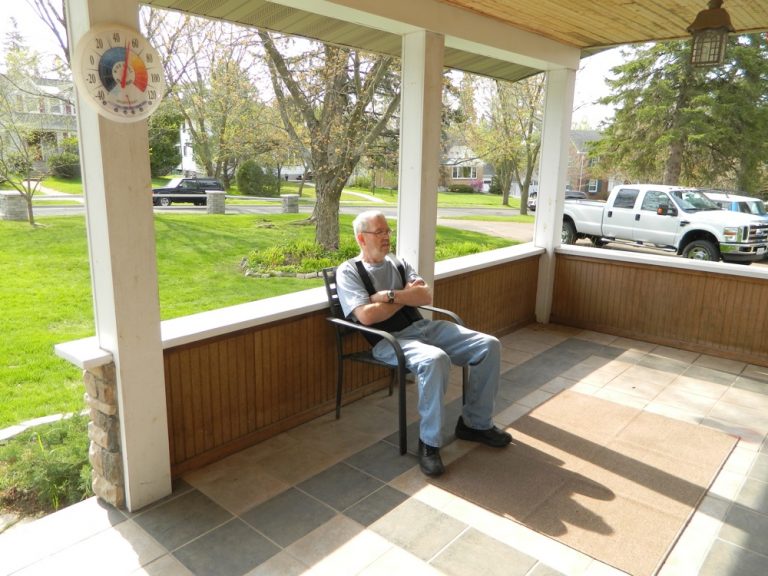 Mildred and Edith never take anything in stride. They barked and whined at the front door and could not figure out what those two huge, dangerous white things were in our driveway.
Then, Michael's friend Steve picked him up to take him fishing on Boulder Lake. It's fishing opener weekend in Minnesota, and the cabin and the boat were waiting. (I had the bed to myself last night, which means the covers actually stayed in place all night long.)
I admired the storage units, changed my clothes, and drove off to a local church where my adorable granddaughter Lil' Gleegirl was going to sing in her pre-school program.
If you need help picking her out, she's the most beautiful little girl there dark haired sweetie in the plaid dress.
She quickly scanned the crowd of parents and grandparents to make sure we were there. Why does a simple smile and a wave make me cry? Can anyone explain that to me?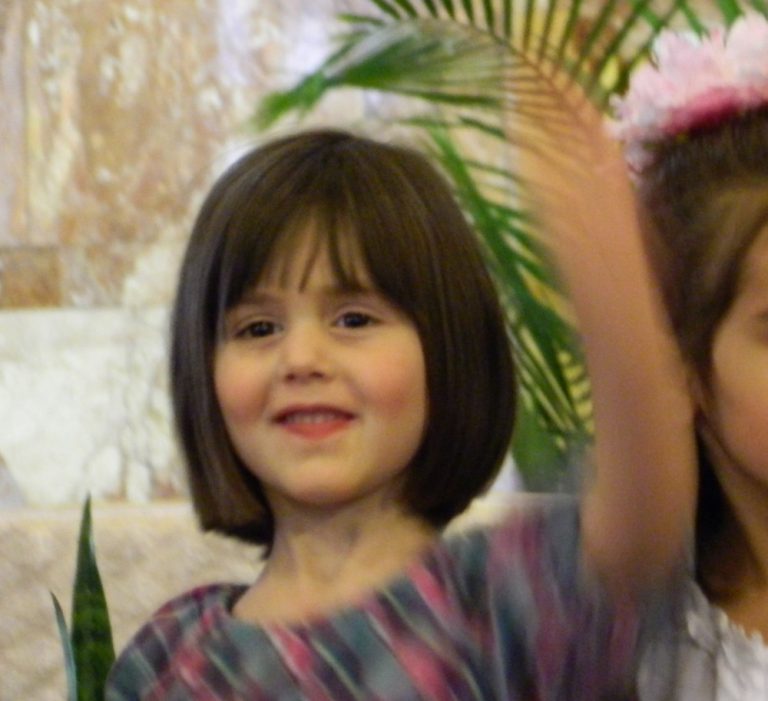 After the singing, which was fantastic, we went back to her school, which is Preschool-5th grade and will be where she and her sister and brother will attend next year.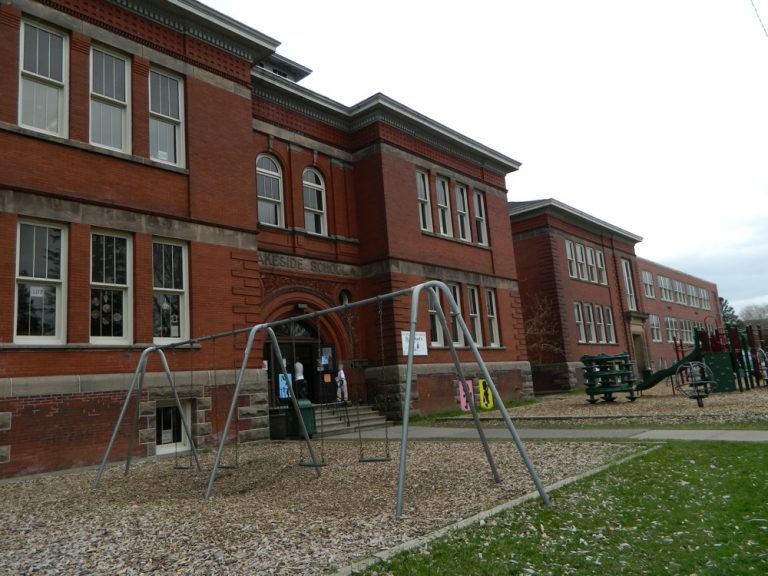 Lil' Gleegirl was anxious to show me her own cubby, her favorite play area with big blocks and puzzles, and below, how she can take out a rug and then roll it back up after she has worked a puzzle or two.
There were snacks for everyone. Lil' Gleegirl's teacher told me she was one of the most cheerful and enthusiastic children she'd ever known. I told her I completely agreed, and that she was definitely the most cheerful and enthusiastic member of our entire family.
Then, because it was Grandparents' Day, the children got to go home with their grandparents. Lil' Gleegirl wanted to take a tubby, have a sliced apple, and watch part of Lady and the Tramp. I worked on applying new badges to Mr. McBoy's new Boy Scout uniform, and soon I had to take her home in time for her brother's big to-do for scouts.
When I dropped her off, her daddy reminded me that a mother robin is nesting on a downspout next to the house by their front living room window, so I got out to see. Little baby robins have hatched and the mother is busy feeding them, and scolding anyone who comes too close. The three children have named the robin Avery.
But before Lil' Gleegirl got out of the car, I told her how much I loved seeing her sing, visiting her preschool classroom, and how fun it was to just be with her at any time. She casually answered, "Yes Grandma. I think it's really fun to come and stay at your house for fifteen days."