When you thought you heard from God, but probably didn't
"I'm so concerned about your dad, Julie. He's just not himself. He's losing some strength and his appetite is gone. He looks like he's wasting away," my step-mom Dorothy told me on the phone in late 2007. "If we could just get some tests done on him and find out what's wrong, then maybe he could be treated and get well again."
Unfortunately, my father's HMO in California wasn't as anxious as Dorothy was for him to have those tests. And, shockingly, neither was his doctor. "Doc," the physician said in a slightly patronizing voice, "you're 87 years old." And in that simple statement of fact, by the intonations he used and the almost imperceptibly condescending yet sort of compassionate look he had on his face, this young doctor was telling my father that because of his age, expensive medical tests would not be ordered. Because of his age, they would not be getting to the bottom of his illness in order to try to treat it. Even, it turned out, if there was begging involved. And pleading. No. Apparently in this HMO, there were some physicians (who all must have taken the Hippocratic oath, promising: "I will prescribe regimens for the good of my patients according to my ability and my judgment and never do harm to anyone") who believed that octogenarians did not deserve the health care that younger people did.
To say that this was a great frustration and a deep heartache for my step-mom Dorothy is an understatement. What eventually led to my father being properly diagnosed was a visit to the local hospital's Emergency Room. There, they gave him the CT scan his doctor had refused to order. It was there that the mass on his kidney was seen. Suddenly all his symptoms fit together — the painful backaches that Dorothy had tried to relieve by hours of massage, the lack of appetite and the literal wasting of his tall and vigorous body, the bloody urine and the debilitating exhaustion….these were caused by kidney cancer. But even if there had once been a chance of surgery and treatment, it was too late now. My father was dying.
I called Northwest Airlines and scheduled a flight from Minnesota to Los Angeles for the next day. I arranged for a rental car at LAX so I could drive the four hours north to San Luis Obispo, where Dad and Dorothy lived. After I spoke to Dorothy to tell her when I'd be arriving the next day, she put my dad on the phone. His normally booming and confident voice had been reduced to a hoarse whisper. He could only manage a few words at a time. When I told him I would see him soon, he rasped, "Love you love you love you…."
In the midst of trying to get everything ready in our home for my absence, I prayed. I knew my time with my father would be short, and I asked God to speak to my heart about what I was to say to him. Of course I knew I wanted to express my love to him, my gratitude for many things he had ensured in my life. That was a given. But as I pictured myself sitting at his bedside with him possibly suffering and being in and out of consciousness, I wondered what I should do. As I packed my suitcase, I prayed. As I organized all the medications that our Foster residents would be requiring in my absence, I prayed. As I made a list of appointments and things that needed attending to while I was gone, I asked God to make it clear what He wanted me to say to my dad.
Some of you reading might wonder why I was concerned about this at all. Maybe some of you have already been through this and you just sat at your parent's bedside and did whatever came naturally, with no forethought given. But I had the sense that I needed to do some specific thing when I saw my dad. And that night, with everything ready, I thought I heard this: "Sing to him."
Er….uh….sing to him? That couldn't be right. I am not a singer, and I had never sung to anyone before, except maybe my children and grandchildren. But why in the world would God want me to sing to my dying father? And if I was hearing correctly, what was I supposed to sing to him? The more I thought about it and prayed, the seemingly clearer it became. I took an old hymnbook down off a bookshelf and paged through. My dad loved the song "Precious Memories." He cried every time he heard it because it reminded him of his preacher father and their family. My dad also loved "The Old Rugged Cross." Well, okay, I thought, as God helps me, I will sit with my dad and tell him I love him, hold his big hand if it doesn't hurt him too much, pray for him, and sing some hymns. I unzipped the outer pocket of my suitcase and slid the hymnal in.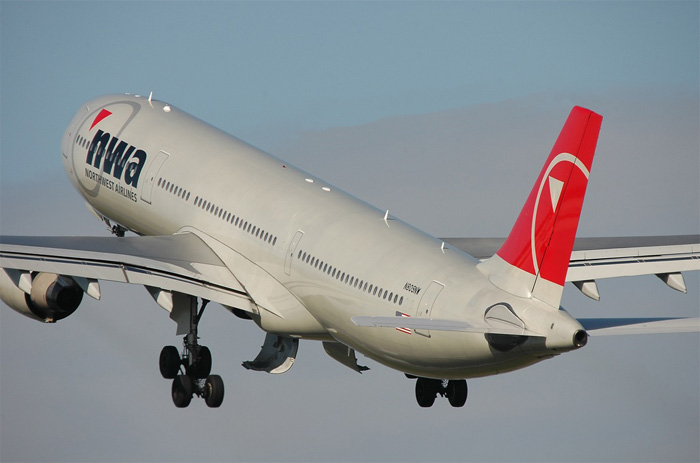 All during the flight from Minneapolis to Los Angeles I sat very still, overcome with my thoughts. I prayed for my dad, for Dorothy, for my own family of origin. Our family story was not one of the happiest ever written. There was (and is) a lot of dysfunction, pride and anger, and those traits rarely lead to a warm and cohesive family unit. I also wondered how my brothers would take the news of my father's illness and imminent death. Soon the flight landed in smoggy and very familiar Southern California, and I grabbed my bag from the overhead bin and headed for the bus that would take me to the rental car agency. After standing in line there for almost a half hour, I finally stowed my bag in the trunk, strapped myself into the rented Nissan, and plugged in my cell phone. I was so anxious to get on the road, get out of LA traffic, and head north to see my father. I wanted to see that contagious smile of his one last time, even if a feeble one.
Before I even put the car in drive, my phone rang and it was my oldest daughter Sharon.
"Have you spoken to Dorothy yet, Mom?" she asked. My heart sank as I sensed what the next words out of her mouth would be. Sharon broke the news gently.
"Mom, Grandpa died two hours ago."
To read Part 2, click here.

*        *        *        *        *        *        *        *