Wedding Photos – Part 1
I'll be posting some photos in the next couple of weeks, and here are a few to start with.
Lloyd's family and my family: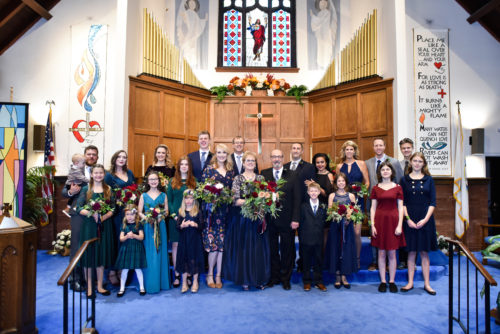 Lloyd and me with his son Paul and his wife Selena, Lloyd's daughter Angela and her husband Craig, and their two children Jordyn and Cody: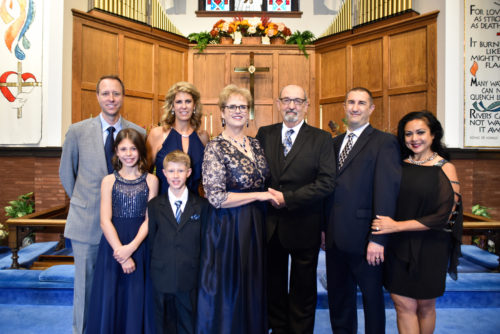 Below: me with my children and grandchildren – my oldest daughter Sharon and her husband Chris and their children Cullen, Eleanor, Margaret and Louisa, Carolyn and her husband Jeremy and their children Clara, Elijah, Vivienne, Audrey, Miriam and Levi, and my youngest daughter Sara. By the way, all the gorgeous flowers were done by my beyond-talented daughter Sara.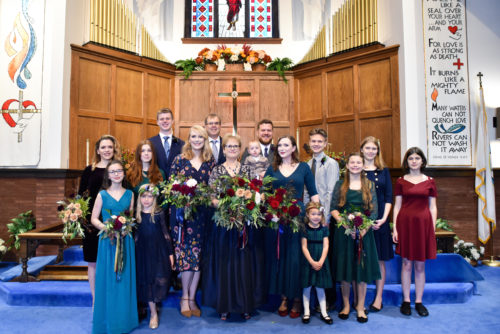 Our wedding bands in front of one of the stained glass windows of my church: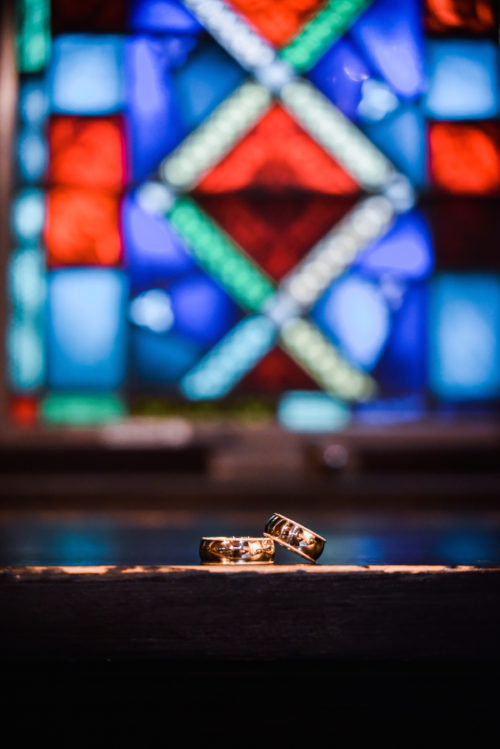 And this one is of me with my three beloveds, Sara, Sharon and Carolyn: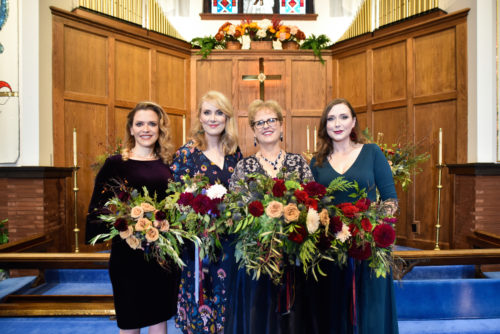 I'll post a short video soon too. We are in the midst of quite a bit here, so this is all for today. God bless your week,