Wedding Photos – Part 2
Our first major snowfall of the season began last night and it's still coming down. The sky is as white as the foot of snow on the ground. We may have a break in the weather for Thanksgiving tomorrow, but another storm is said to be coming, and an additional foot of snow is predicted. Time for soups, Millie's Velcro dog booties, Christmas movies, and very careful driving.
Here are a few more pictures from Lloyd's and my wedding. And at the end I'll post a link so you can see a few seconds of our processional.
My daughter Sara is a super talented florist with her own business, and she did our flowers. This is my stunning bouquet:
Below, from left to right: my daughters Sara, Carolyn and Sharon, me, Lloyd, his son Paul and daughter Angela. My pastor is Rob Franck.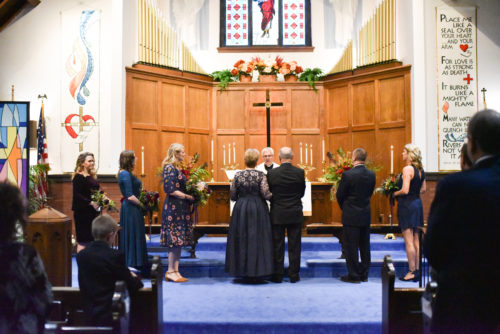 Kneeling, asking for God's help and blessing: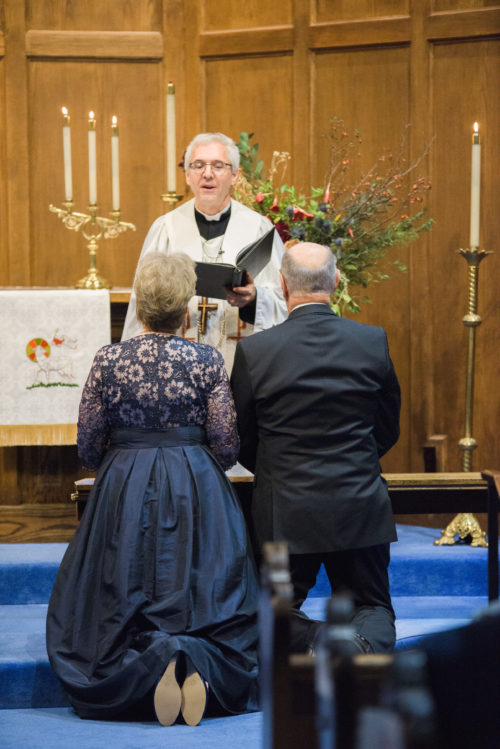 Lloyd and I walked down the aisle together:
And you can click here to see a short video of the last part of our processional. I'll post another video soon, of all the grandchildren and children walking down before us.
I hope your Thanksgiving is blessed!