This is what I looked like when I heard the news
A couple of months ago, at our family's Thanksgiving dinner table, we heard some news.
No one had a camera in hand right then to take pictures of our faces when we all heard the news.
So I used my Mac's Photo Booth feature to take my own picture as I re-enacted what I think I looked like when I heard the news.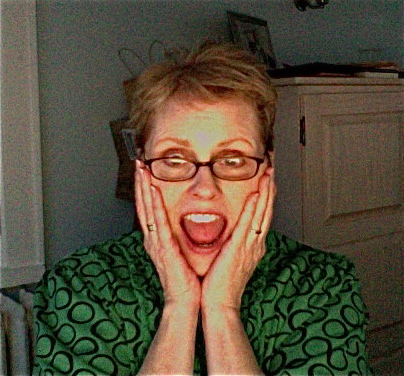 Up until now I haven't been able to freely share the news.
But now I can.
I think I should let my oldest daughter Sharon tell it in her words, though.
If you're interested in knowing what made me look like this when I heard the news, click over here to Sharon's blog.
She tells the news in a much more creative and humorous way than I could ever tell it.
She calls it her "super top-secret surprise announcement."
And then, after you've scrolled through her goofy photos to get to the news, I'd love it if you come back to tell me what you think of the news!