The Storehouses of the Snow Have Opened Again
"Have you entered the storehouses of the snow….?"
Job 38:22a
    *       *       *       *       *       *       *
Here's a song to listen to as you plod through this snowy post. It's the song in my heart right now. 🙂
Last night's snowstorm has moved on after dropping ten inches of the biggest flakes I've seen in a long time. Some of them were the size of potato chips.
This weekend we're supposed to have temperatures in the 60s, so maybe I'll even open some windows to air out this virus hotbed for a few hours.
I took this picture just outside my office sliding glass door this morning, at the back of our house: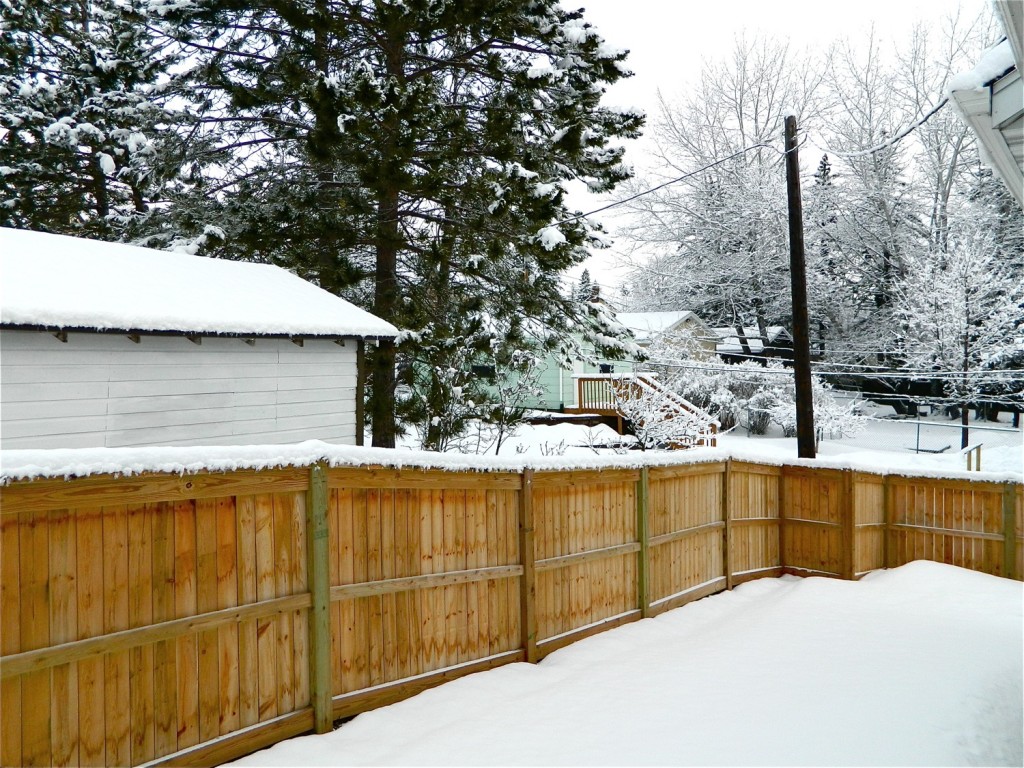 You would never know by looking at this picture that our city broke a record last night. Things do look slightly snowy, but we've had a lot of snowstorms then melts, snowstorms then melts, so it hasn't piled up as high as one might expect. There are some places where the snow is easily two feet deep, but the wind has kept things moved around a bit.
April of 2013 is now the snowiest month ever on record for our city. We got 50.2 inches of snow during this gentle month of spring.
The laundry is piling up, the floors are unswept, and I won't even speak of my paperwork Alps right now. I have a doctor's appointment tomorrow morning and I'm still hoping I'll be vastly improved by then. Antibiotics and I have a very complicated relationship and I prefer not to be in close communication with them if at all possible.
Things I'm thankful for today:
*This weekend's warmer temperatures.
*I'm coughless as I sit and type this.
*I'm planning on hosting a summer Bible study again this year with my favorite women.
*My husband gave me one of his beautiful smiles this morning.
*That God is able to bring good from all situations.
What are you thankful for today?