Sugar Sabbatical
I shared recently how I felt strongly that I needed to stop eating sugar. I said that I wasn't sure I could do it, and I'm still not sure I can. I thought that on day one or day two of not eating any sugar, my expression might look something like this woman's does.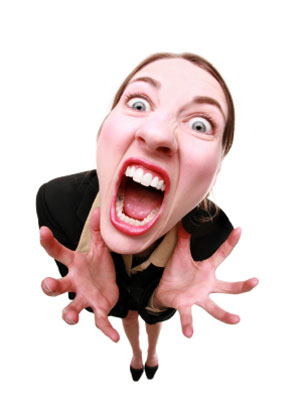 But so far, to my knowledge, I don't look like this.
And I am giving thanks for several days without a substance I didn't think I could live without.
Here are a few things I've noticed so far.
1. I walked up the stairs yesterday without knee pain.
2. I have a bit less of an appetite in general. (Which makes me wonder if sugar is an appetite stimulant.)
3. My shoe size has gone from a size 9.5 to a 7.
Actually, only two of the above statements are true.
I don't know how long I'll be able to stay on my sugar sabbatical, but I don't think about that. I did it yesterday, I can do it today. That's all I need to know. If you prayed for me, thank you.  🙂
We have some very focused, prayerful days ahead, and I look forward to seeing which way the Lord leads. I know that even when there's only enough light for the step we're on, more light will come when needed.
I hope your day is peaceful and blessed!