I've got to try a different street
Once upon a time, a long, long, long, looooong time ago, I didn't eat sugar.
I also didn't eat much white flour. And my little girls didn't eat sugar either.
When my daughters grew old enough to attend birthday parties where cake and ice cream were served, I decided that they had to be allowed to occasionally eat cake and ice cream at birthday parties if they were going to speak to me have a normal life when they grew up. But we didn't buy candy or other kinds of sweets, and when we did partake, it was a very rare event.
Then I moved to Minnesota in 1981 when I married Michael. Minnesota is the Land of White. Snow and long white winters, white noodles in the ubiquitous Minnesota hotdishes with thick white sauces, white skin on all the Scandinavians (my pale skin fits in well!), white mashed potatoes, white milk and cheese from Wisconsin right next door (The Dairy Capital of the World), white, flaky butterhorn rolls, white Cool Whip in white rice pudding. White, white, everywhere.
And so we started doing as the natives did, which was eating all those white things. Well, except for Cool Whip. I still wouldn't eat Cool Whip if you tied me up with a white rope and beat me with a white stick.
Slowly over the years, the pounds crept onto my 5′ 10″ frame. Since childbirth I'd always seesawed back and forth — losing and regaining fifteen-twenty pounds, but after moving to Minnesota the fifteen became thirty and then fifty and then….bleh. You get the picture. Minnesota is a beautiful place to live, but it can be so mean!
And I've read all the books about how sugar is white death and contributes to heart disease and inflammation all over the body, but when you're young and energetic, you can be foolish and try to ignore things like that because they haven't caught up with you yet. Until you reach your fifties and your knees scream at you and your energy flags and your extra poundage feels like a sack of boulders you're carrying around that can never, ever be laid down.
Not everyone has a problem with sugar, I know. But I have long known that I do. It's like a drug — I don't need very much, but I want just a little bit three or four times a day. And of course there have been days when fourteen Miniature Reese's seem like the more reasonable choice than two. Insanity.
So I've decided to give up sugar, starting today.
Here's a little autobiographical story by Portia Nelson (she was a nun in The Sound of Music) that I read on a popular blog recently, and it reached down through my throat and grabbed me violently by the pancreas:

Autobiography in Five Short Chapters
Chapter 1
I walk down the street.
There is a deep hole in the sidewalk.
I fall in.
I am lost…I am helpless.
It isn't my fault.
It takes forever to find a way out.
Chapter 2
I walk down the same street.
There is a deep hole in the sidewalk.
I pretend I don't see it.
I fall in again.
I can't believe I am in the same place.
But it isn't my fault.
It still takes a long time to get out.
Chapter 3
I walk down the same street.
There is a deep hole in the sidewalk.
I see it is there.
I still fall in…it's a habit.
My eyes are open.
I know where I am.
It is my fault.
I get out immediately.
Chapter 4
I walk down the same street.
There is a deep hole in the sidewalk.
I walk around it.
Chapter 5
I walk down another street.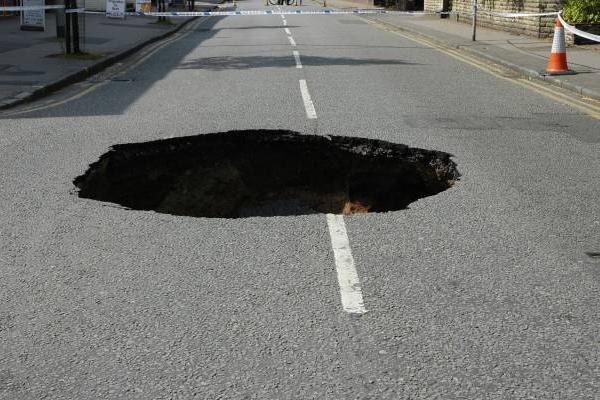 I know that this is going to be impossible for me unless God gives me strength. I know He's willing, but I know that for decades now I have been unwilling. Today I'm willing.
I even think sugar has become a sort of idol for me, as awful and possibly ridiculous as that sounds. In Community Bible Study this year, our class is studying The Divided Kingdom, which covers many books of the Bible. Every week we study how Israel and Judah would not lay down their idols and turn to the Lord, no matter how much things were falling apart for them. We of the 21st century can sit on our high horses about this because WHO would be brainless enough to bow down before an image carved from wood or stone, or actually BELIEVE that a forged golden calf could do even one thing for them? Well, I have no idols made of stone or wood or gold in my house, but I'm learning that an idol is what I turn to, again and again. For comfort, for help, for something to do; it's something I focus on. And I think that foods with sugar have been something I've turned to over and over again. I love sugar and I hate sugar.
I know it's futile to say "I will never ingest a granule of sugar again so long as I live."  There may come a day when I feel I can have a treat at a family gathering. I don't know. And I have no idea if I will succeed. So I ask for your prayers. If you think I'm being silly, pray for me. If you see how serious this could be, please pray for me. If you think I've gone overboard, pray for me.
For years I have lived and worked and played on Sweet Street.
Today, I absolutely must walk down another street.