Soon and very soon…
It was nine degrees when I woke up yesterday morning.
But by the time I put dinner on the table at 6:00 p.m., it was thirty-seven degrees and the snow had gone down a little bit more. Today's forecast calls for temperatures just above freezing, so we might see drips from the roof and wet streets — always a heartening sight in the Great North Woods.
I keep telling myself that soon and very soon, real spring will be here. Soon and very soon, this might be the view outside my office window once again. (Click to enlarge and see who loves spring as well…)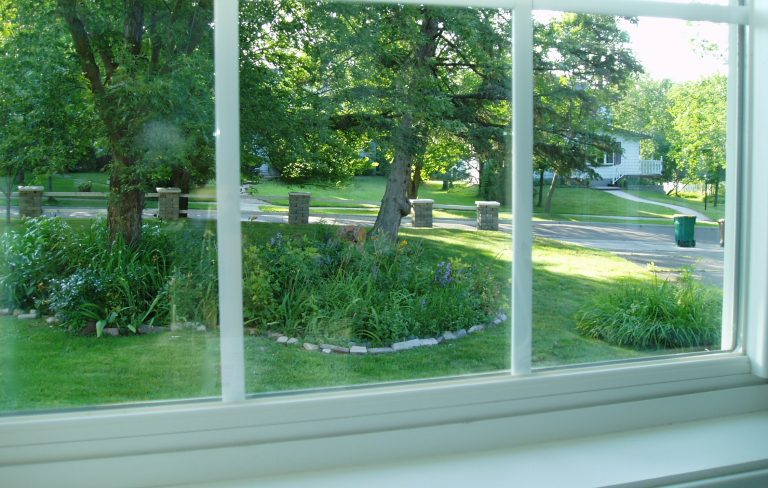 Green and lushness are coming. Leaves and shade are coming. Open windows and soft breezes are coming. Sandals and short sleeves are coming. Blooms and color are coming. Hammocks and 5:00 a.m. bird twitter are coming. Soon….
"It's spring fever. That is what the name of it is. And when you've got it, you want — oh, you don't quite know what it is you do want, but it just fairly makes your heart ache, you want it so!"
Mark Twain
*          *          *          *          *          *          *
What does the coming of spring mean to you?