Sometimes a girl just needs her mom.
Today is the anniversary of my mother's death. She left this earth and moved to heaven nineteen years ago.
I need my mom these days. I need her more than I ever thought I needed her when I was young and oh-so-smart and independent.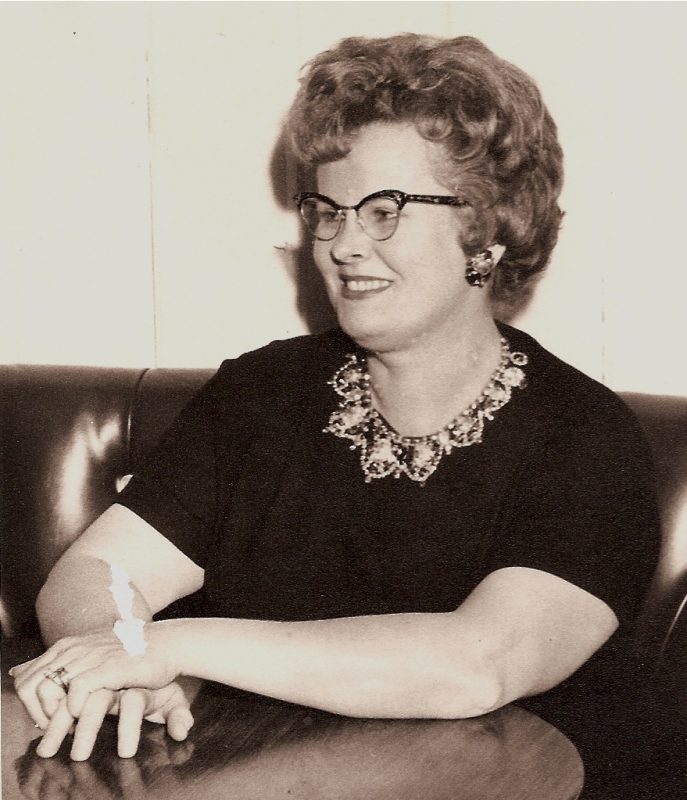 I want her to know my grandbabies.
I want her to see Clara's drawings and her trusting, tender heart. I want her to feel Mr. McBoy's strong hugs and see how Sooterish he looks. I want her to see what a blend Elijah is of his parents, and how funny he is. I want her to see Mrs. Nisky's beautiful coppery hair and eyes, and watch how intent she is when she does her art. I want her to see how unique and delightful Vivienne is, and hear her sing in that silvery little voice. I want her to see Li'l Gleegirl and marvel at her cheerfulness and smile, and how truly heartening her four year-old presence can be. I want her to see Audrey, and laugh at her antics and energy and contagious smile.
I need to talk to my mom about Michael. She loved my husband so much, and he loved her; it was quite the mutual admiration society. I want to cry on my mama's shoulder a little bit about the death of a few dreams.
And oh, how I would like to see her reaction to how my daughters are doing these days! Could she ever have guessed that her own boundless creativity would skip a generation and flow so strongly through their veins?
I want to take my mom to Sharon's yarn studio and watch as Sharon gives her a tour. I want her to feel and see the amazing yarn her granddaughter creates. I'd like to watch my knitter mom as she watches my knitter daughter. I want to sit in the front row of our local community theater with my mama, and watch Carolyn perform in a play. I want to see my mother get all teary when she hears her granddaughter sing and act, and I want to reminisce with her about how even as a little girl Carolyn was so entranced by musicals and old movies. I want to take my mom to the flower shop where Sara works and show her the incredible gift she has with floral design, how the owner of the shop calls Sara's skills "white-hot" and hear my mom oooh and aaah over her granddaughter's craft. I want to watch my mom observe Sara's energy and organizational skills, which would be so dear to her heart.
I want to tell my mama about the traits I love in my daughters, how they've grown up, who they are inside. She would revel with me as I told her about the many things I love about their personalities.
I want my mom to meet my sons-in-law and see what kind of fathers they are, and how blessed we are to be able to know and love them. My mom would hug and kiss them both and comment about their heights, because if she had lived to see her granddaughters to adulthood, she would have worried about them marrying men taller than they are. That their husbands are taller would have pleased my quirky mom. It would have been something that caused her to exhale and say with much relief, "Thank you Jesus!"  🙂
Sometimes a girl doesn't know how much she needs her mom. A girl can love her mom a lot, and still not know what a treasure her mother is. Sometimes a girl has to be a mom and a grandma herself, to fully realize the value of  her own good mother.
Nineteen years is a long time for a girl to be without her mama.