Scenes from a Sister-in-Law's Sojourn
If you're new to my blog you might not know that I like alliteration. If you've been here before you've probably seen that I often use it, sometimes to the point of forcing the words a bit. Perhaps "Scenes from a Sister-in-Law's Sojourn" could be better said as "Christy's Visit" or "One Fun Week" or something like that, but "Scenes from a Sister-in-Law's Sojourn" makes me smile, so I'm going with that.
My sister-in-law Christy flew in from Tennessee last month to spend a week in Northeastern Minnesota with me. We hadn't seen each other in almost two and a half years. She's the type of friend who is fine doing just about anything you have planned, even if it's not much of anything. A super-fantastic evening for Christy is sitting around in some comfy jammies, knitting or reading, maybe watching a good movie on TV, having a little snack, chatting about life and loved ones now and then, being completely comfortable with long silences, and going to bed early. That sounds like a pretty great evening to me too.
We did actually leave the house a few times, though. Here are a few photos and phrases that come to mind from my sister-in-law's sojourn…
Shopping at Yarn Harbor so she could help me choose the yarn and pattern to knit a hat for Michael… riding Segways all along the beautiful shore of Lake Superior and the attractive helmets required…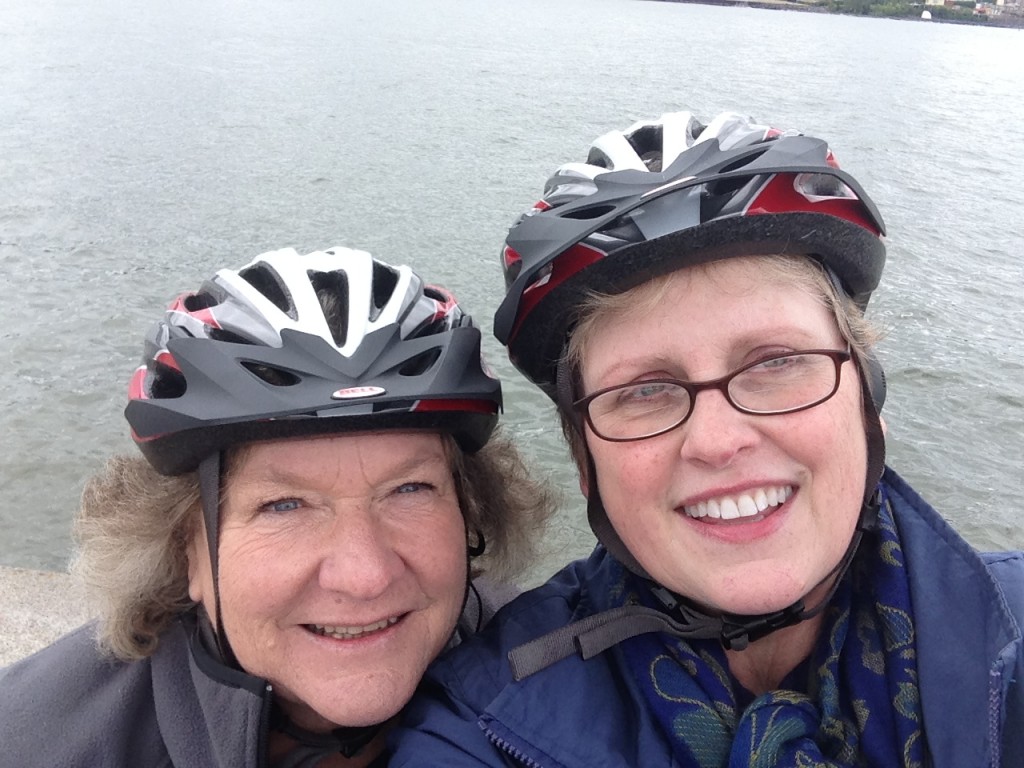 …eating just a few homemade salted caramels from a little shop up the North Shore…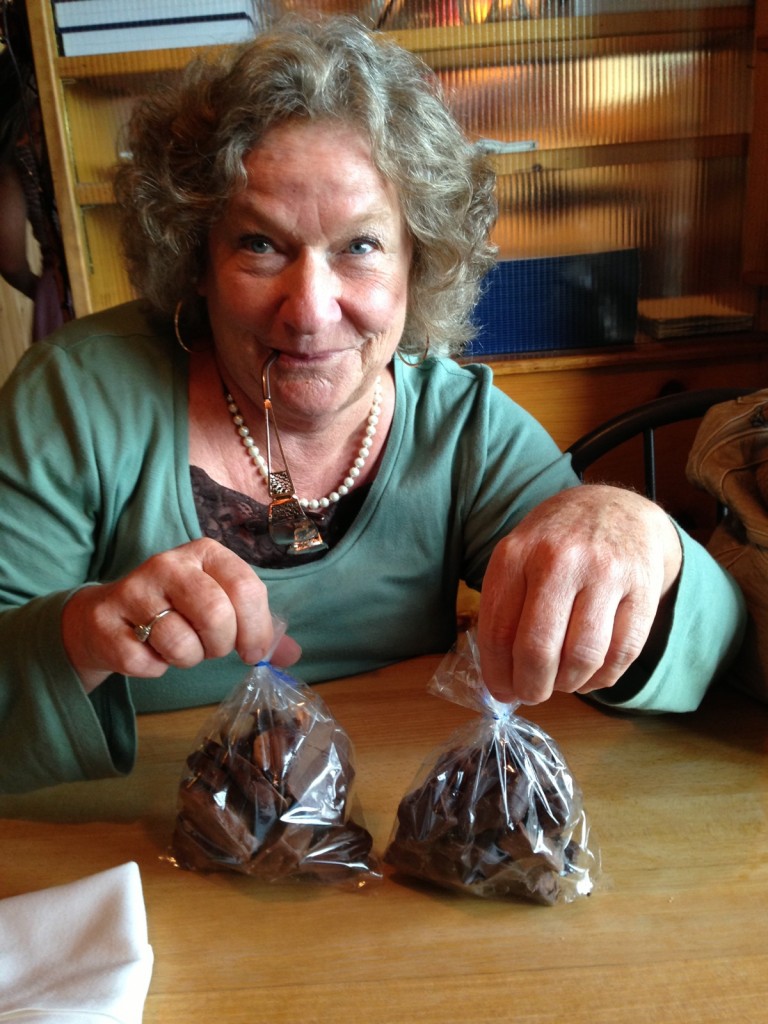 …meeting Carey at the Duluth Grill… sharing our hearts over slabs of Carey's scrumptious, coma-inducing Peanut Butter Chocolate Birthday Cake…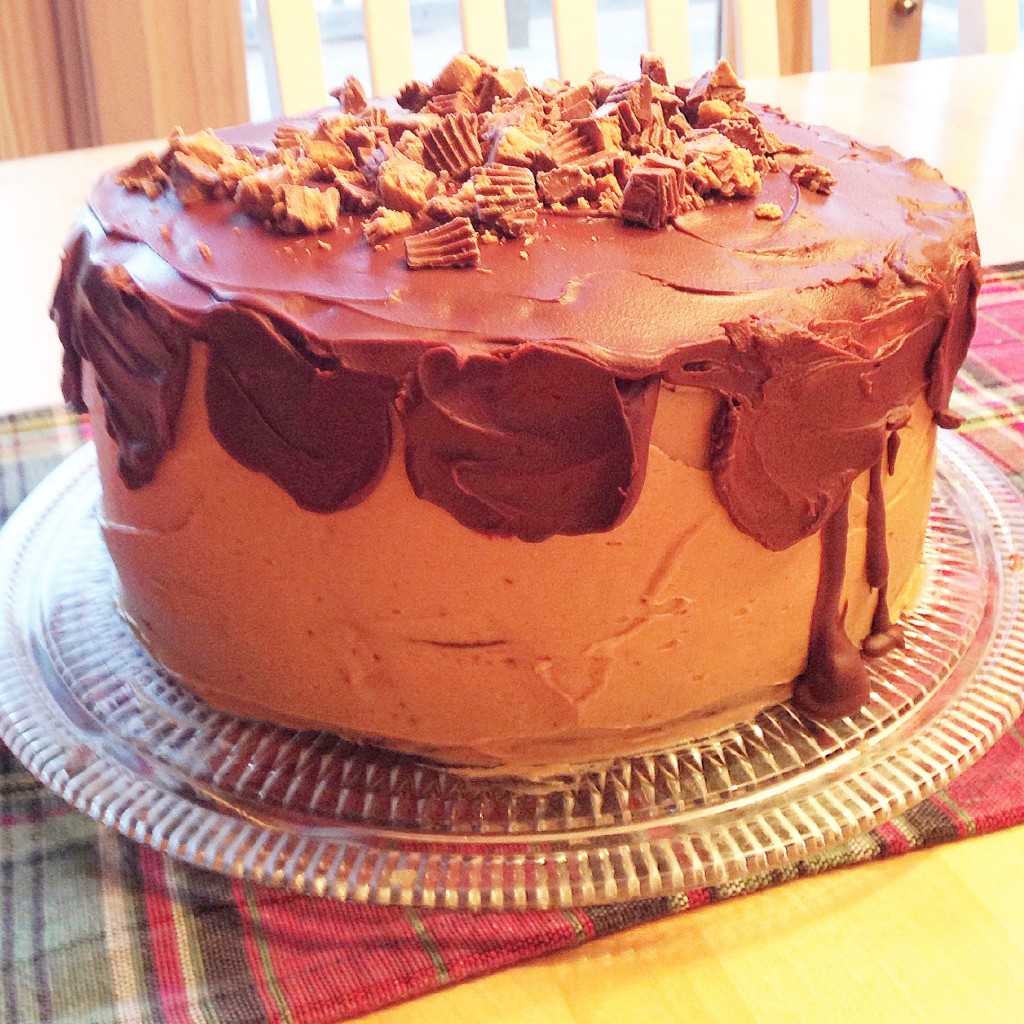 …sleeping on an air mattress (Christy, not me)… Millie's meanness… Christy fixing my knitting… a lemon Bundt cake… the best Vietnamese food… seeing my beloved Michael… a nap under the moose… reading in silence… seeing our autumn trees begin to change… making Christy tell the Savannah Gate story for the umpteenth time… talking about our dreams for our daughters… getting moan-worthy Marcona almonds at Mt. Royal… enjoying the aviary birds… Pippa tales… watching the moods of Lake Superior… amazing food at The Scenic Cafe… (pictured below is Christy's wild mushroom crepe filled with asparagus, sitting on falafel and garnished with sprouted corn…)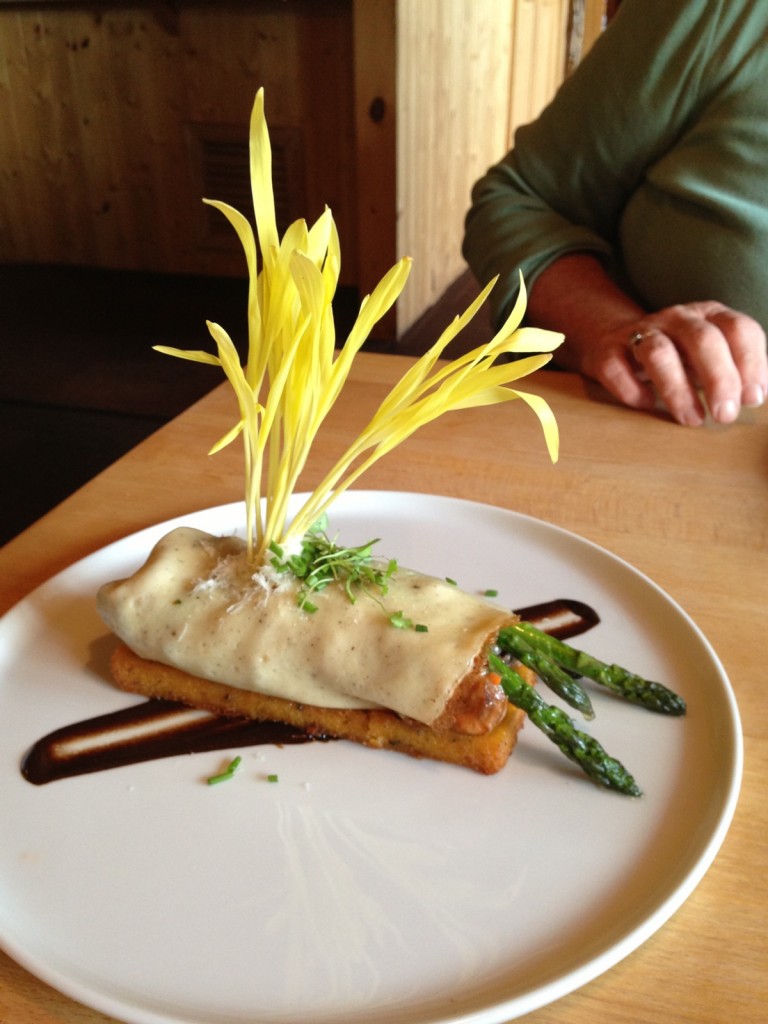 …and a barbecued pork roast sandwich with cole slaw and cilantro. See the fig by the strawberries below? I knew Sara would love a fresh fig so I put it in my purse to bring it home to her. Guess what sat at the bottom of my purse for too many days?
That's a first for me — I've never heard or read of anyone in the world finding a rotting fig in their purse. Could that be a book title? Finding the Rotting Fig….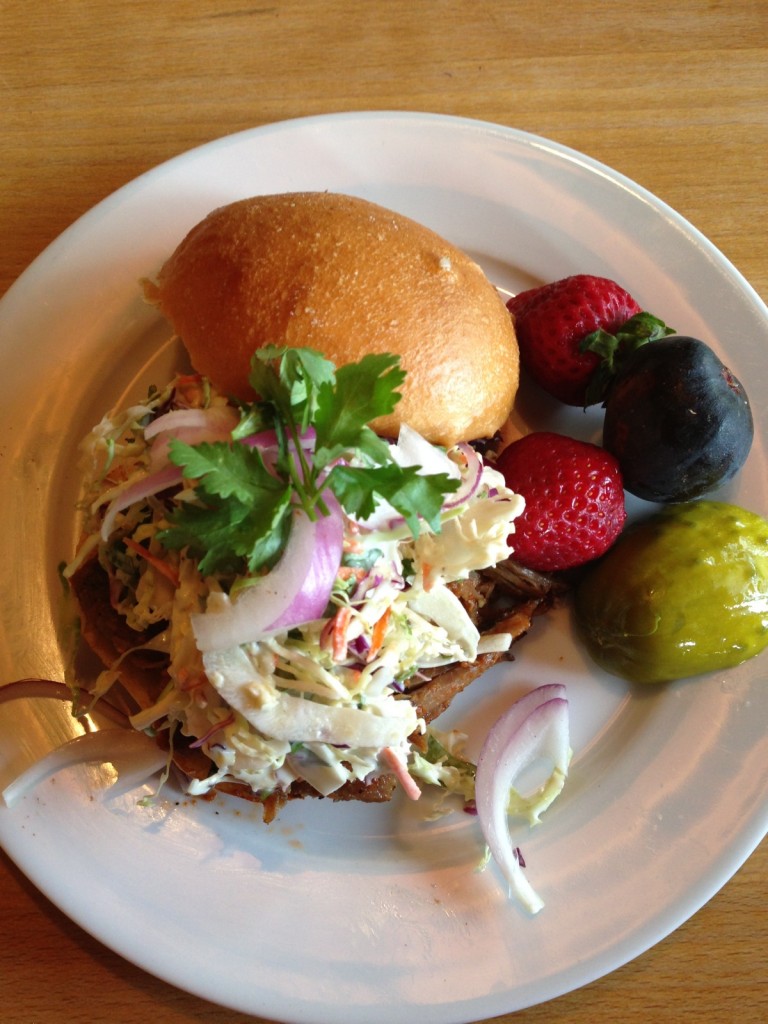 …an evening with lots of pizza and many grandkids… being willing to resemble Dick Butkus and Bozo the Clown in order to have a good time… watching One True Thing… having lunch with Michael… a week passing too quickly.

Do you have someone you can knit, read, Segway, pray, laugh, snore, sit and dream with? Or someone you can chat, walk, crochet and kayak with? Or maybe someone you can cry, giggle, eat and believe God with?