Need to laugh and ponder and rejoice?
Happy Tuesday everyone. I have just a few minutes before the second part of the Breakfast Brigade begins, and I thought I'd recommend a book to you. As I mentioned a couple of posts ago, I've been reading Donald Miller. Years ago I read his Blue Like Jazz and loved it. Last week I finished A Million Miles in a Thousand Years and it made me think about my life in ways I never had before. And it gave me a dream I shared with the Lord and left in His hands for fulfillment, or not. If you haven't read these books I think you should.
Spurred on by A Million Miles in a Thousand Years, I just ordered a used copy of Miller's Searching For God Knows What, it conveniently arrived yesterday in the mail, and I'm already chuckling and feeling stirrings of correction and hope. This book will bring some smart humor, pondering and rejoicing your way. Anyone need some of those?
Friends, when I ask you if you need to laugh, I mean the kind of silent laughing that shakes the bed at night when you're trying to keep quiet. The kind you can't stop. (By the way, are you familiar with Paperbackswap? I've been trading in the books I don't plan to keep for years, and receiving books I want to read in the mail in exchange. Check it out.)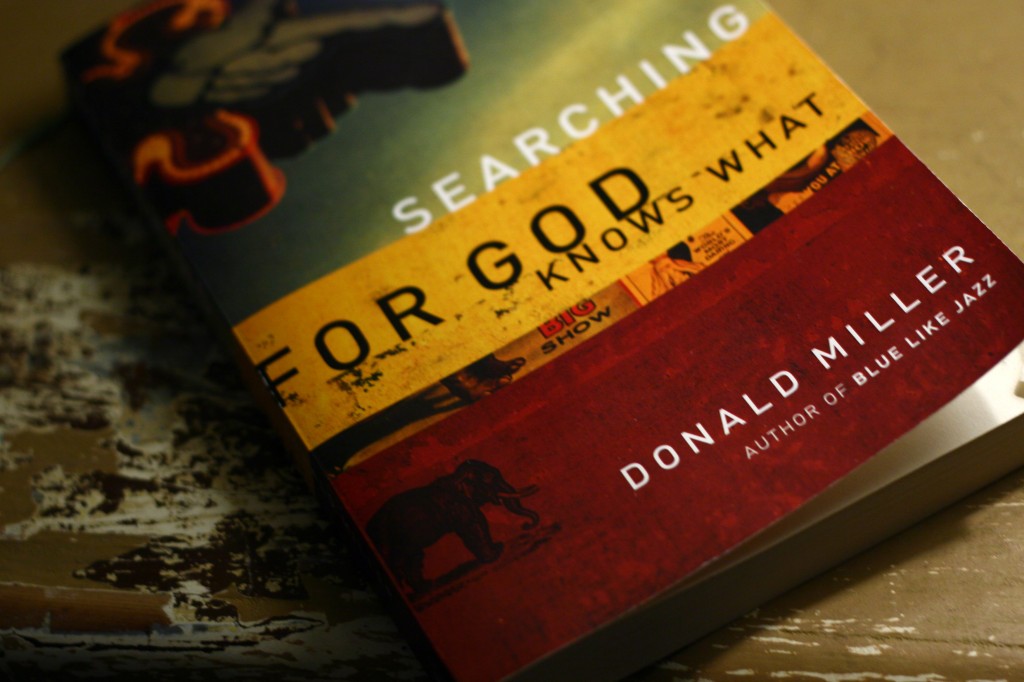 So here's a quote from the book I thought I'd share (and the author is referring to Robert Tilton's imposter ministry and Shirley MacLaine's outrageous belief that she is God, as she has stated in one of her spiritual books and the subsequent made-for-TV-movie):
"If you ask me, the way to tell if a person knows God for real, I mean knows the real God, is that they will fear Him. They wouldn't go around making absurd political assertions and drop God's name like an ace card, and they wouldn't be making absurd statements about how God wants you to be rich and how if you send in some money to the ministry God will bless you. And for that matter, they wouldn't be standing on a beach shouting about how they are God, twirling around in the waves. It seems like, if you really knew the God who understands the physics of our existence, you would operate a little more cautiously, a little more compassionately, a little less like you are the center of the universe."
I realize that the above quote probably didn't make you chuckle, and it wasn't meant to. It was just something I read last night in bed before I turned out the light, and it moved something deep in me and made me think that sometimes I trifle with the God of the universe, don't love and respect Him as He deserves.
I will say more later but for now I must get dressed and prepare to welcome some of the dearest women I know into my home for our weekly summer Bible study. The kitchen isn't clean, the chairs aren't set out, and the coffee isn't yet made.
Grace and peace to you all….