My Daughter's Podcast
Hello friends,
My oldest daughter Sharon has a new podcast that drops on Monday, July 19th, and I think you'll love it. She has an online community called The Governerds, and much of what she shares on Instagram (@SharonSaysSo) pertains to reasonable discussion about politics, our government, the electoral college, Presidential trivia and more.
She's a former high school Government and Constitutional Law teacher, she aims for non-partisan conversations, and I've learned a lot from her this past year. I didn't even know I liked learning about the government until recently.  🙂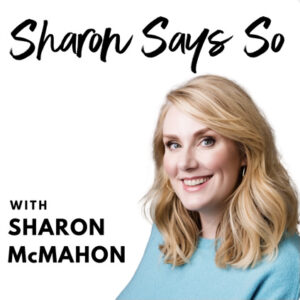 She also loves whales, eagles, woodchucks, and little-known facts about people, countries, and history, and she posts about those things too.
One of the things I'm looking forward to is her interview (not sure of the date) with the lead flight attendant on Air Force One. Did you know all the food on Air Force One is prepared on the plane? All except the bacon, which has to be prepared before the flights and carried onboard.
Sharon will be talking with magazine editors (like Time), politicians, authors, bloggers and Instagrammers you might recognize. Conservatives, liberals, and everyone in between can find common ground at her account, which isn't something widely available these days.
You can listen for free on Apple podcasts, Spotify, and anywhere else where podcasts are available.
Three podcasts will drop each Monday, and I'd love to know if you listened. I promise you will learn something new, and these new facts might just bring, as Sharon likes to say, "brain tingles."
Have a great weekend everyone,