"I'm Dreaming of a White Christmas…."
On Saturday evening and all day Sunday, we finally got the nice big snowstorm we were hoping for, and I thought I'd post a photo of the greenery and large blue and silver ornaments Sara recently arranged in our flower boxes. I was waiting for snow since I thought they would look extra pretty adorned in white.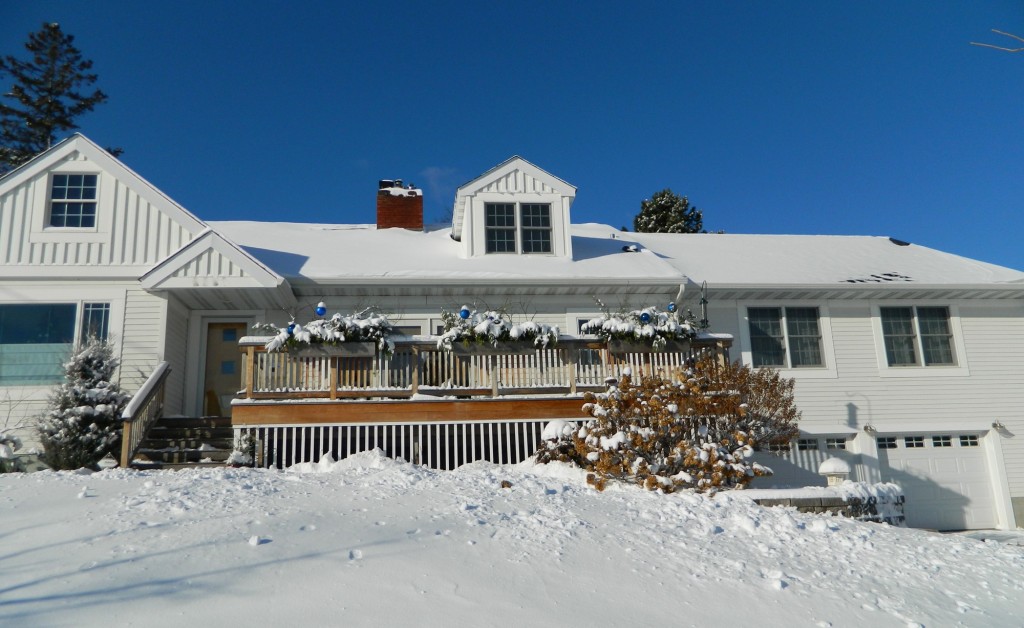 As weary as we get from our insanely long winters, we Minnesotans love our snow! Today I heard many people talking about how beautiful it is, and how wonderful a white Christmas will be.
I think you can click on the photo above to enlarge it, so you can see the ornaments up close, although the silver ones are hard to pick out.
I guess it's time to stop talking about the ornaments. People might think I'm obsessed or something.
Let it snow, let it snow, let it snow!