A Unique and Delicious Salad
We had potato, kale and sausage soup for dinner tonight, otherwise known as The Olive Garden's Zuppa Toscana. Michael loves it and my copycat recipe (from the Pioneer Woman's site, I believe) is almost indistinguishable from the restaurant's. I wanted to make a different kind of salad to go with it, and the one I chose was so unique and scrumptious I thought I'd share it with you. I adapted it from Amy Thielen's fabulous recipe and my changes are included here.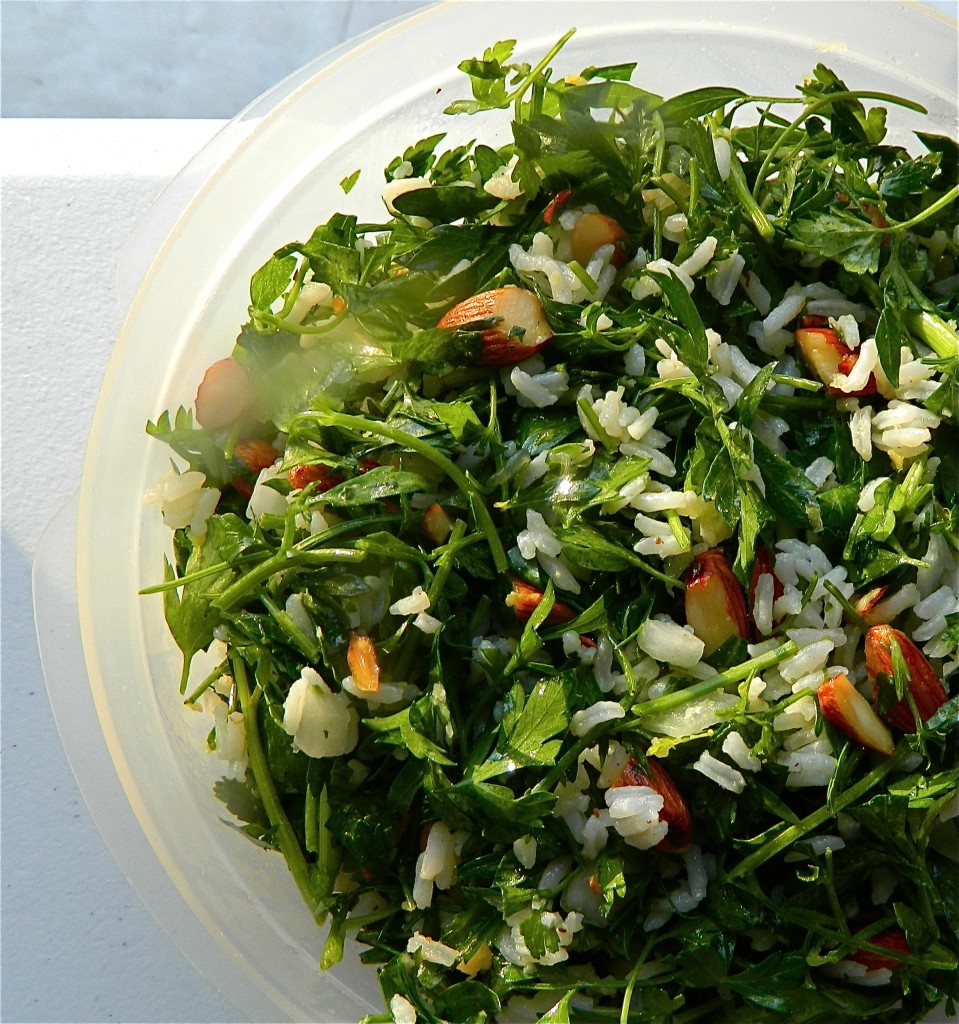 Parsley Salad with Toasted Almonds and Lemon
5 tablespoons fresh lemon juice
1 tablespoon Dijon mustard
2 teaspoons honey
1/2 teaspoon black pepper
1/4 to 1/2 teaspoon kosher salt
1 clove garlic, minced
1/4 cup olive oil
2 cups cold, cooked basmati rice
5 cups roughly chopped Italian parsley, with tender stems
1-1 1/2 cups whole raw almonds, skillet-toasted in 1 teaspoon butter, and roughly chopped
1/2 cup finely diced sweet onion, such as Vidalia
Zest of 1 lemon
Directions
Make the dressing right in the serving bowl: Combine the lemon juice, mustard, honey, pepper, salt and garlic in a large bowl and whisk to combine. Slowly add the olive oil, whisking until emulsified.
Add the parsley to the dressing and toss to combine. Add the rice, toasted almonds, onions and lemon zest, and toss well. As a side dish, this would serve about 6.

If you make it, let me know what you thought. I will make this again and again.
In other news, it's all too sad to report. So I'll share it when I have the gumption to sit down and type it all out.
Now, I pray for every single person who's reading these words today, that the Lord would help you, bless your family, remind you often of His mercy and love for you, bring healing and peace, and draw you closer to His beautiful self.
I'm asking Him to do the same thing for me.