Heaps of Hydrangeas
I've had a busy, blessed week. I will post some pictures and details soon, but today is a catch-up day so this will be a short post. My dear sister-in-law Christy flew in to spend a week with me and she and I had the most wonderful time together. She is winging her way home right now.
We have a hydrangea bush in our front yard that has never been so full and beautiful. I'm not a gardener but I think the plentiful snow and rain we've had these past months might be one reason why it's showing off so much.
Sara has used some of these huge blooms for some floral work she's been doing, so keep in mind when you see the photos, about 25% of the blooms have been cut. I think if you click on the photos twice, they'll enlarge quite a bit.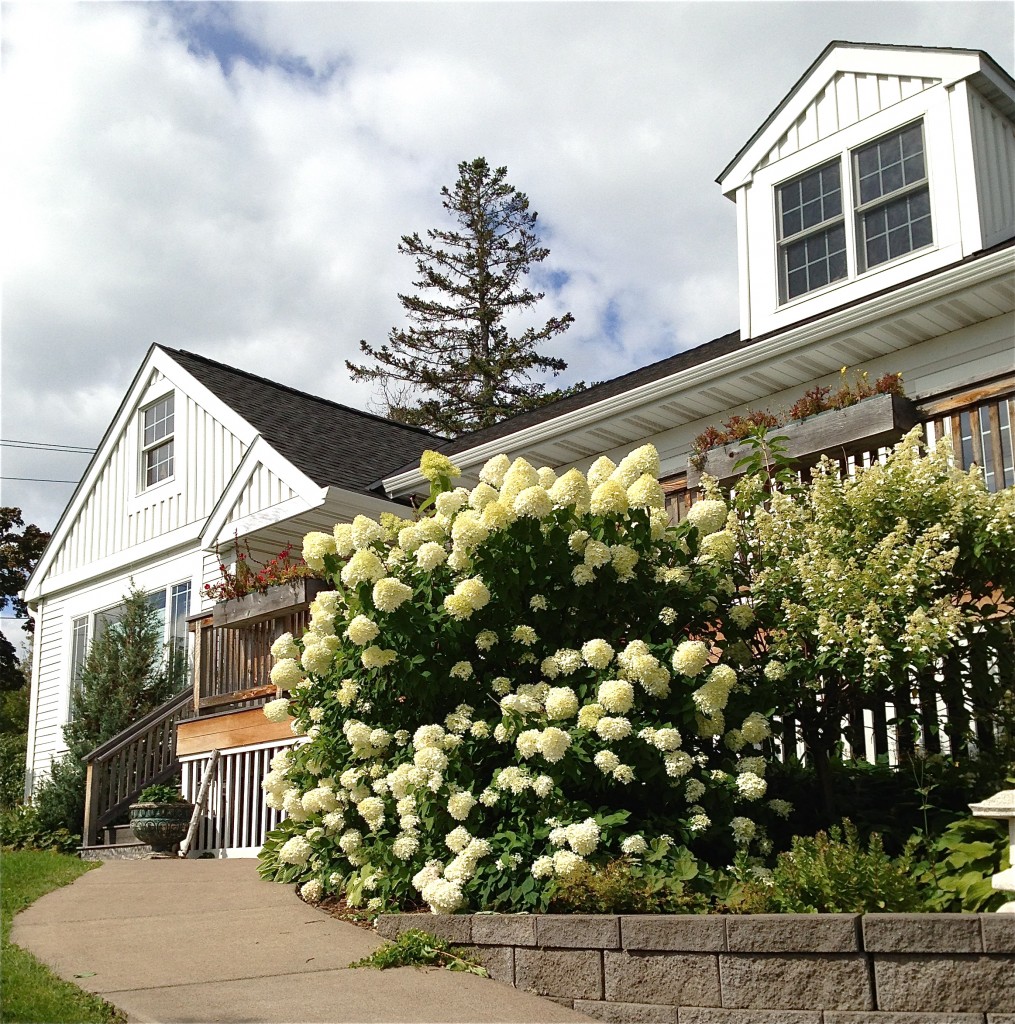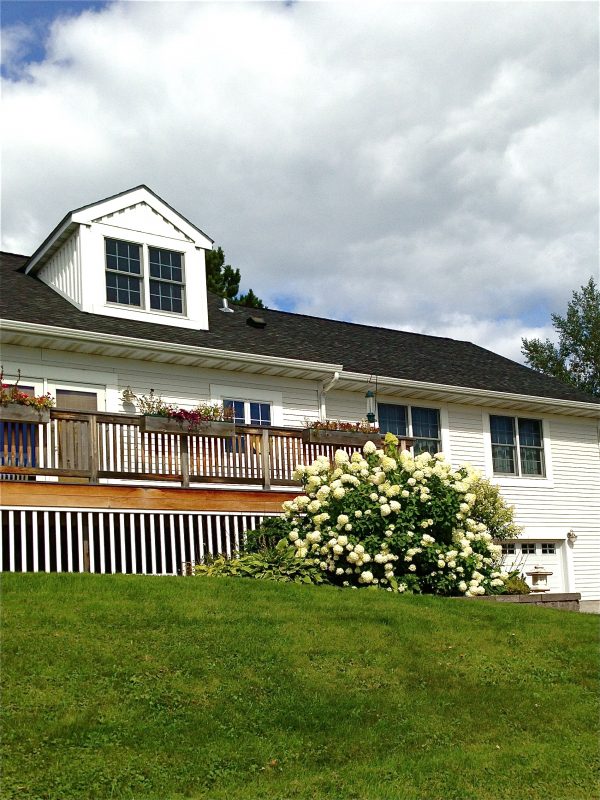 I'm off to do some laundry, paperwork, bill-paying, vacuuming, and knitting. Christy is an expert knitter and helped me get started on a winter hat for Michael. It will be full of mistakes, but full of love too.
Do you have hydrangeas? If so, how are yours doing? What other kinds of flowers grow in your yard/containers/imagination?  🙂