Green Progress
As I shared a couple of days ago, I've never been a fan of green, grassy-tasting juices, even though I love vegetables and all manner of green salads. A huge pile of romaine and field greens and butter lettuce with chopped asparagus and broccoli florets and sprouts and raw sunnies and red cabbage? Yes, please. But a glass with the juice from any of those things? Uhhh, I think I have to go clean my toilets.
But I'm trying. I'm trying because Michael loves green juices and I know they're a wonderful way to flood our bodies with vitamins, minerals and enzymes. So my goal has been to try to make one good-sized green juice for us per day. Yesterday that didn't happen and Michael reminded me of that last night. So today I'll be making us a juice that is so delicious it's my favorite so far. I got the recipe from my niece Savannah, who got the recipe off of this website.
All items are organic.
2 large carrots (I hate carrot juice but in this I can't taste it)
2 large handfuls of Kale leaves (or Swiss chard, which is a bit milder)
1 red apple
1 Granny Smith apple
1 orange (the peel zested off, but white pith remaining)
1 lime (the peel zested off, but white pith remaining)
To me, this is more of a morning juice because of the fruit in it. I made the recipe above for Michael, and when I made my own I only put in one apple, and I enjoyed it just as much.
Here's a picture of this juice:
Today we have a carpenter friend coming over to do some work for us. Michael has requested a handrail in our shower, and a short one in our entry, where three steps lead to this hallway where a bathroom, the office and all the bedrooms are.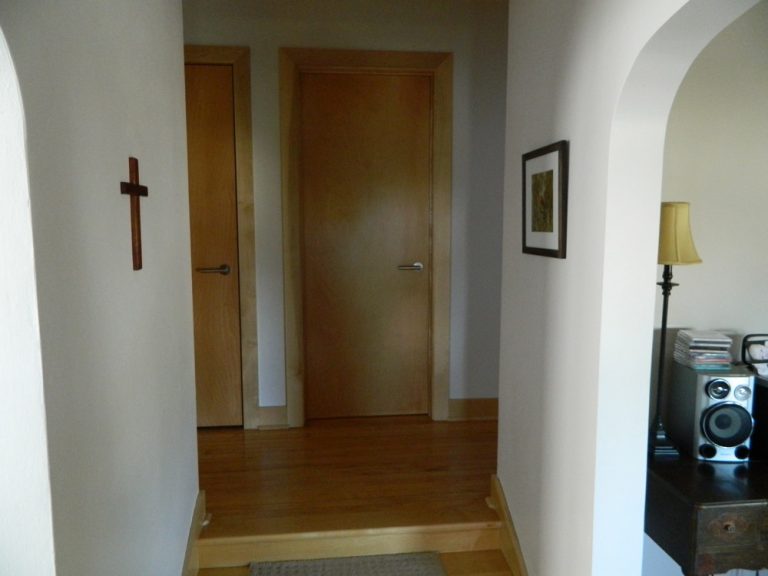 Things seem like they're changing quickly, and "one day at a time" has taken on new meaning for me.
Also, I have decided I need a mentor and I've actually been praying that the Lord would bring one to me. I may be too old in some people's minds to have a mentor, but I am missing the presence of an older, wiser woman in my life, so I'm asking.
This week I will spend some time with my dear friend Carey before she heads off to a large island in the South Pacific for a month. I also get to meet with my SAGgy girlfriends for our monthly dinner. In a day or two I'm going to try a new recipe for veggie and quinoa pilaf. I have a lovely appointment for a preoperative physical exam with my new doctor. I will be caring for and smooching my eighth grandchild Louisa. And I have several dates with a few piles of paperwork.
What will you be doing for the next couple of days?