Glimpses
I will be leaving in two days for southern Minnesota where I'll be having my Minimally Invasive Total Knee Arthroplasty. The hospital called yesterday to inform me that my surgery will be at 8:30 a.m. on Monday, and I should arrive in Admitting at 6:45. I'll be busy here today and tomorrow getting everything in place for all the people I'm leaving behind, doing laundry, watching little Louisa, and packing.
It's been a while since I've posted some random house photos. I love it when other bloggers do that. Granted, those other bloggers have home decor blogs and that is definitely not my forte (what is my forte I wonder?), but I thought I'd give it a go anyway.
Some of the many pillows in our living room:
The people who lived in this house before us chose a lot of unique lighting fixtures. This is in our living room: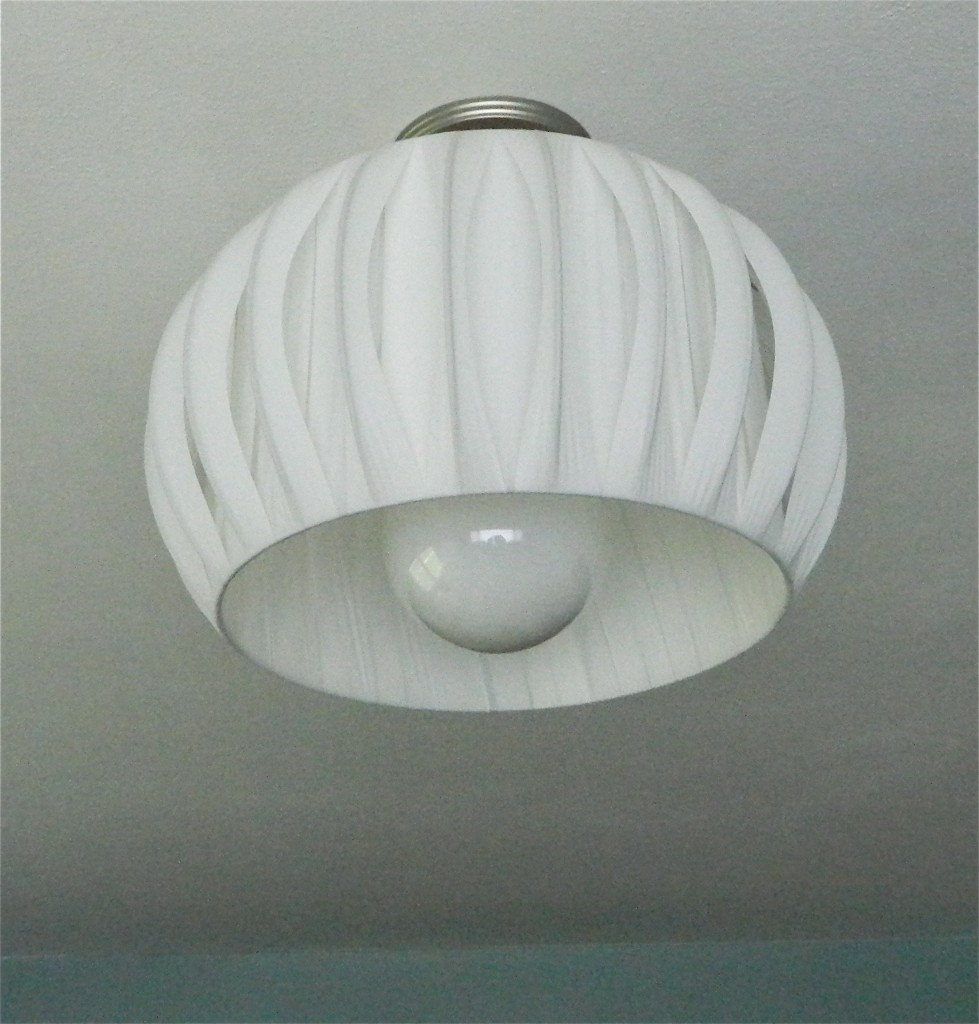 This is a dresser in our bedroom, and the picture was from a cruise Michael and I took to Canada and New England. Also on that cruise, and giving a small group of us a fantastic private concert each night were Barry McGuire, Dallas Holm, Nancy Honeytree, Paul Clark, Annie Herring, and Don and Wendy Francisco. Some of you may remember these folks from the early days of contemporary Christian music.
An office with red and cream toile wallpaper with aqua velvet curtains? Yes please.
One of three pendant light fixtures that hang over the counter in the kitchen. I think they look like ice cubes:
Our main floor bathroom which is shared by our Fosters:
Another unique ceiling light fixture:
I love this tray in the living room — it looks German or Swiss to me. This is the diffuser, and the smell is my favorite:
These are photographs of my mother when she was four years old, in 1926. You can click to enlarge any of these pictures if you like.
Our master bathroom: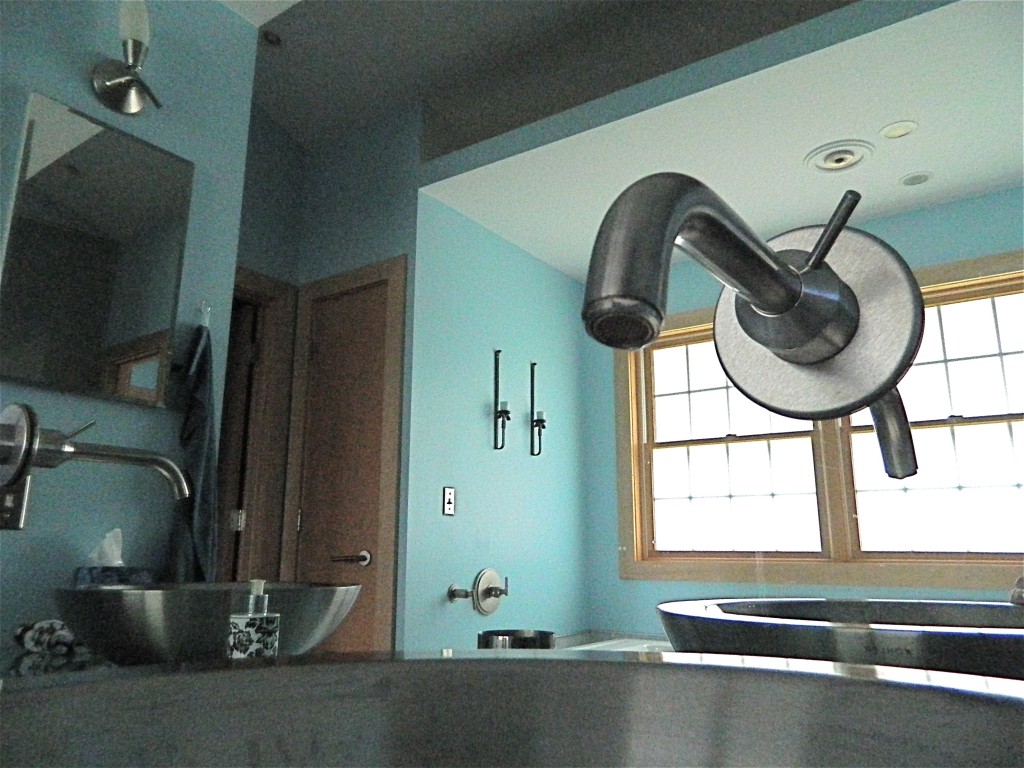 Cherry kitchen cabinets:
I love my jaunty little cardinal on the mantel.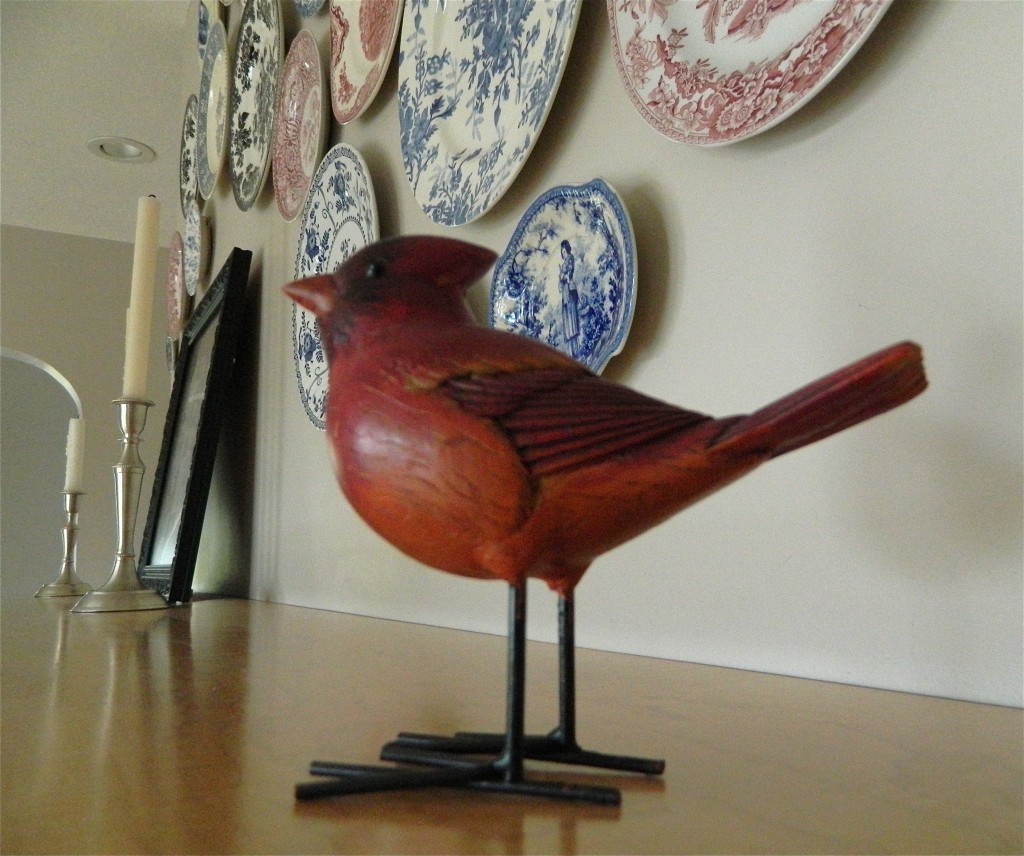 Living room console table:
Our only piece of "art," done by Cheng-Khee Chee, and I love it because it's of St. Paul's Cathedral in St. Paul, MN, which is one of the most beautiful buildings I've seen.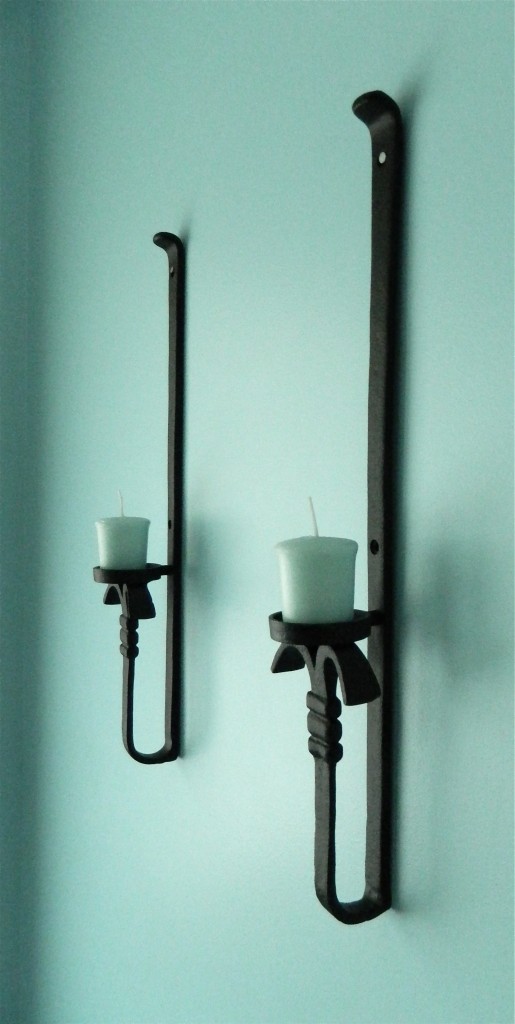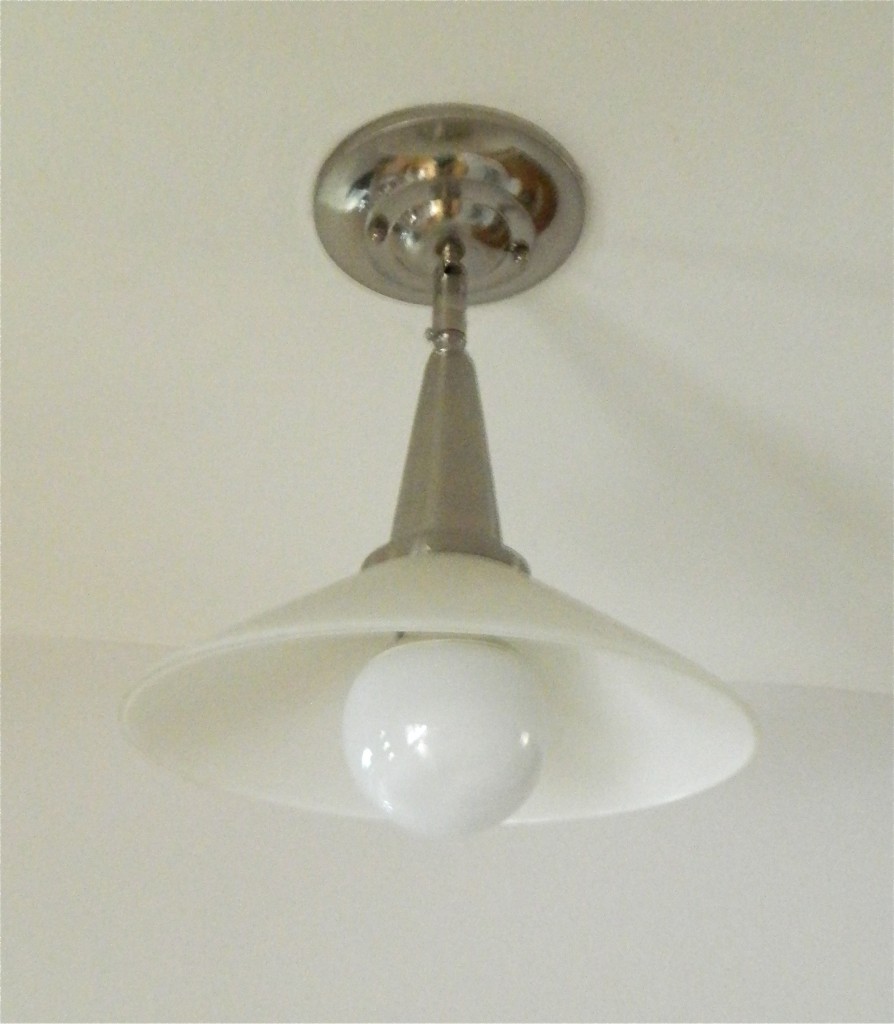 Can you see the name in the letters below? Some people can see it right away, but others need a few minutes to study it first.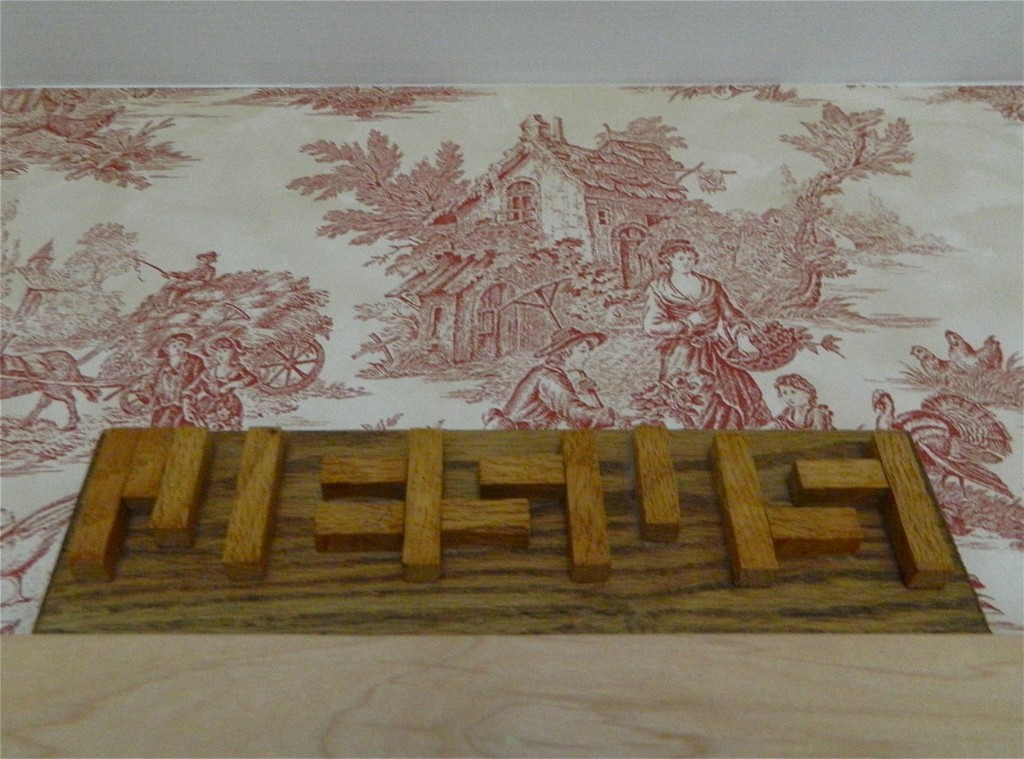 We've had many purple finches visit our suction cup feeder lately: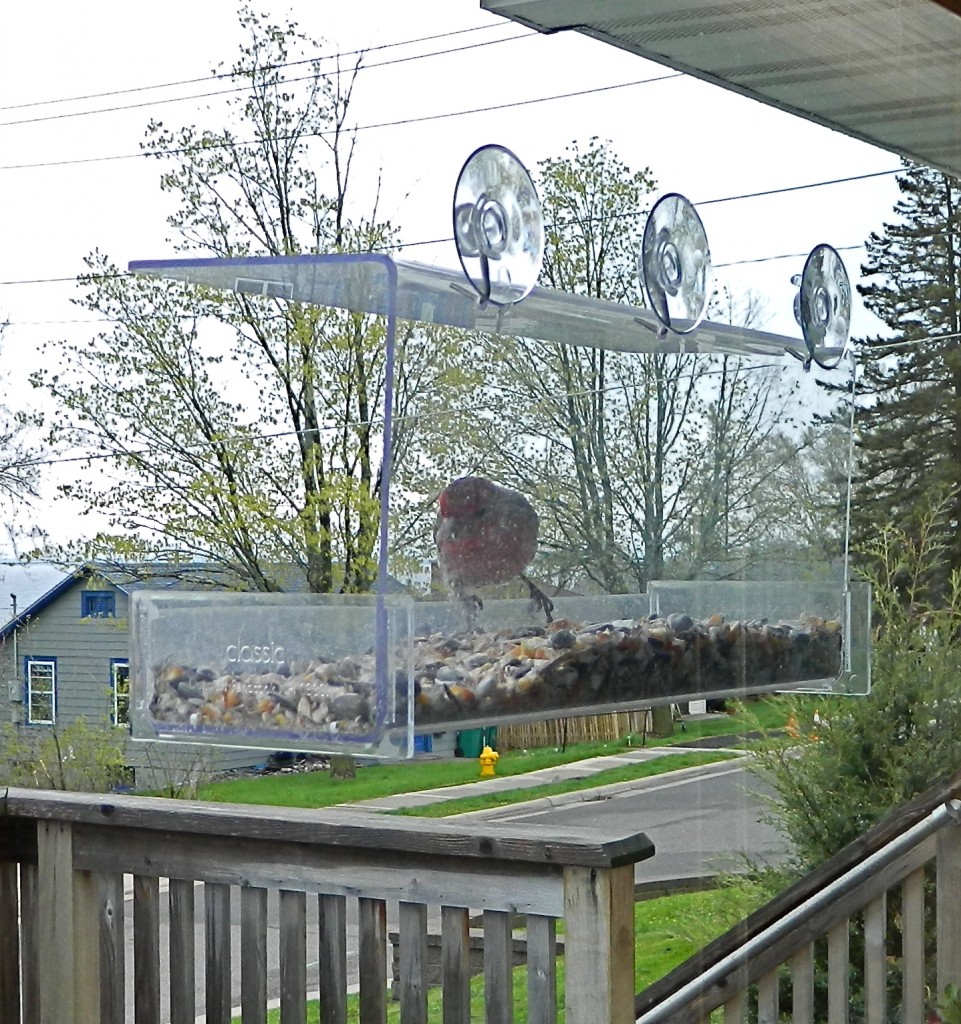 Eleven year old Edith, our loving and long-suffering Schnauzer.
I will post unpleasant photos of my knee when I return from my surgery.
I would be most grateful for your prayers!