For hurting hearts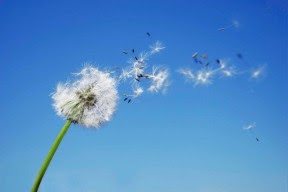 "But what if the great secret insider-trading truth is that you don't ever get over the biggest losses in your life? Is that good news, bad news, or both?

The good news is that if you don't seal up your heart with caulking compound, and instead stay permeable, people stay alive inside you, and maybe outside you, too, forever.

This is also the bad news, not because your heart will continue to hurt forever, but because grief is so frowned upon, so hard for even intimate bystanders to witness, that you will think you must be crazy for not getting over it. You think it's best to keep this a secret, even if it cuts you off from certain aspects of life, like, say, the truth of your heart, and all that is real.

The pain does grow less acute, but the insidious palace lie that we will ever get over crushing losses means that our emotional GPS can never find true north, as it is based on maps that no longer mention the most important places we have been to.

Pretending that things are nicely boxed up and put away robs us of great riches."

~~Anne Lamott, Stitches: A Handbook on Meaning, Hope and Repair.

*         *         *         *         *

I found wisdom and comfort in this excerpt today.