Experiment in Asymmetry II
A while back I hung a group of our old transferware plates above our dining room mantel, in a swirly, asymmetrical pattern. But then I wondered what to put on the mantel once they were hung, because some odd-looking blank spaces were left.
I finally decided to have the wonderful square family photo that Sharon took and my family gave me for my birthday a year ago framed in black. And I chose three pewter candle stick holders to put on either side of the picture, and a jaunty little cardinal from my collection.
My first experiment in asymmetry was on a console table we have in our living room, and can be seen here.
Here's my second experiment in asymmetry: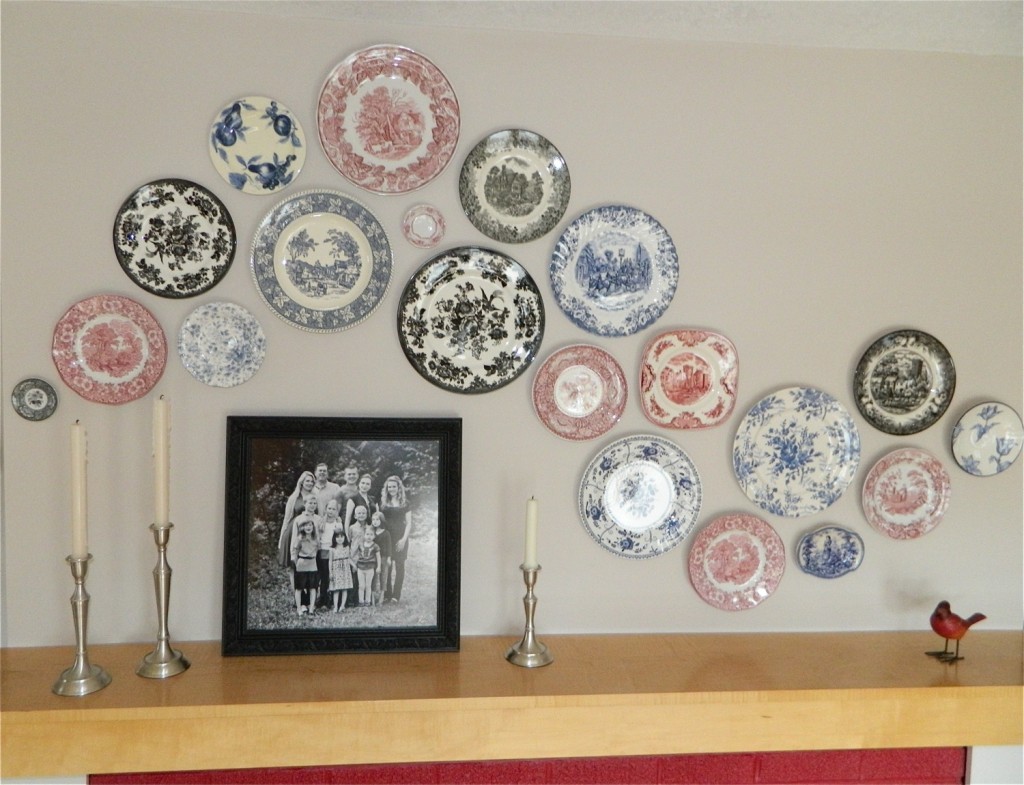 You can click on the photo to enlarge it. Because our kitchen is just to the right of this fireplace and has black granite counters, I'm trying to use black here and there to tie it all together.
I really have no idea what I'm doing, and figure I should hire Sarah Richardson to come in and give me a hand, but there's only one thing about that idea — I have turned into a que sera, sera kind of decorator since moving to this new house, and that's the end of that.  🙂