Delicious Autumn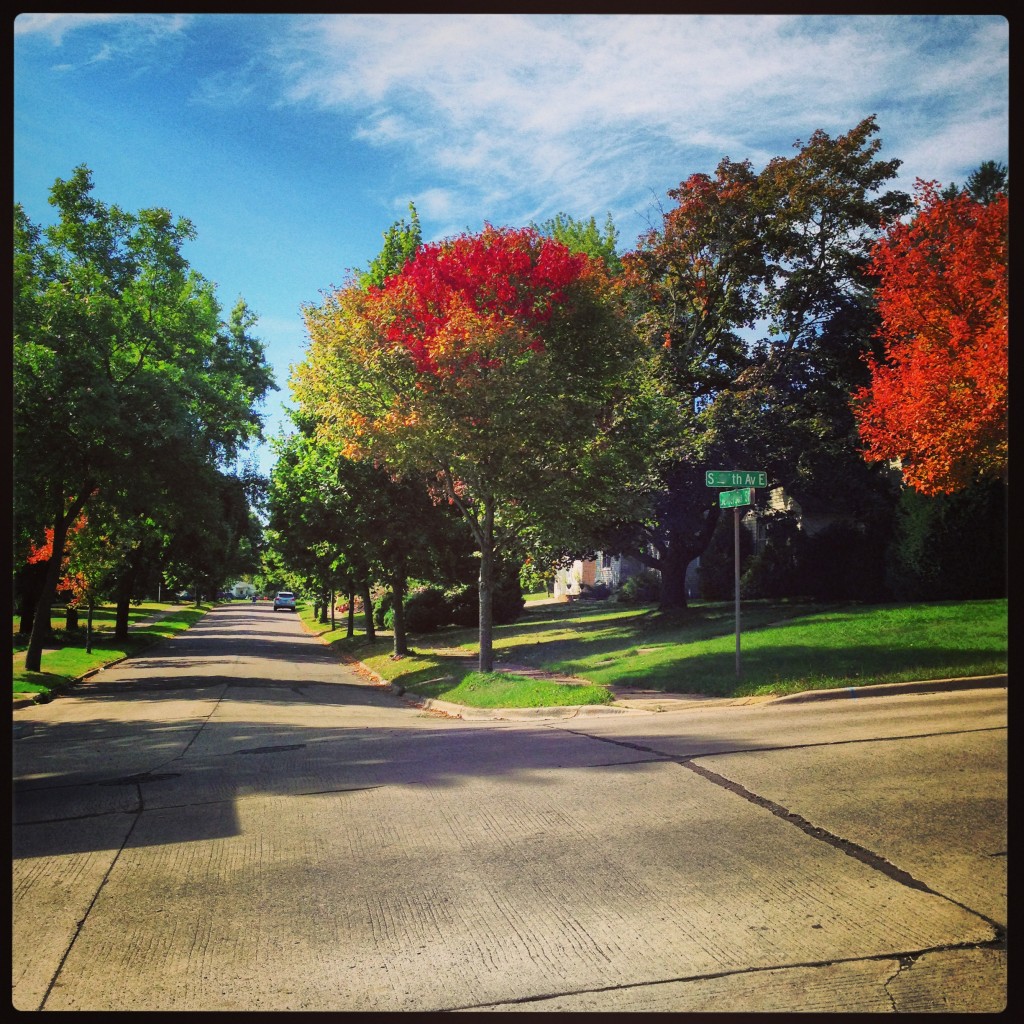 "Delicious autumn! My very soul is wedded to it, and if I were a bird I would fly about the earth seeking successive autumns." — George Eliot
 *       *       *       *       *
I took this picture a couple of days ago with my iPhone, just down our street. You can click to enlarge it if you like. The summer humidity has fled, the nights are turning crisp and cool, and the trees are superbly showing off before they drop their leaves and go to sleep for the winter.
Like so many of you, this is my favorite time of year, and it always seems too short. There's a good chance we'll see snow before the month is over, and then Michael and I will dream of being snowbirds again.
When I moved to beautiful Minnesota in 1981 (from sunny Southern California), I couldn't understand why so many older people left the state for warmer climes during a winter month or two. Now that I'm 56, I totally get it. If I ever left Minnesota it would be very bittersweet, but the thought of going to a state with cooler summers and warmer winters is very appealing these days.
The sun is coming up and the sky is periwinkle over Lake Superior, I can hear a shower running, coffee needs brewing, and a hungry man awaits breakfast.
I hope your day is blessed…