Books By Color
I keep planning to share about what has happened in our lives, but it's too huge and seems too fragile to put in black and white yet. I have tried to write about it and my words almost trivialize the changes and sorrow we're going through. So instead I'll put up some pictures of what I did to our living room bookcases a few weeks ago. Michael and I were watching television and I thought I'd try to rearrange our books by color. I'm still occasionally gazing at it, quite enjoying how it looks. You can click to enlarge the pictures if you like.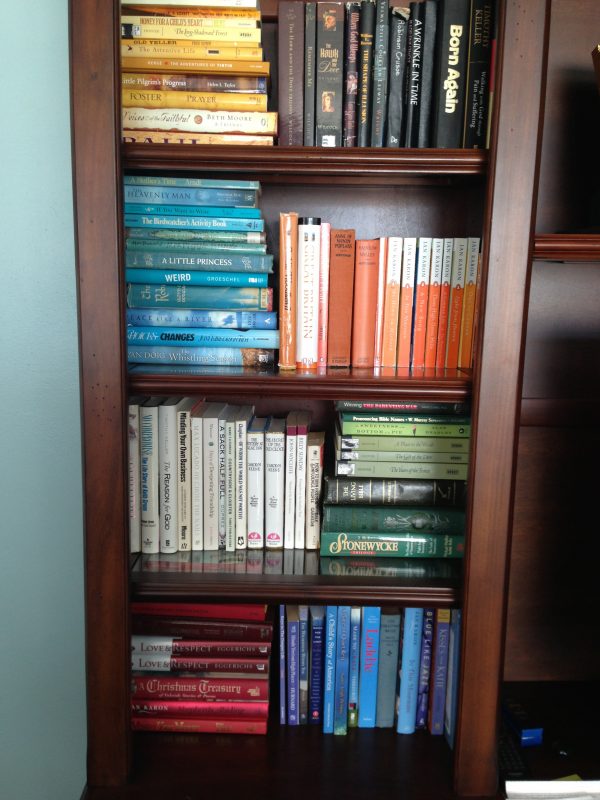 We have a lot more books than this in two large bookcases in our bedroom. We also have two smaller bookcases filled with children's books in a little reading corner of our bedroom for all the grandbabies.
I think I'll leave the books like this for a long time. Maybe forever.