It's just better there…
My three Maryland grandbabies love to visit Grandpa and Grandma in Minnesota. They have cousins to play with here and they know when they stay with us there'll be fun and treats and songs sung and books read. And hugs and kisses, lots of those. (They also have another set of wonderful grandparents they call Nanny and Pop, who live in Missouri. Going to visit them is a huge treat as well.)
A few months ago Sharon and Chris's oldest child, Mr. McBoy, said to his parents in his best, most doleful Eeyore voice, "I wish we lived in Minnesota instead of Maryland." When asked to elaborate on why he wanted to move, he sighed and said dejectedly, "I don't know, it's just better there."
Little did Mr. McBoy know that his mama and daddy were already contemplating a return to the Midwest. Now that it's official, everyone is so excited and thrilled about being closer to each other. In March of 2010, I will have all my daughters living nearby, and all seven grandchildren close enough to squeeze on a regular basis.
Here's a recent photo of Mr. McBoy, ruddy-cheeked after a hard day's play in piles of newly fallen Maryland snow. He'll be eight soon and will be able to have his birthday celebration here with us!
And here is dainty Mrs. Nisky, also just in from sledding and playing in the snow. She's 5 1/2, a budding artist and ballerina.
This is Little Gleegirl, who will be three in just a couple of weeks. She may not even remember much of Maryland once she grows up, but if we have anything to do with it, she'll remember lots of love from Grandpa and Grandma.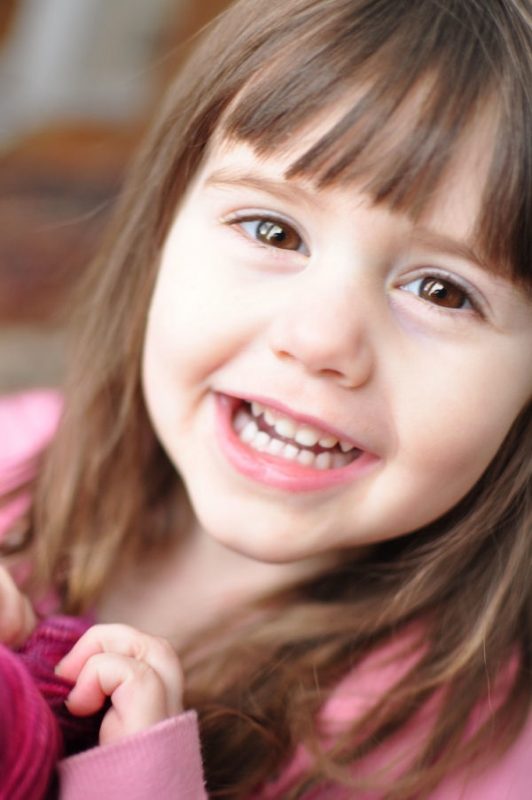 Yes, I know.
Very, very blessed am I.