A wreath fit for a good man's grave
Good Wednesday to you, friends. Or, as my foster residents like to say happily every Wednesday morning, "It's hump day!" 😀
On Sunday, Sara and I drove to the cemetery to hang the wreath she made for her dad's grave. Isn't it stunning? You can click twice to enlarge the pictures to see details if you like.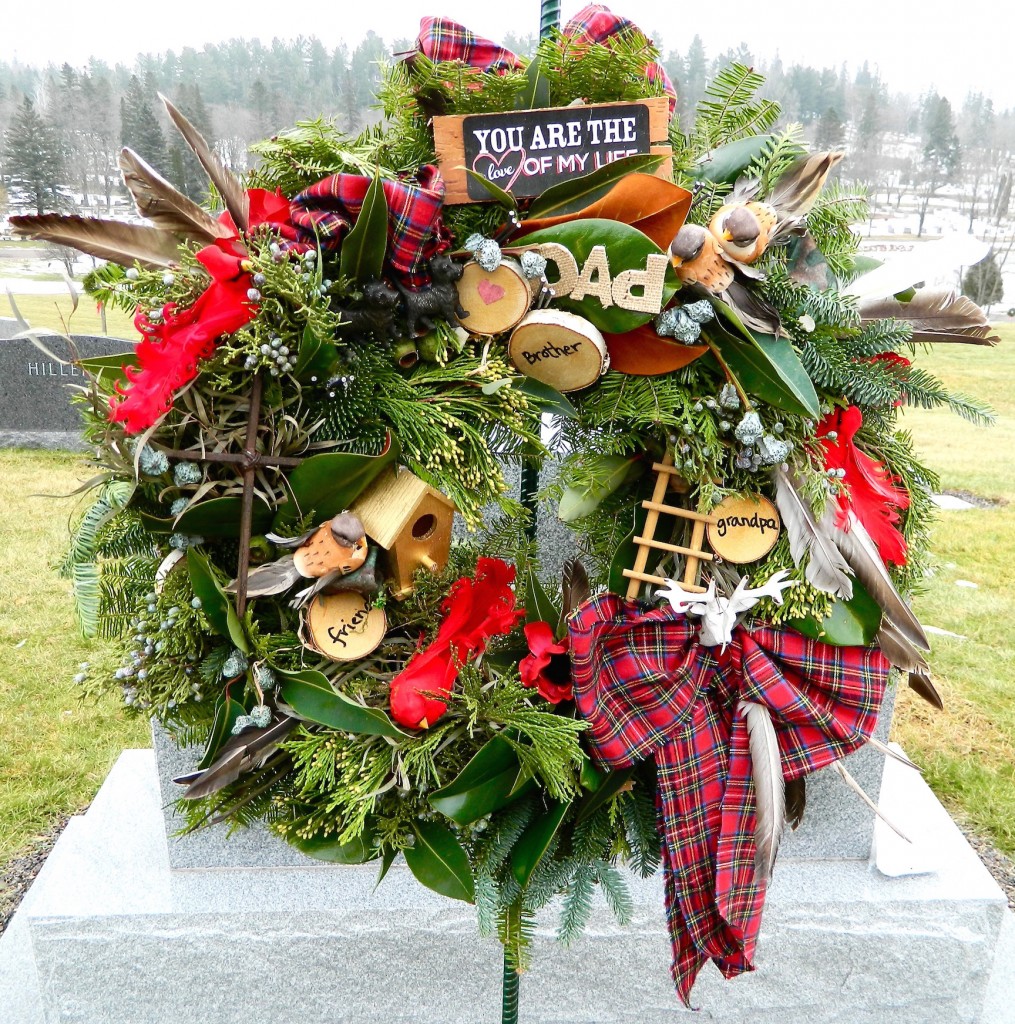 Here's a view with one of the ponds in the background: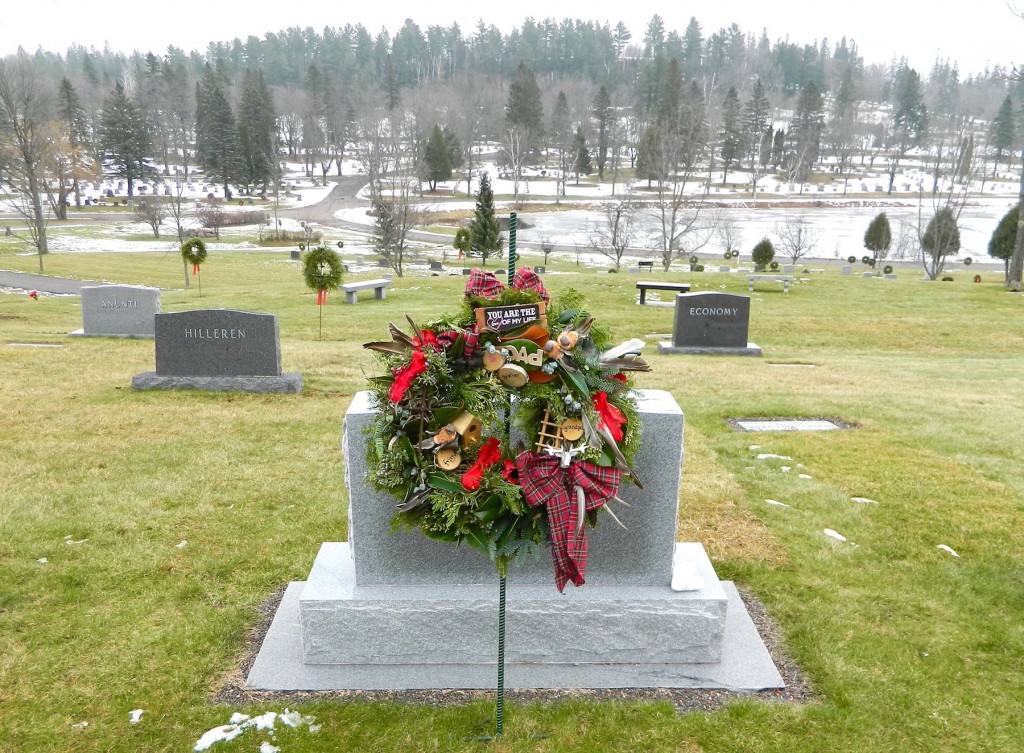 You might be able to find two little dogs representing Edith and Mildred, nails and a ladder because Michael was a carpenter, birch rounds with his roles on them (brother, grandpa, friend, etc.), birds, and specifically cardinals, which have grown to mean so much to me. And of course, a cross for Michael's faith in Christ.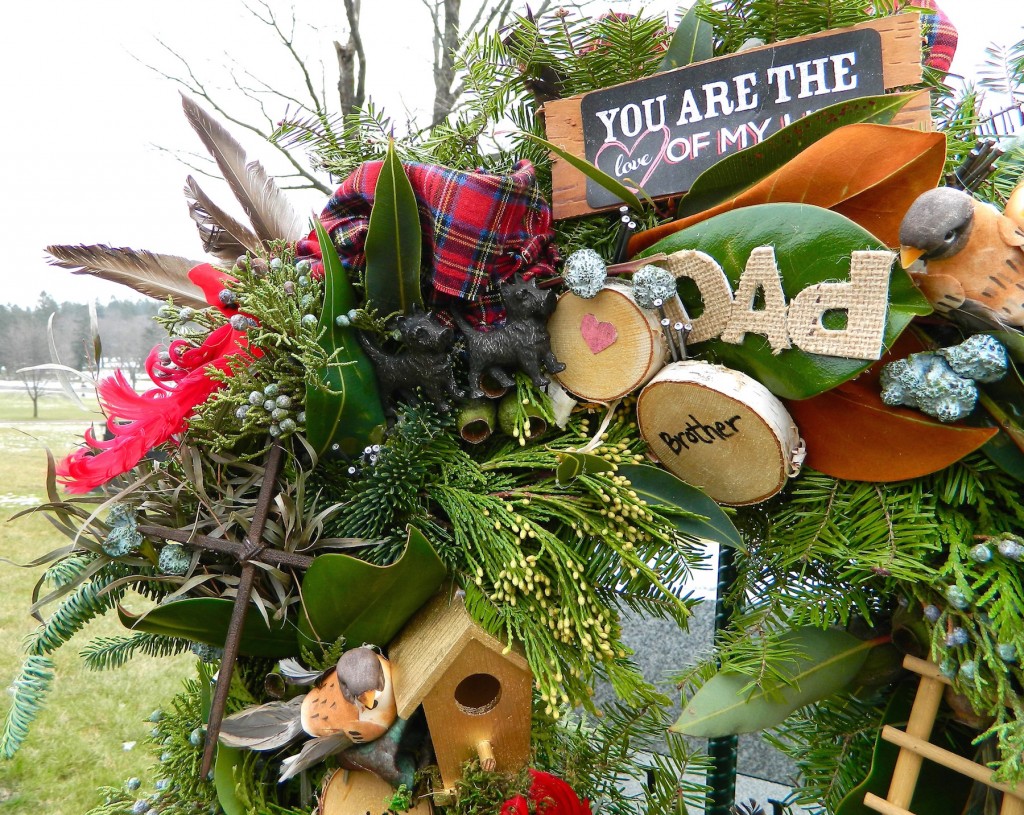 Here is a deer head and feathers (he was a hunter most of his life) and some tartan plaid as a nod to his Scottish ancestry. There's also some camouflage for his time in Vietnam, but you can't see it in these photos.
Sara formed a heart out of snow…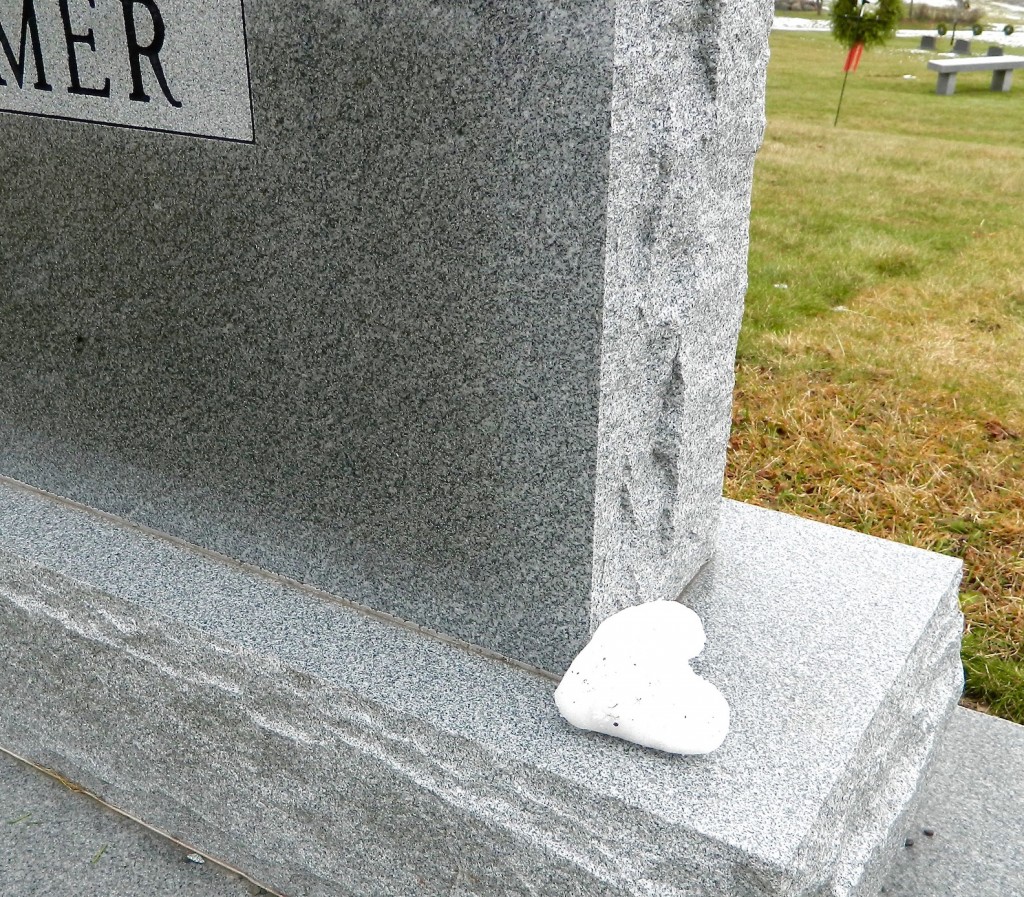 After we admired what a fitting tribute the wreath is for Michael's grave, Sara and I drove past all the ducks and geese that live near the ponds in this cemetery. I don't know why they don't migrate, because they looked so depressed as the ponds are freezing over and they sit dejectedly in the snow. I'm not sure if ducks really can be depressed and dejected, but I was convinced of it enough to drive to the store a few miles away and come back with a loaf of bread to lift their spirits.
Sara and I tore the bread into pieces and fed it to the ducks and geese as they honked and quacked and waddle-ran to us. One goose kept hanging back because if I threw a scrap toward her, the other geese would rush at her and force her out of the circle. I hated that! So I kept tossing pieces in a high arc over the greedy geese's heads so Miss Meek could have her share. The look we exchanged told me she was very grateful.
This will be a busy day for me, so I'll wish you all a good week.
Let's all take time each day to make room for Jesus….