You can never get it back
Here is an endearing photo of my two oldest grandchildren, when they were still my only grandchildren. This was taken in late 2002, I believe. Mr. McBoy is Sharon's oldest child, and Clara is Carolyn's oldest. There are now many more in the clan. They all refer to each other as The Cousins. (We are slayed by their originality.)
And this photo was taken yesterday, when Mr. McBoy and Clara attended their freshman orientation for high school, with their two mamas there in the background. Do you see any resemblances from their baby picture?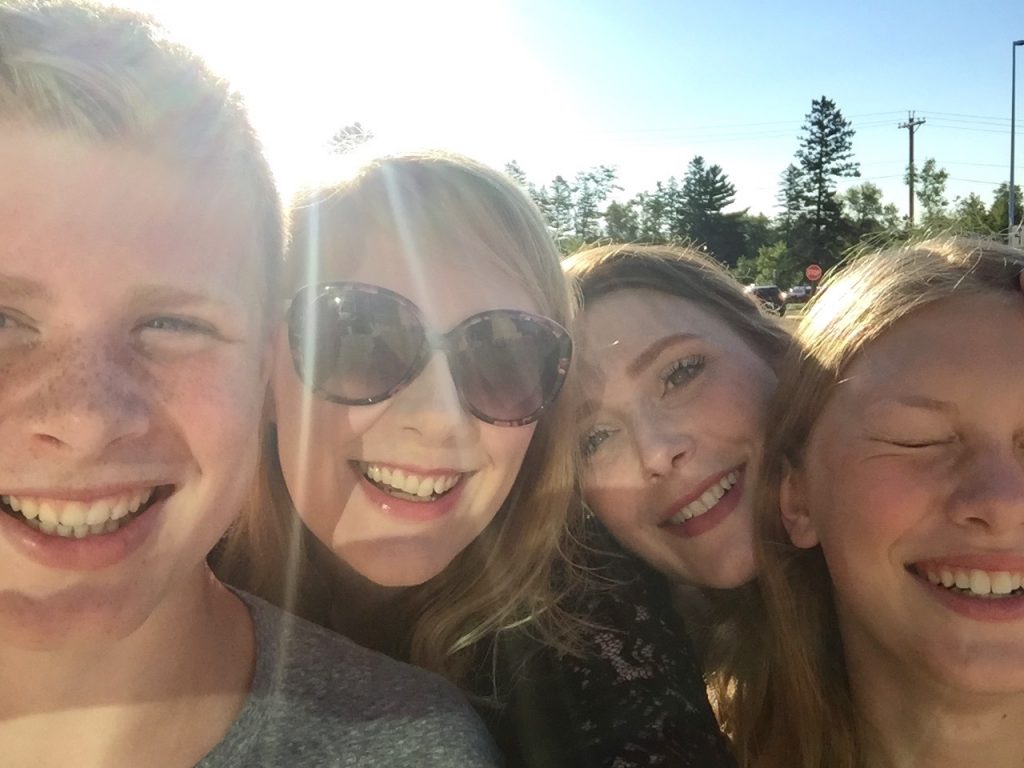 At age 14, Mr. McBoy is now 6′ 1″ tall, and Clara is 5′ 10″. I think they were happy that they have one class together (Science), and they also signed up for Drama Club. (Mr. McBoy for acting, Clara for set design, stage managing, etc.)
I wish I could ponder the passage of time without feeling like wailing. I want to hold each of their days in suspension so I can revel in the beauty and treasure God gives us with life. Our life, their lives, His life.
"Time is free, but it's priceless. You can't own it, but you can use it. You can't keep it, but you can spend it. Once you've lost it, you can never get it back."  — Harvey Mackay