We're on a roll!
After much consideration about whether or not we should cover up the beautiful hardwood floors in our formal living room, we decided to do it. We had new carpet installed today.
Here's a close-up of the sculpted pattern we chose – it's sort of a winding leafy vine design.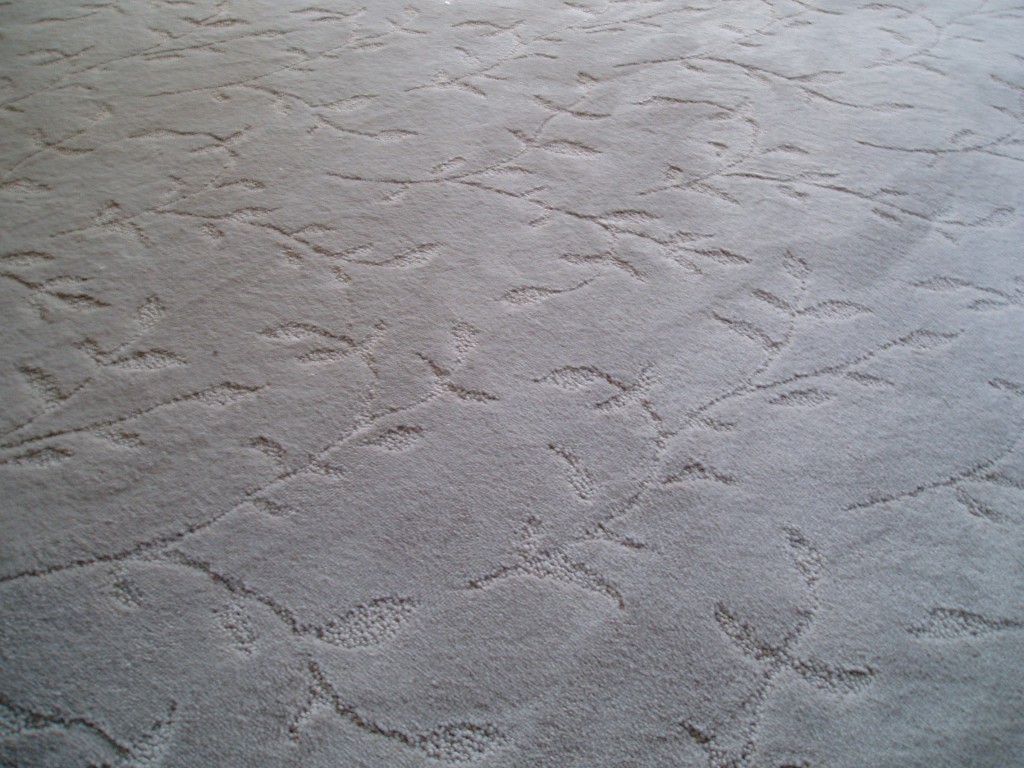 We wanted the large room to seem a little cozier and not so echoey. We wanted it to seem inviting, a space where people would enter our home and feel comfortable laying down on the floor and rolling around for a while. Here, my husband Michael and our youngest daughter Sara demonstrate: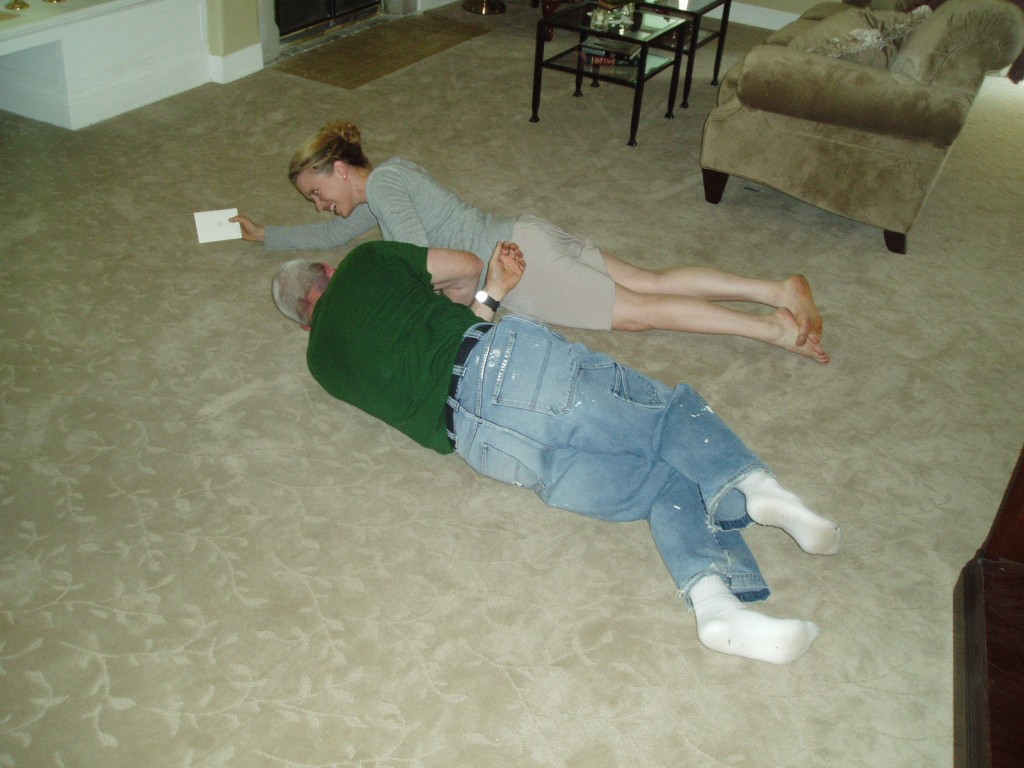 Yes, we have a tradition in this family. Whenever new flooring of any kind is installed, we have to lay down on it and roll back and forth from one end of the room to the other. We have even invited friends to come over and roll on our new linoleum or carpet, and no one has turned us down yet. You should try it.
I remember when our friend Kathleen came over and rolled on the new dark green carpet in our old house. And I love the memory of when Ginny made a special trip to come over and roll around on the wood-look vinyl flooring we had installed in our other kitchen.
Today, Michael and Sara had the honors. We hold firmly to this tradition. It has never failed to bring a smile or a giggle, and the Lord knows how much we could all use a reason to giggle these days.  🙂
The next time you have some kind of new floor covering installed, try rolling around on it to christen it. See if it doesn't make you grin. Or at least bring a smile to the person watching you roll from one end of the room to the other.
It's good to be a family of solid convictions, don't you think?