Too much time on my hands?
One of my sons-in-law helped me with a project recently, and as we passed my closet I showed him what I had recently done. Just on a quick whim, I hung my tops in colorful order. It took all of one minute.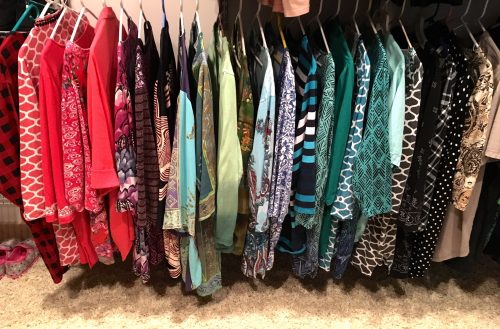 When my son-in-law saw the rainbow, he raised his eyebrows, blinked a couple of times, smiled a little, and said, "You've got too much time on your hands."
We laughed, but it's not true. I have the same job, tasks, responsibilities I've always had, with the same 24 hours each day, but too much time? No.  🙂
If you were to take a look at my spice cabinet or my freezer or any number of other places in my home, you might think I needed some help. But for now, I've got my tops hung by color.
Do you have anything in your home creatively organized?