The Full Mantel
We often put our Christmas tree up the day after Thanksgiving, but it will have to wait a few days, because today we have a house showing from 2:30-3:30. It's time to scrub floors, dust, vacuum, actually make our bed, and swish toilets. We know our house will sell in God's timing, but still we pray that today might be the day the next blessed owners will arrive on the scene.
We had a very nice Thanksgiving at Chris and Sharon's house. They did a brined turkey and it was delicious. We all wrote what we were thankful for on small pieces of paper that were then tied to a hanging line of yarn. There is nothing better than decorating your home with gratitude.
Even though our tree won't go up for a few days, Sara decorated our mantel in a new way this year. I call it The Full Mantel. Instead of a minimalist look, she loaded it with interesting things, and I love how it turned out. (Click to enlarge if you like.)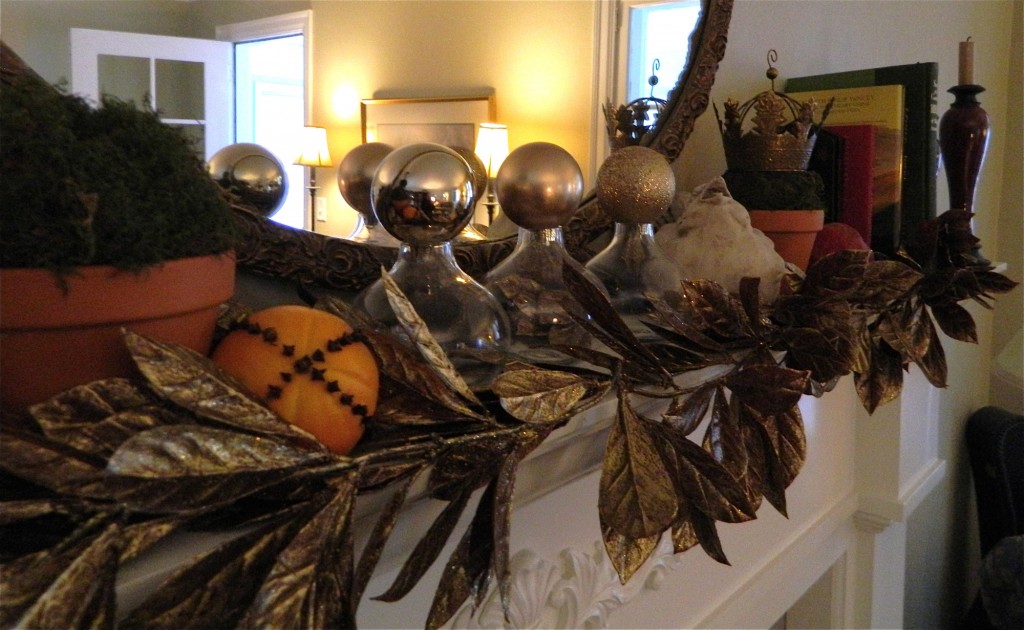 I think this year we might hang our stockings on the staircase.
Michael and I were remarking yesterday how one year ago today it was bitterly cold with already a foot of snow on the ground. Yesterday it was in the 40s and there's almost a foot of dead leaves on the ground.
I hope your Thanksgiving was peaceful, and that you were reminded about many things to thank the Lord for.
And I thank you once again for stopping by my little blog!
Blessings,